Taraklı offers various alternatives to people who want to get away from the chaos and stress of business and city life. With its panoramic views, the district is a must see destination for amateur and professional photographers and a popular place for advertisement campaigns. The area is well known for its beautiful weather, thermal waters, and lakes as well as other natural resources.
Full of historical mansions and inns, the district is famous for its handmade goods as well. Craftsmen display their works, such as weaved fabrics and wooden spoons, to visitors at Hacı Atıf Inn.
Speaking to an Anadolu Agency (AA) correspondent, Taraklı Mayor Tacettin Özkaraman said that tourism managers benefited from the long Qurban Bayram holiday the most and said that local and international visitors mostly preferred to stay in restored Ottoman-era mansions.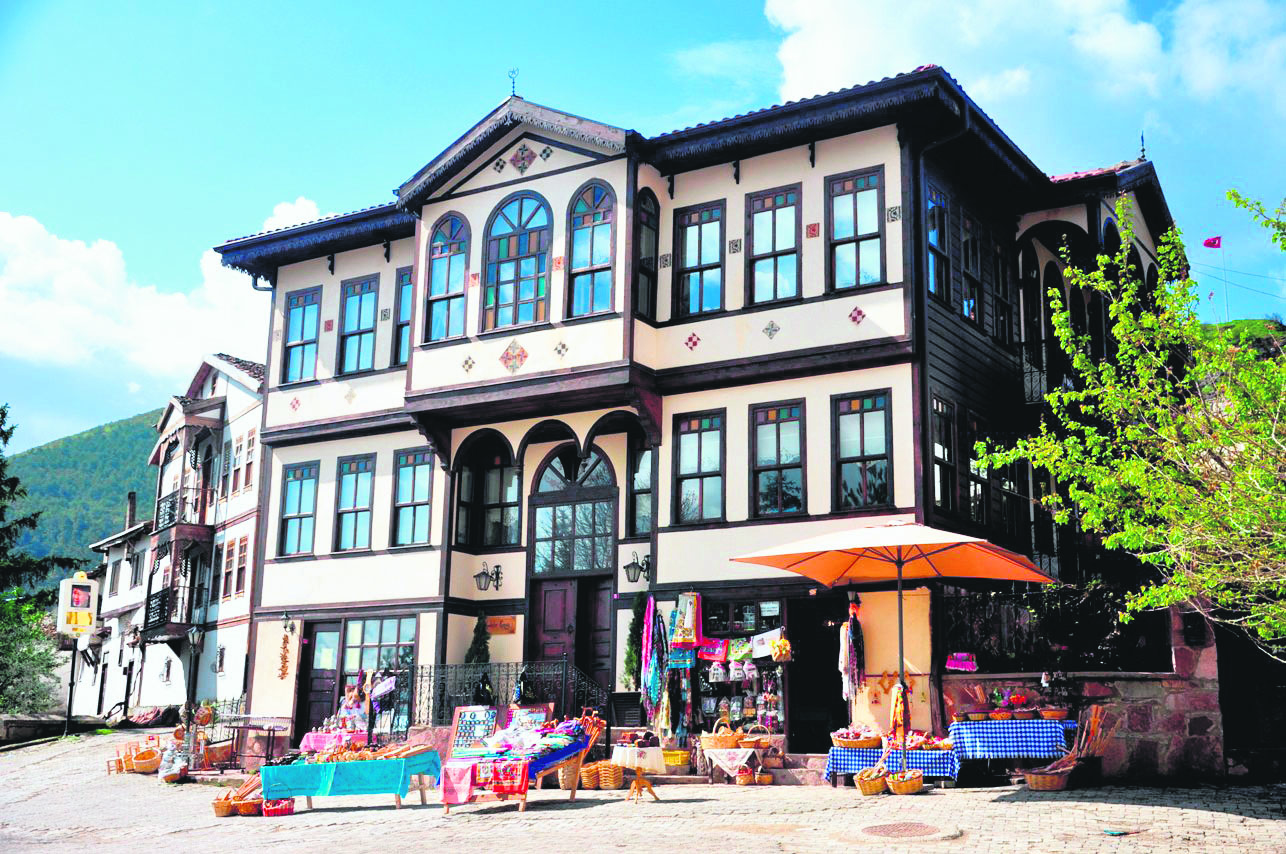 Özkaraman said that mansions belonging to the Ottoman-era were restored in accordance with their original design and converted into boutique hotels. He said that Traklı became one of the top tourism destinations after it made a name for itself with its clean air and historical and cultural richness. Mayor Özkaraman said that as it is close to the metropolises such as Istanbul, visitors prefer their district to get away from the chaos of the cities.
He added that the district and the boutique hotels welcomed nearly 5,000 tourists during the bayram holiday and continued, "It is hard to find vacant rooms in the boutique hotels during weekends as well as holidays. Sometimes, five mansions which were converted into boutique hotels and the guest house that is run by the municipality cannot meet the demand." He said that the Hacı Atıf Inn and Hacı Rıfatlar Mansion, which are both owned by the municipality, will be rented out and also operate as hotels. "We believe that we will be able to host our guest more comfortably once 34 more beds are added," said Özkaraman.
Banu Tuğsavul, a banker-turned boutique hotel owner in Taraklı, said that she has run the hotel for eight years and the occupancy rate reached 100 percent during the recent nine-day Qurban Bayram holiday. Tuğsavul runs the hotel with her friend and partner Pembegül İnamlı. "When I was retired, I did not want to stay at home and decided to run a small hotel. When we visited Taraklı, we saw a mansion on sale. At first, we merely learned its price. Then we decided to buy it and turn it into a hotel," Tuğsavul said.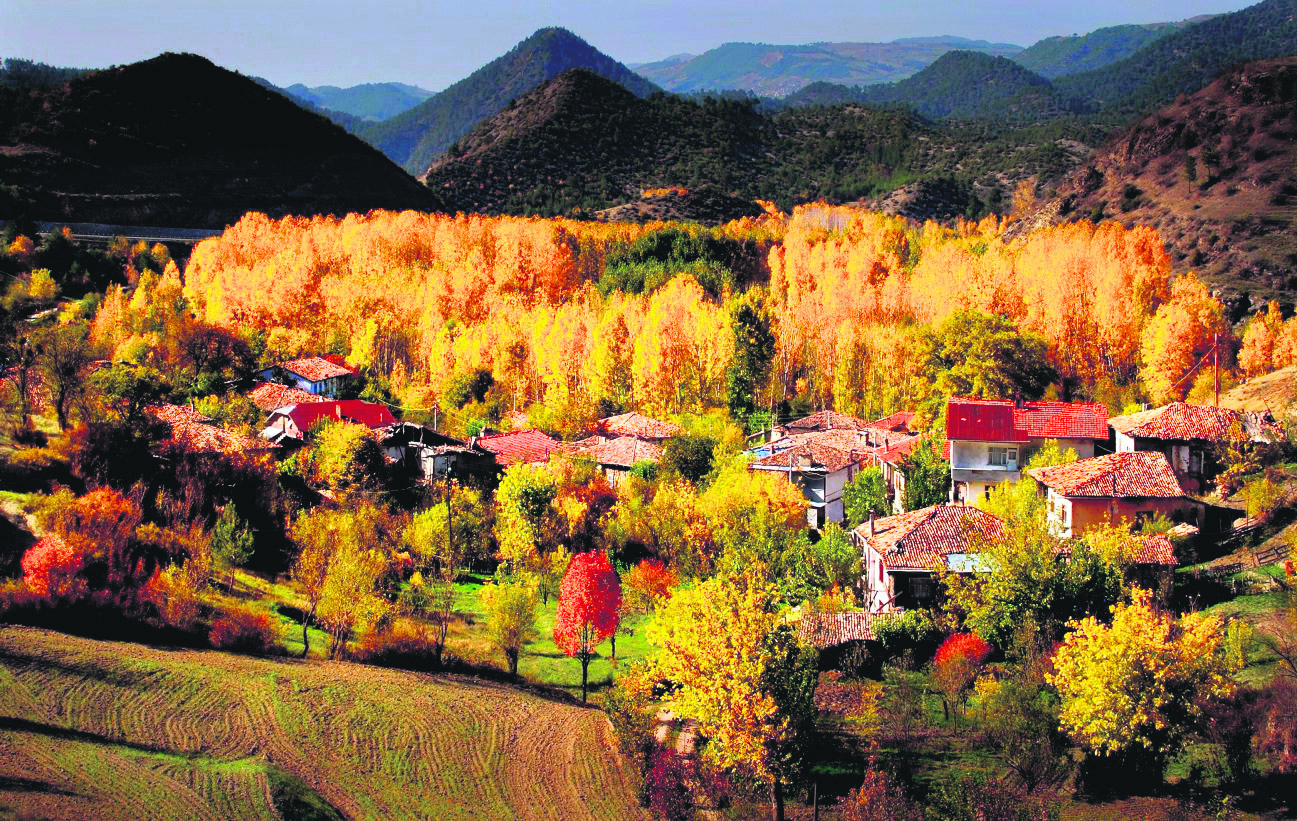 Built in 1907, the mansion was settled by two or three families. "The mansion was dilapidated. We renovated it without harming its original form. It has an Ottoman-era architectural style. We offer an organic breakfast and traditional food. Our customers mainly come from Bursa, Istanbul and Ankara as Taraklı is not far from these cities," she went on to say.
Tuğsavul said that tourists' holiday preferences have been changed in recent years, as they do not merely enjoy the sea, beach or the sun, but turn their heads to cultural, natural and historical beauties. "Foreign tourists want to see different cultures. Turkish tourists are also willing to learn more about traditional culture. This area, including Beypazarı, draws more interest now," she said, underlining that tourists are now more interested in nature and cultural tourism. "Many tourists visited us during Qurban Bayram. Our hotel was full. We saw off some Dutch customers recently. Our customers leave the hotel with good reviews. We are also satisfied," she said, adding that they enjoy staying in a historical place.
With its untouched nature and historical Ottoman-era houses, the district of Taraklı became well known after it was announced as a slow city on the 2011 Cittaslow list. The district is crowded, especially on weekends. Two years ago, Taraklı received the title of "European Destinations of Excellence," an initiative launched by the European Commission to promote sustainable tourism.