Chances are you will not buy your next phone from your local tech store. Maybe you will go to a physical store and experience the device, but in the end you will take out your own phone and order it online. So it does not take much to figure out why the digital payment market is growing so dramatically. It is because online shopping is growing so dramatically.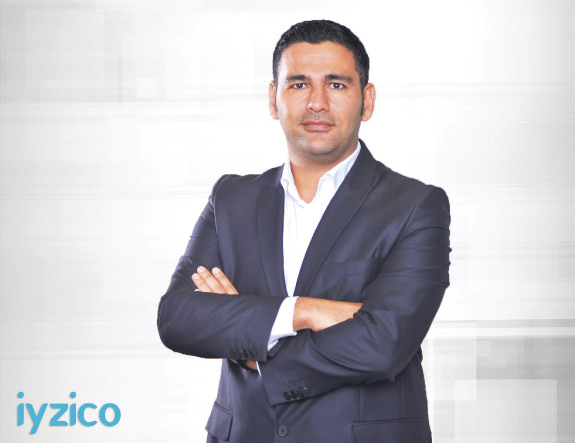 iyzico CEO Barbaros Özbugutu

First there was PayPal, then came Stripe. E-commerce sites around the world have a wide range of services to offer their customers as a method of online payment. Turkey is another market that is growing fast and is ready for new players. One of them is iyzico. Founded by two entrepreneurs in Istanbul in 2012, it provides an easy and secure payment system management platform for e-commerce companies from different areas. "With a simple sign up and copy-and-paste integration, everyone who wants to sell products and services online can start accepting payments online within 48 hours," iyzico CEO Barbaros Özbugutu said.
We asked him about the founding phase of the startup and learned that the two co-founders met in 2012. Özbugutu was working at a Swedish "unicorn" – a startup with a market value more than $1 billion dollars is called a unicorn – and Tahsin İsin had his own company. They got in touch in Germany, and when they looked at the Turkish market, they saw that their product would be a perfect fit for most of the problems in the Turkish online payment market. "As we analyzed the Turkish payment sector, we saw that the issuing side was dominated by Turkish banks, but on the acquiring side where services and products are served for online merchants, there were a lot of problems we could fix. This was the point where I quit my job in Klarna, and Tahsin sold his company, and we moved to Turkey where we founded iyzico." They did not have an office in Turkey at the beginning. They were working from home and coffee shops. Fast forward three years, and now iyzico has over 40 employees and a new 600-square-meter office in Nidakule, Istanbul.
Özbugutu explained the first steps of their startup: "Of course there were a lot of people who did not believe in iyzico. Most of the feedback was that as a startup, it would be impossible to convince banks to cooperate with us. Now, we are actually working with seven banks directly and integrated with 12 banks, technically. Also, we needed three rounds of investments to finance the initial phase of our journey. We managed to convince investors like IFC, Endeavor, 212 and Speedinvest to invest over $9 million in our journey."
Learn how to ask the right questions of children
Özbugutu is the father of two, an 8 year old and a 9 year old, who influence him. He is amazed at their skills in asking the right questions and also their simple way of thinking. He explains that this mindset is also useful when addressing more complex business challenges. When asked about their company culture, he said they have a saying: "Freedom under responsibility." It is very important to them, and they built a working environment where team members can work productively and enjoy their time.
So, how did iyzico grow from an idea to where it is now?
"At the very beginning we were product driven," Özbugutu said, adding: "We identified problems of online merchants, and we tried to solve them as simply as possible. This is still the way we work with our product team today. After the proof of concept, which showed that we could solve problems and also earn money with it, we worked on scaling the company. It was very important to get the best people together to build a successful company. As a startup, we managed to get people from big companies like EBay, PayPal, GroupM, Samsung and Yandex. Now, we can say that we have Turkey's 'national team of payment systems' together. I think hiring the right people was the key for our success."
Where is iyzico headed?
"We are actually preparing for iyzico's regional expansion into new regions. We think payment is still a pain in a lot of other countries, too. As a Turkish company, we want to show that we can also export world-class technology directly from Istanbul all over the world. Also, we are working on different complementary and new products. We want to simplify the way of accepting and making payments, and with that we want to increase the gross domestic product of e-commerce. Our goal is to build iyzico into a company with a valuation greater than $1billion in the next five years."