The historical local bazaars of Istanbul have been in business for about 100 years. Each bazaar stands out with its unique features and the objects it sells. While some offer home textile products and computer equipment to their customers, some sell antiques and old photographs.
Istanbul's irreplaceable shopping centers, the historical local bazaars, put clothes, food, organic vegetables and fruits and home goods up for sale.
The bazaars have their own unique identity and their goods are known by various names by their customers. They sell authentic products from well-known brands as well as imitations. Each bazaar is nicknamed "sosyete" (high society), "feylesof" (philosopher) or "organic." It is also possible to see traces of the past mingling with symbols of modern society.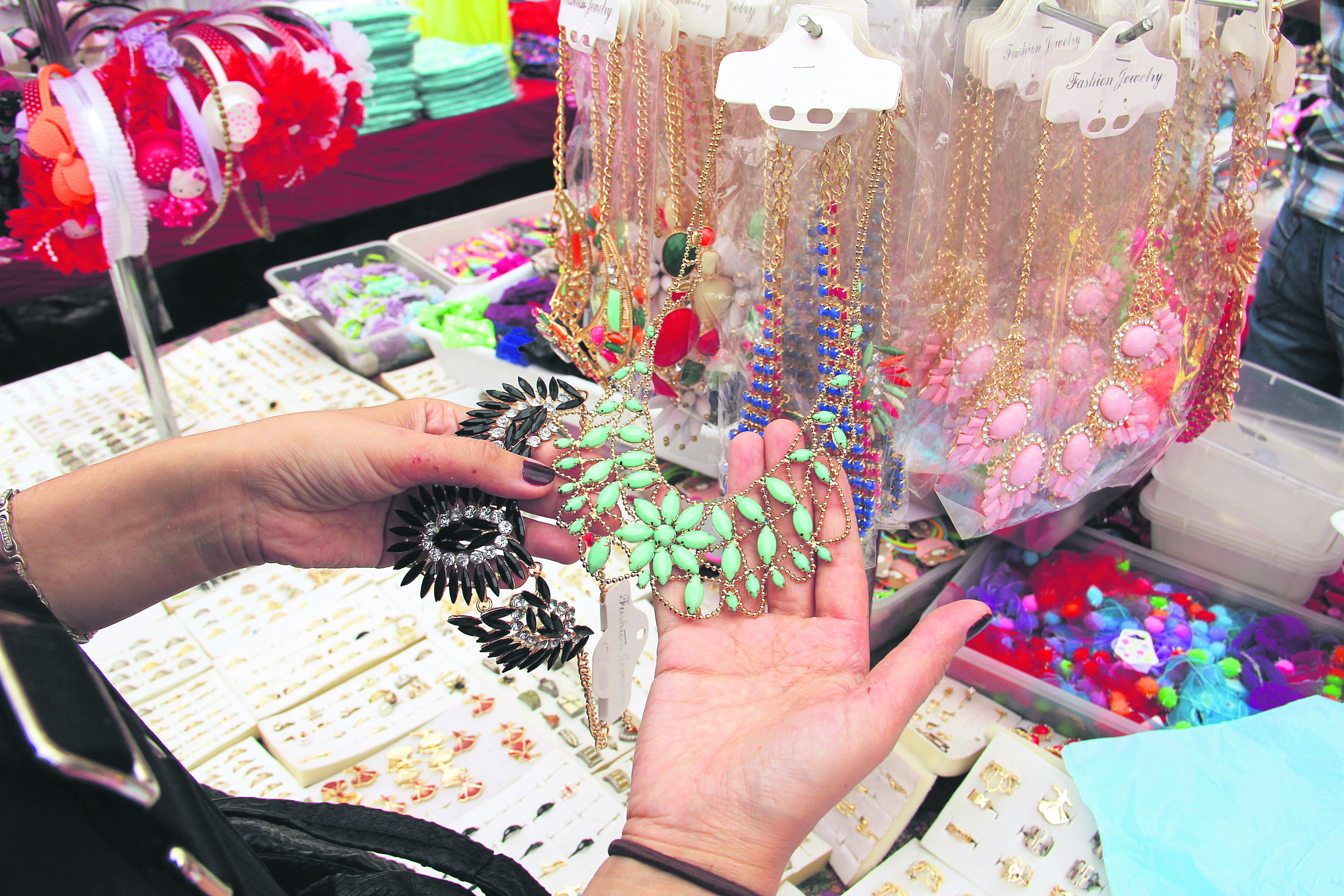 Among the historical bazaars, which have been operating for almost a century, the Kadıköy local bazaar sets up every Tuesday and is one of the most well-known. With its 117-year-old history, the Kadıköy bazaar is one of the stamping grounds of people who want to purchase rare objects from the past. The bazaar draws intense interest from Istanbulites and also welcomes people from other provinces.
The bazaar site was moved to Hasanpaşa from Kuşdili seven years ago upon a decision by the Kadıköy Municipality. Although the relocation of the bazaar is once again on the agenda, Abdullah Kara, one of the tradesmen operating at the Kadıköy bazaar, said that the relocation of the bazaar would not affect the number of customers of the bazaar.
"We first moved to Hasanpaşa because there were not enough parking lots in Kuşdili and the bazaar caused a traffic jam on Tuesdays. The bazaar stands out for its historical identity, and we have not lost our customers. However, we heard some rumors that the municipality plans to relocate us again. We might move to Merdivenköy in two years," said Kara.
The Kadıköy local bazaar is set up on Tuesdays and Fridays; however, Tuesday's bazaar is the most popular one. While 1,600 tradesmen set up stalls on Tuesdays, 800 people open up their stalls on Fridays. The bazaar focuses on fresh vegetables and fruits on Tuesdays and clothing, bags, shoes and other textile products on Fridays.
The Tuesday bazaar in Kadıköy mostly draws people residing on the Anatolian side of Istanbul; however, people from all over Istanbul looking for cheap fabrics, furniture or nostalgic items stop by as well.
The organic bazaar, which is in Şişli's Feriköy neighborhood, is frequented by people who follow a healthy diet. As the first organic food bazaar in Turkey, the Feriköy bazaar is a little bit pricey compared to other local bazaars around Istanbul. Set up on Saturdays and Sundays, the bazaar attracts people who want to have a good time while shopping for food.
The Fatih bazaar, set up on Wednesdays, offers various kinds of products to its customers and continues to be the apple of Istanbulites' eyes. Covering a large area, the Fatih bazaar stands out for the variety of fabrics that it offers. Apart from fabrics and clothing, the bazaar features kitchenware and furniture. Women are the regulars of this particular bazaar.
The Ulus Sosyete bazaar, which has been set up in Ortaköy for a while, became famous for its high quality products. Standing out with stalls featuring clothing, the Ulus Sosyete bazaar provides customers with imitations of well-known brands. The bazaar is usually crowded at noon and in the afternoon.
Historical İnebolu bazaar in Kasımpaşa catches the attention of Istanbulites as all the products sold at the bazaar, from honey to marmalade, butter, pickles, tomato paste, pasta and even village bread that is baked in a stone oven, come from Kastamonu's İnebolu district. The food that people bring from the Black Sea region fills the tastes of those who migrated to Istanbul.
The bazaar sets up next to the Bakırköy Court House on Saturdays and is one of the favorite shopping stops for people living on the European side of Istanbul. Attracting scores of people from neighboring districts every week, the Bakırköy bazaar is famous for its stalls featuring handbags, clothing and shoes.
The Beşiktaş bazaar, which provides everything related to home décor to its customers, is set up every Saturday next to the Beşiktaş Marriage Office. Leftover export products of well-known brands are sold at very reasonable prices.
The Dolapdere bazaar, also known as "Feylesof," sells almost everything from home textile products to handbags, clothing, old photographs, picture frames, hats, mobile phones and computer hardware. People who cannot find what they are looking for in fancy shopping malls stop by the Dolapdere bazaar before giving up hope.