Journalist and researcher Şener Türkmenoğlu, 48, comes from a family that has been living in Istanbul's established Eyüp district for 105 years. He is actively working on the board of the Eyüp Friends Foundation for the last five years, yet Türkmenoğlu's devotion to the district is older than the foundation. He has been collecting photos, documents and objects about Eyüp from antique stores, auction houses or second-hand booksellers. Indeed, Türkmenoğlu has a photography archive featuring over 10,000 photos and has three books on the district's history. One of the foundation's founding members, Türkmenoğlu has embarked on a different project these days: establishing a local museum. The project is currently carried out at the foundation situated near the Tellalcılar Street opposite to the Eyüp Sultan Mosque. Upon entering the center, one can see the line: "They lived proudly as they were born, settled and became a part of Eyüp."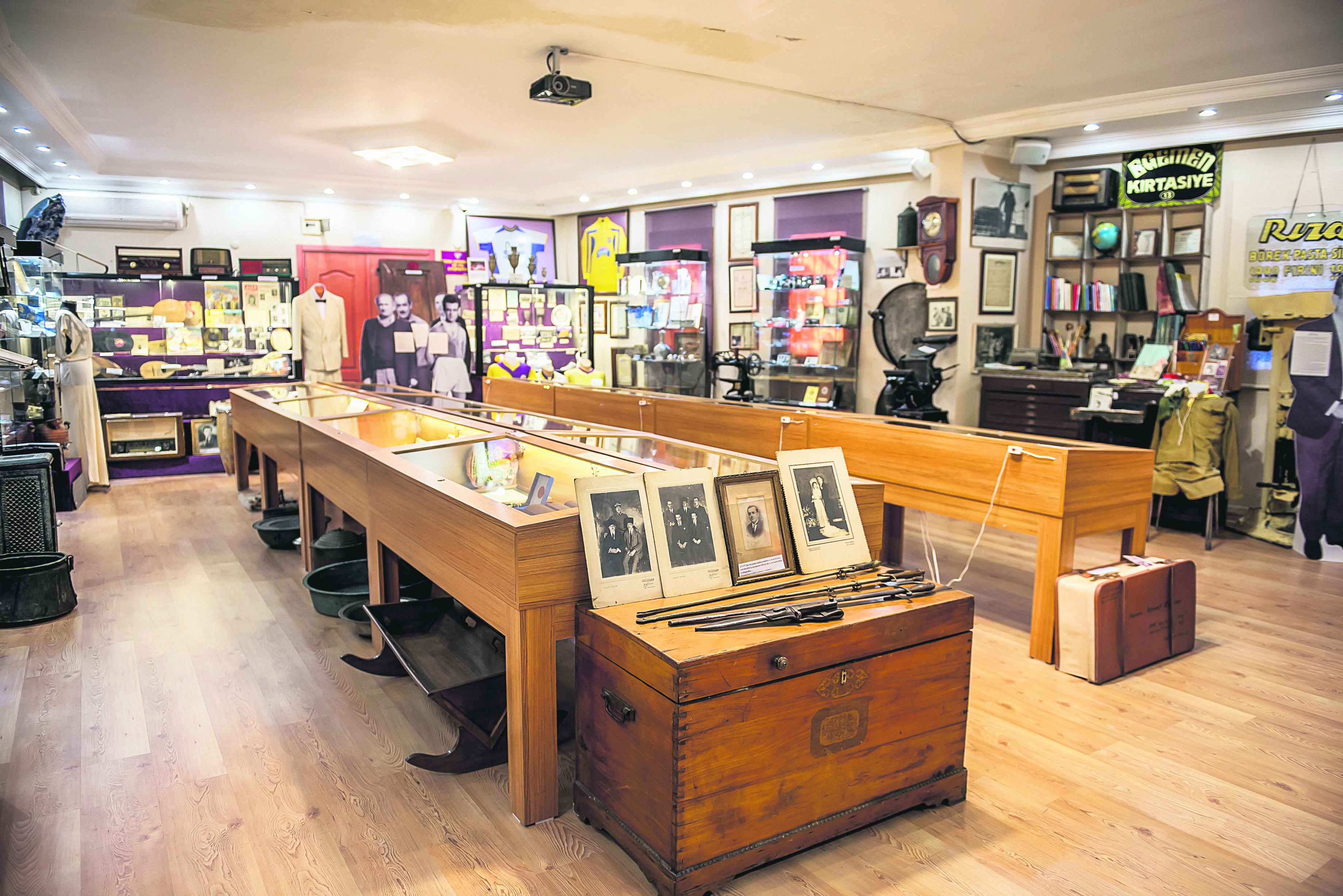 Hundreds of black-and-white photographs take their place on the walls. You may see a photo of Ottoman-era composer Zekai Dede and Fahri Korutürk, the sixth president of the Turkish Republic. During our talk, Türkmenoğlu said, "Everything started a year ago with these photos. My idea spread abroad. Now, the collection features items from the collections of Eyüp's established families."At the entrance, a cinema section welcomes visitors. Aside from movie posters, a film camera and some seats taken from Eyüp Melek Movie Hall, which closed its doors in 1958, are on display. Opening a door to history, the center features a total of 1,700 items. When walking toward the right, attire worn by a woman at a ball on the Republic's 10th anniversary is featured. A uniform of Ahmet Kıvrak, a former soldier on the historical SMS Goeben, a battle cruiser of the Imperial German Navy, is the next thing that captures the eye. A hookah from the Bostan İskelesi Coffee House, which was opened in the 1770s by Mihrişah Sultan, the mother of Sultan Selim III, as well as the violin of virtuoso Şeref Sanay, who played for Mustafa Kemal Atatürk at Reşadiye Ferry, his notebook and study desk, take visitors on a journey into the past, while shedding light on the city's long history.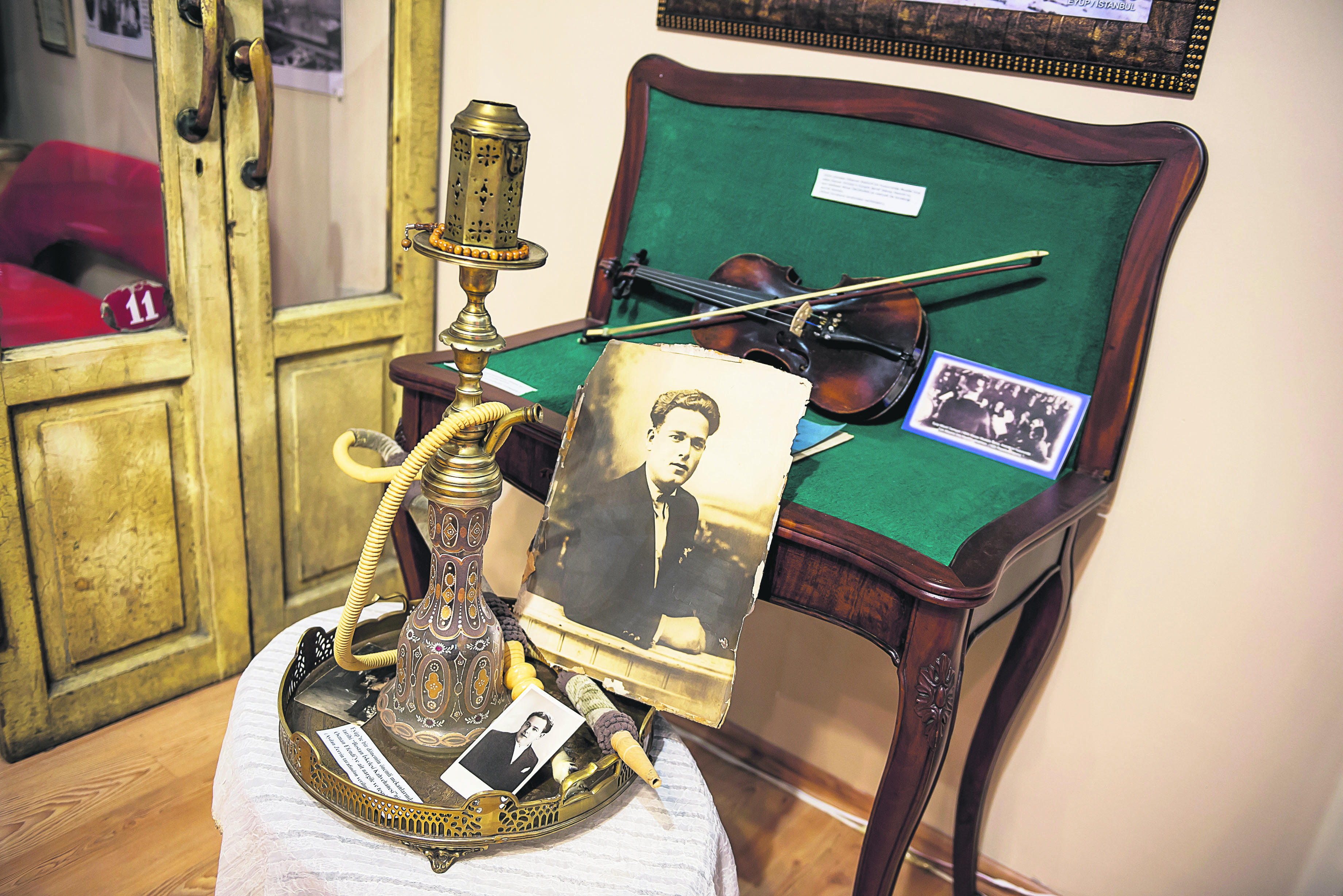 During our visit, we felt as if we were wandering around the old houses, streets and other places in Eyüp. The memories of locally famous Rıza Patisserie, where residents used to enjoy pastry rings consumed on religious days, also came upon us. Opened in 1880, the patisserie closed in 1991. "Students met each other there and people even fell in love at this patisserie. We found some belongings and brought them here. Visitors recall the past while looking at them. They sometimes cry or take photos," Türkmenoğlu said, adding that they try to collect as much as possible to keep the district's history alive, though in a limited space.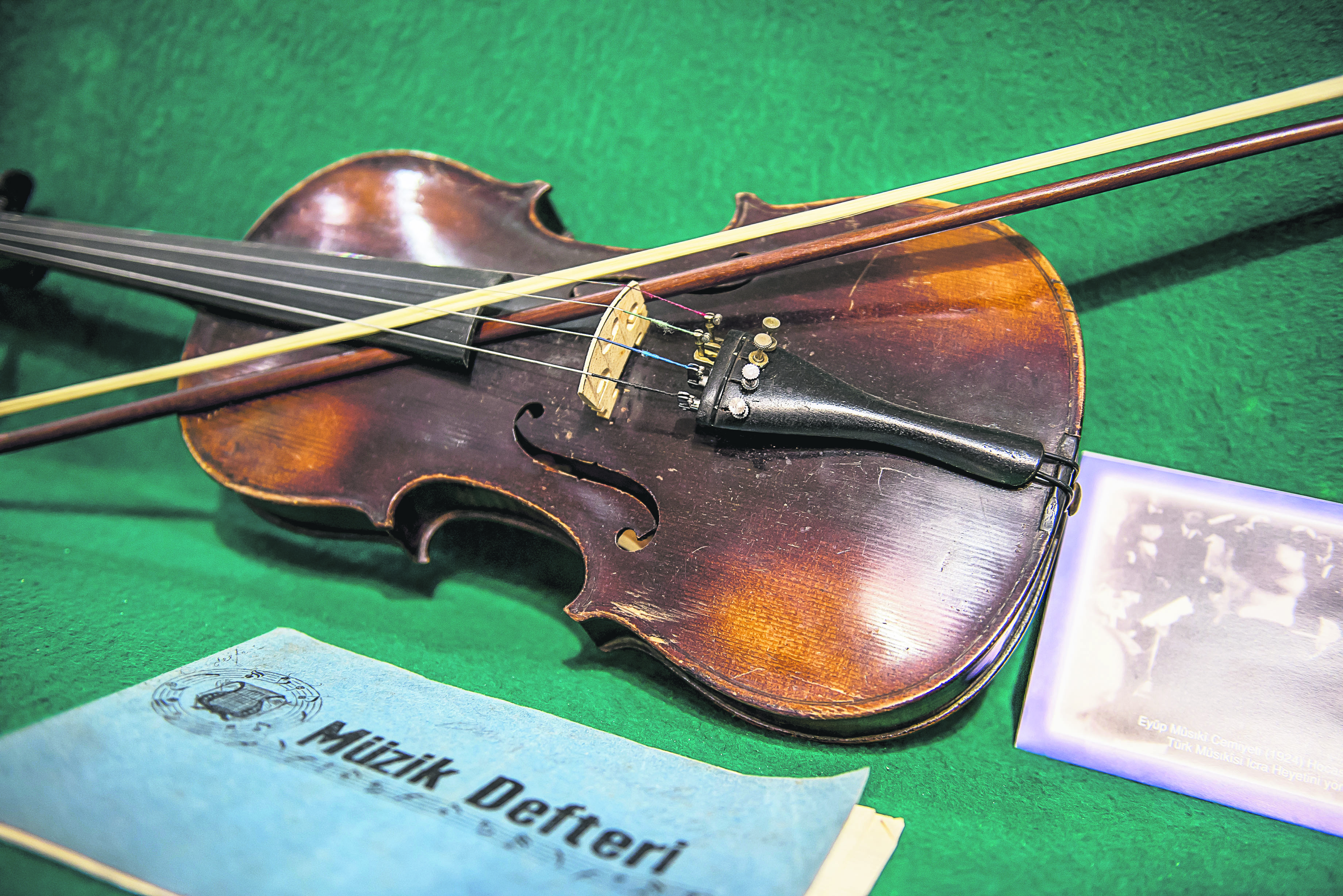 Another symbol of the district was Egemen Stationary and Printing House opened by Abdullah Gökçen and run by his sons. It was open from 1954 to 2000. Eyüp's first local newspaper was published there in 1963. There are also cameras of Eyüp's first photo studio, Foto Necati, as well as some items from local barber shops and İskele Coffee Shop that are worth having a look at. Türkmenoğlu said, "The center is on its way to becoming a local museum. Our project tries to keep local and social life alive. We want to show our heritage to future generations. The number of people willing to give more items is on rise. Unfortunately, we do not have enough space. This is why we want to establish a museum," he said.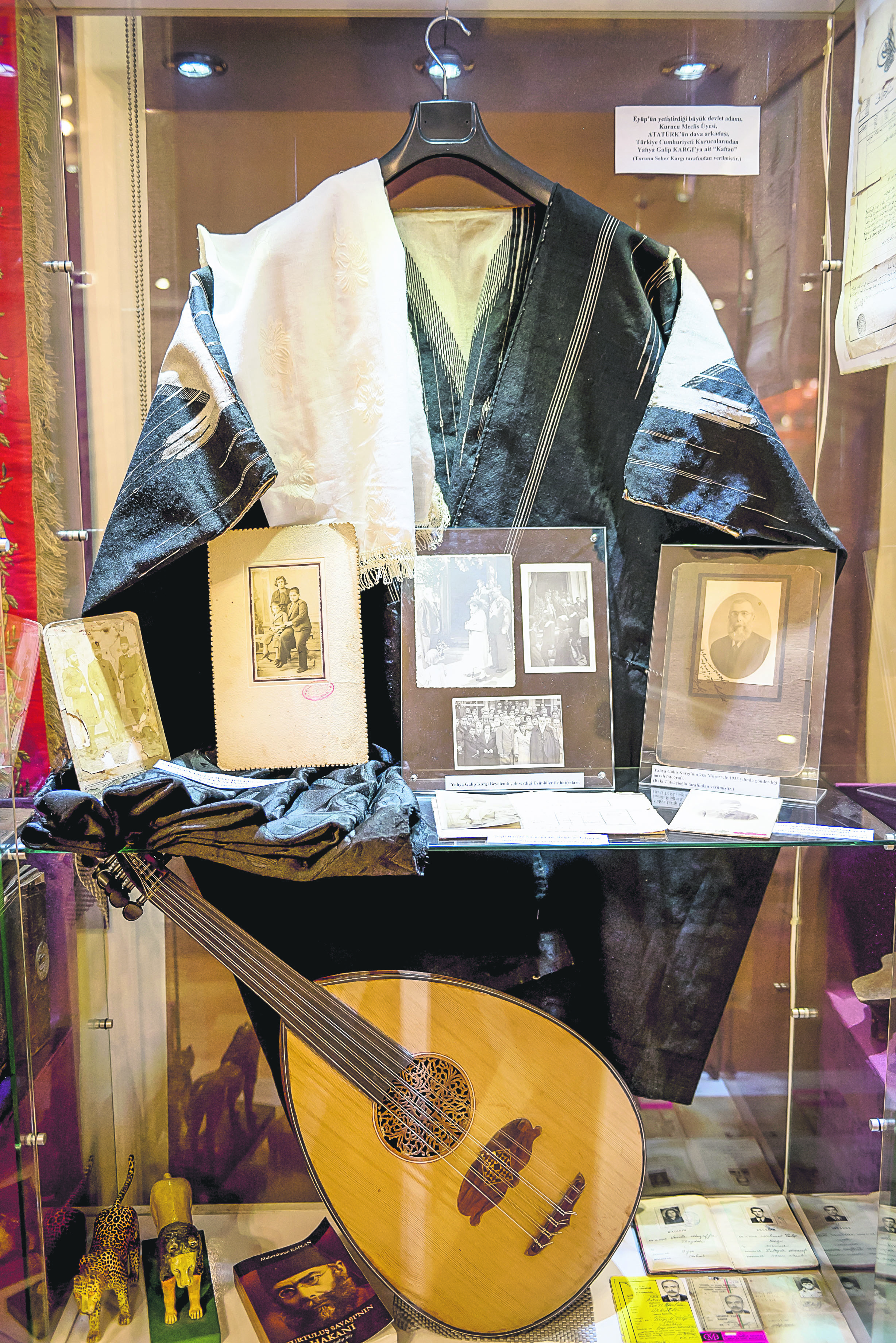 Accompanied with Turkish classical music, our tour continued by looking at some documents and uniforms of local sports club Eyüpspor, which took part in the War of Independence. When we arrived in another section devoted to local musicians, we saw old records along with the guitar and flute of Selçuk Alagöz and Rana Alagöz, two nostalgic singers. Composer Abdullah Yüce's tambour is also on display. The center wants to show the belongings of other Eyüp-born artists and musicians like Türkan Şoray, Muhterem Nur, Sezen Sezi, Selçuk Yöntem, Lale Belkıs and Nejat İşler. "The living culture of Eyüp will be protected through this way," he continued. While we were talking, some visitors came and began to examine the place with curious eyes. Türkmenoğlu believes that people find something from the past during their visits. "Someone can find an item that belongs to his grandfather. That is a real nostalgia for me," he said, expressing his wish to see a museum full of these items soon.