Fine dining at museums probably sounds great to customers seeking elegance and gourmet food. Artfully-crafted dishes at the world's most celebrated museum restaurants, like the ones at New York's MoMA and Spain's Guggenheim Museum, pair well with the beautiful works of art covering the walls. What is unique about these restaurants is that they offer exclusive menus inspired by current exhibition works or a specific culinary theme. It was indeed indulging to have a beautifully decorated eating experience during my visit to the National Portrait Gallery's restaurant. This trend has gained popularity in New York City and London, but Turkey's established museums and art galleries have also elevated their dining to a fine art. If you seek a unique experience this weekend, then combine your dining experience with a visit to one of the places listed below. Blending Turkish cuisine with international taste and art, these restaurants are ready to win your heart.
Müzedechanga, Sakıp Sabancı Museum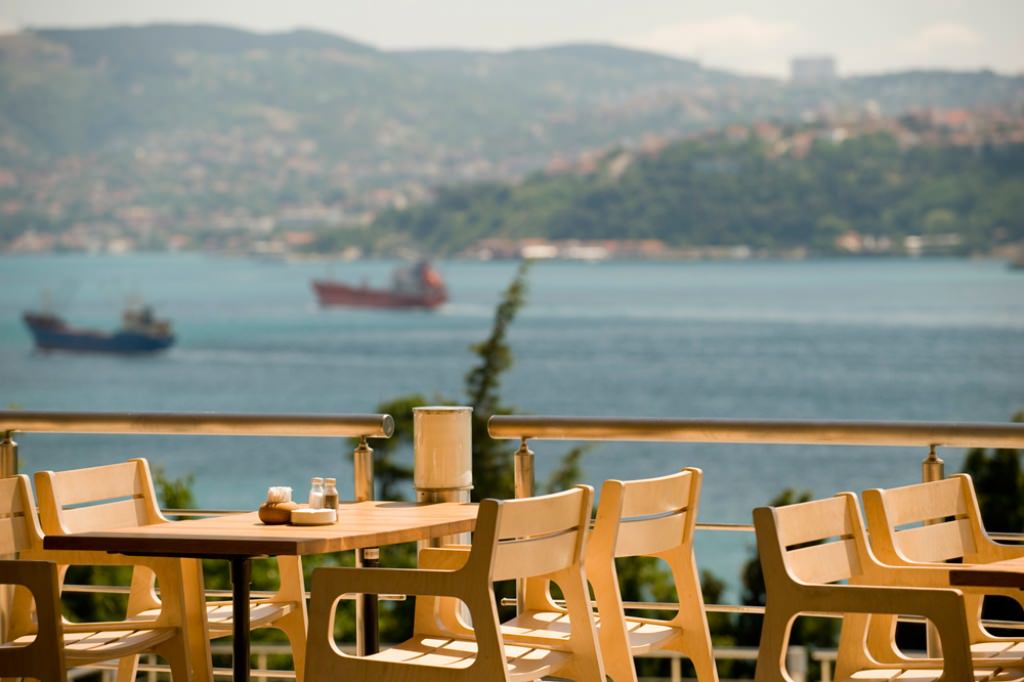 With a striking view of the Bosporus, Müzedechanga opened its doors in 2005 at the Sakıp Sabancı Museum Complex. It has a wide selection of Turkish dishes with Mediterranean tastes for customers interested in the inventive culinary experience. World-famous Kiwi chef Peter Gordon heads the restaurant's kitchen consultancy. The restaurant offers a light, all-day menu for museum visitors at Müzedechanga, which is set in the garden of the historic Atlıköşk Mansion. In addition to contemporary variations of Turkish cuisine, the restaurant menu is designed in coordination with the museums exhibitions. Previously, visitors have enjoyed the "If Monet Could Cook" menu which was accompanied by Monet's Garden exhibition, "Sculptural Tastes" based on Anish Kapoor's work and Miro-inspired cuisine during the "Joan Miro: Women, Birds and Stars" exhibition at the museum. The Monet menu featured some dishes inspired by nature, such as pea soup with almonds and wild flowers, apple tart with rose-geranium ice cream and homemade jasmine chocolate. These days, the Müzedechanga chefs prepare exclusive dishes for the ongoing Zero exhibition at the museum. As the biggest international art network of the 20th century, Zero inspires the content and appearance of the dishes served there. You may taste avant-garde desserts like the one with gummy ice cream and pişmaniye (Turkish fairy floss) which reflect elements of Italian artist Piero Manzoni's work. Müzedechanga can be an ideal gateway for brunch on weekends, too.
Cafe du Levant, Rahmi Koç Museum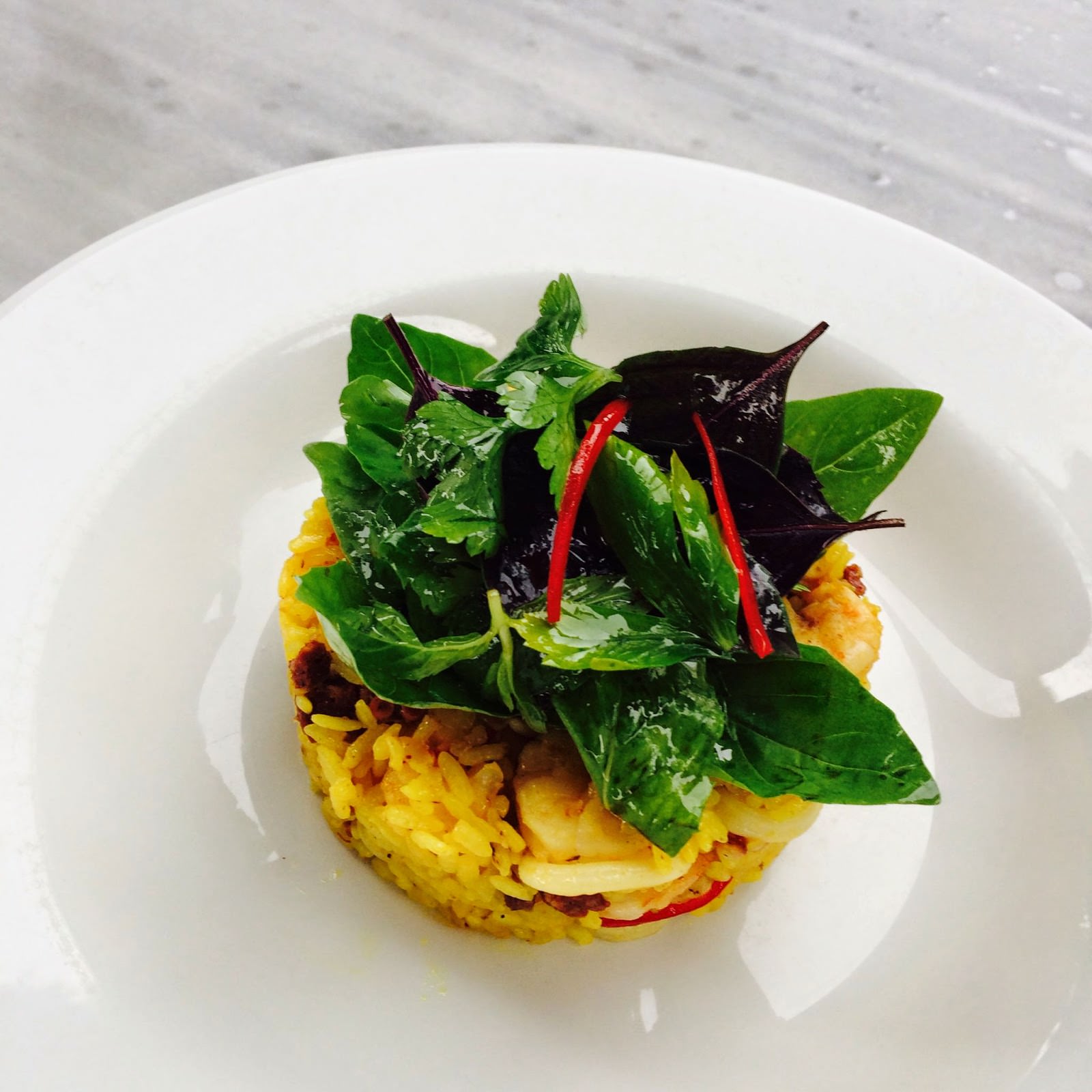 Lying within the historic "lengerhane," a stone building where anchors were produced for the Ottoman navy, Café du Levant of Rahmi Koç Museum is ornamented with French antiques and old bistro posters along with antique bags and hat collections brought from Paris. The secluded spot's menu stands out because of its classic French cuisine. With savory pastries, French seafood soup, roasted vegetables and mango panna cotta, Cafe du Levant is the place to taste European cuisine and revel in a French atmosphere.
Istanbul Modern Restaurant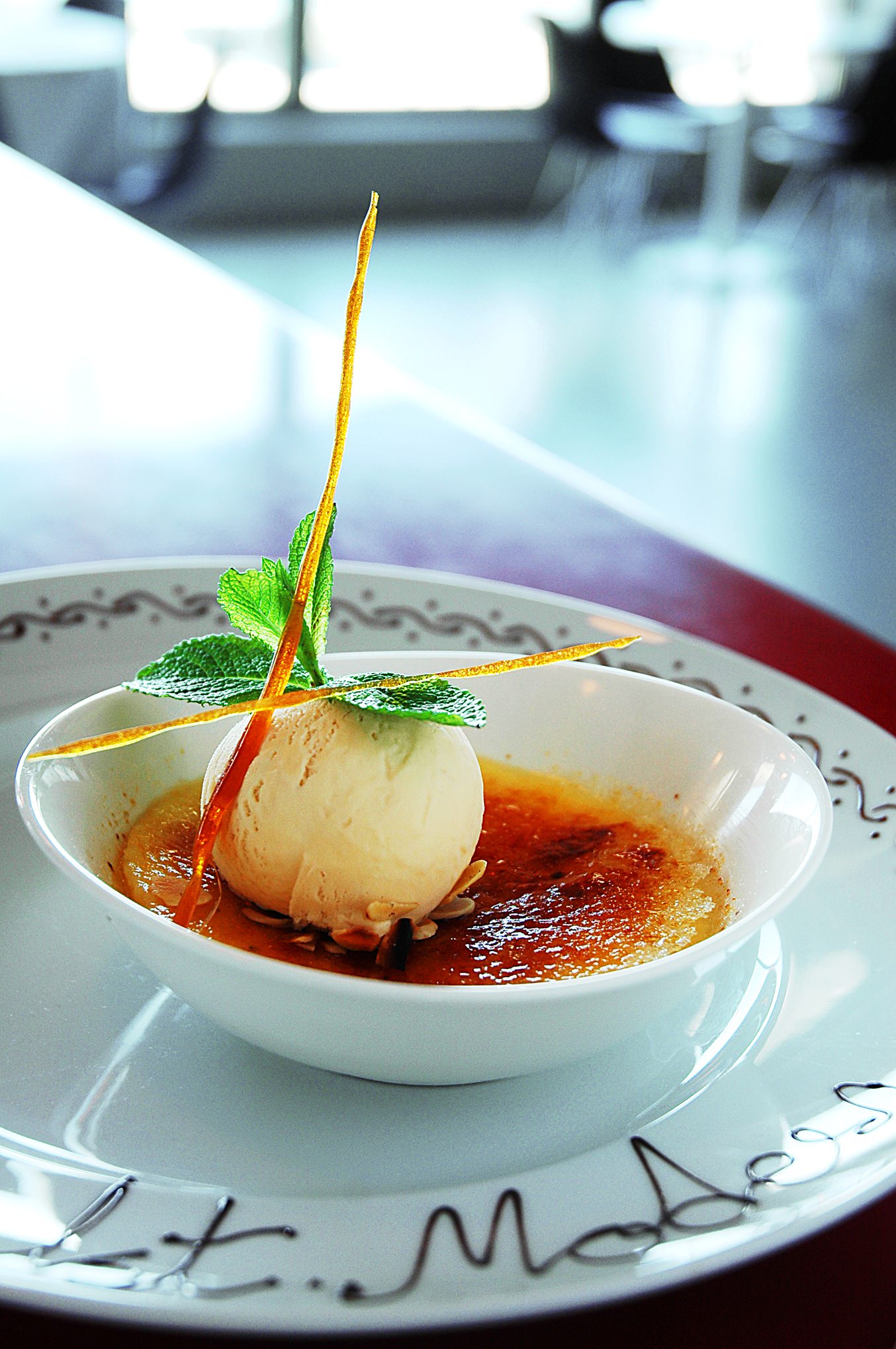 An award-winning contemporary art museum, Istanbul Modern offers a varied menu of modern dishes at its restaurant with a minimalist and industrial-chic style. Facing Istanbul's Karaköy harbor, the museum restaurant is busy, even on weekdays. Debuting a creative menu of Turkish and world cuisine, the restaurant offers a variety of pastas, salads and pizzas for a short dinner after work or an exhibition visit. It offers other substantial dishes as well, such as grilled loin with sautéed spinach and pan-roasted salmon with fresh asparagus for an exclusive evening meal. The restaurant is open to non-museum visitors.
Neolokal, Salt Galata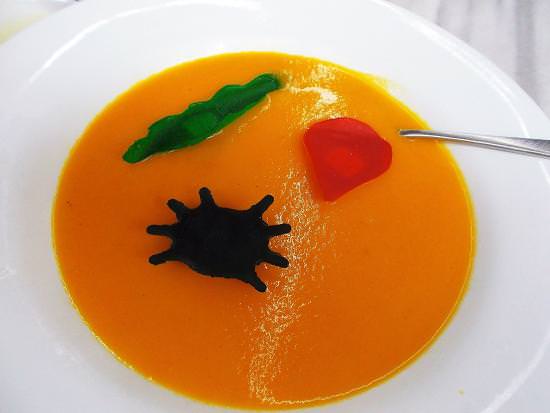 Traditional Anatolian food comes to your table at Neolokal and is inspired by the kitchens of the southeastern and the Black Sea regions. Situated within SALT Galata in Istanbul's Karaköy quarter, the restaurant serves local food under the theme of "Ark of Taste." Heading a young team, Chef Maksut Aşkar says, "If we do not protect our food, the future generations will not have anything left in their hands." Customers can also learn recipes as the team of chefs explain each dish in detail. The menu includes "ayran aşı" (chickpea- based cold soup with yogurt), "hünkar beğendi," (veal cheek cooked in tomato sauce, aubergine cream), marinated black seabass and siyez bulghur, which has been an important Anatolian food source since the Hittites, and other seasonal and traditional foods.,