Think of a mosque inherited from the past, which has sunk without trace and now stands all alone. At first, the mosque's windows were broken, then its coating fell down and finally the minarets were damaged. With grass and colorful followers growing on its roof, Kurşunlu Mosque in Greece longs to appear like its well-preserved namesakes in Istanbul, Kayseri, Muğla, Diyarbakır and other cities of Turkey.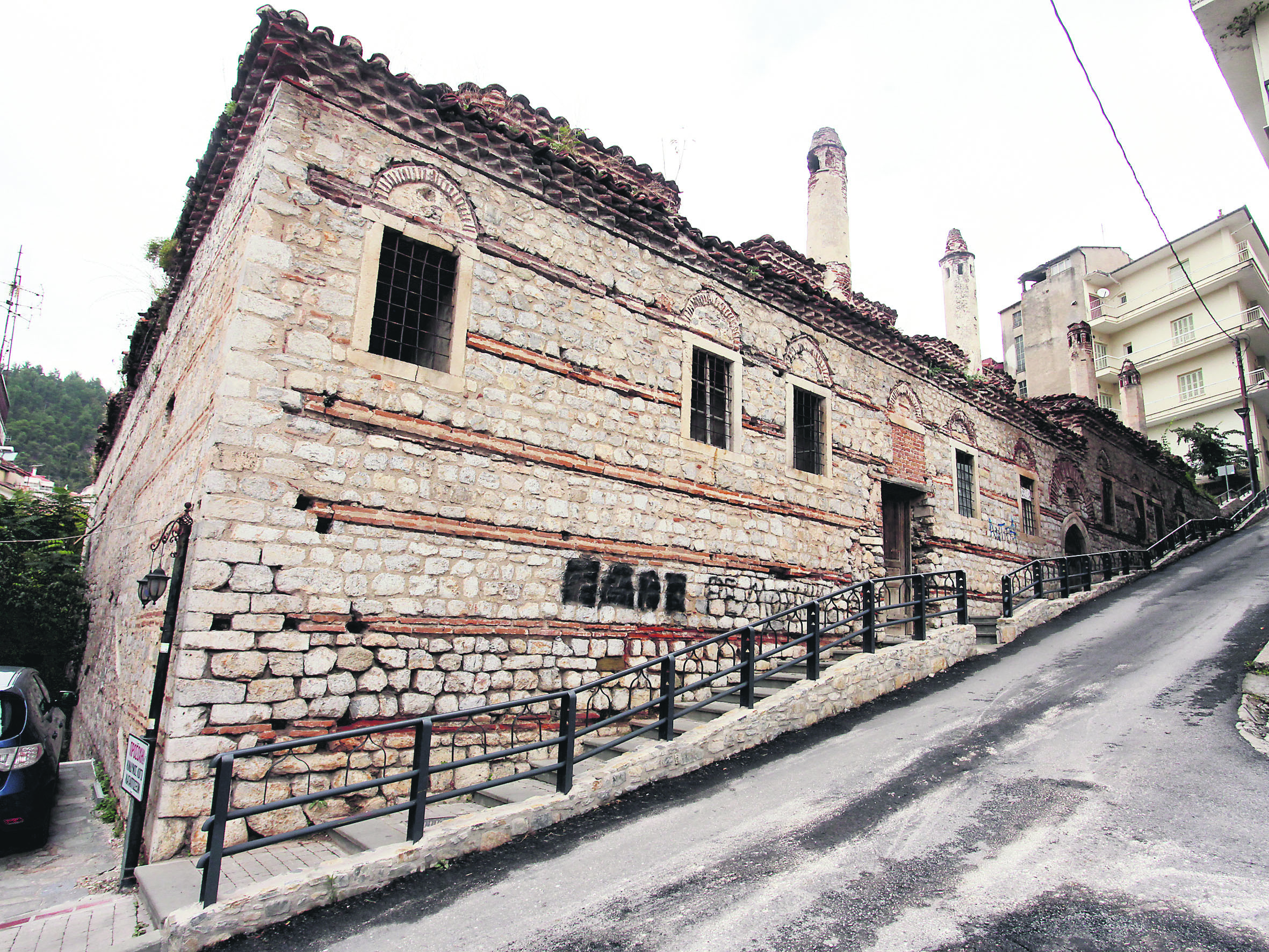 In the 16th century, Sanjak-bey of Bosnia, Kara Osman Pasha (also known as Osman Shah), brother-in-law of Sultan Süleyman the Magnificent and a beloved statesman, is told to have commissioned famous Ottoman architect Mimar Sinan, "Sinan the Architect," to build this mosque along with a madrasa.
Having become Muslim last year in the northern city of Samsun, Elif Karagiannidou has been struggling since then for the reconstruction of Kurşunlu Mosque and the madrasa situated in Kastoria, a northern Greek city with a population of 35,000 people, including Jews, Christians and Muslims. Her story was previously released in the Turkish Sabah daily, yet her life has changed much since then. Karagiannidou gives more effort to humanitarian projects with love and passion.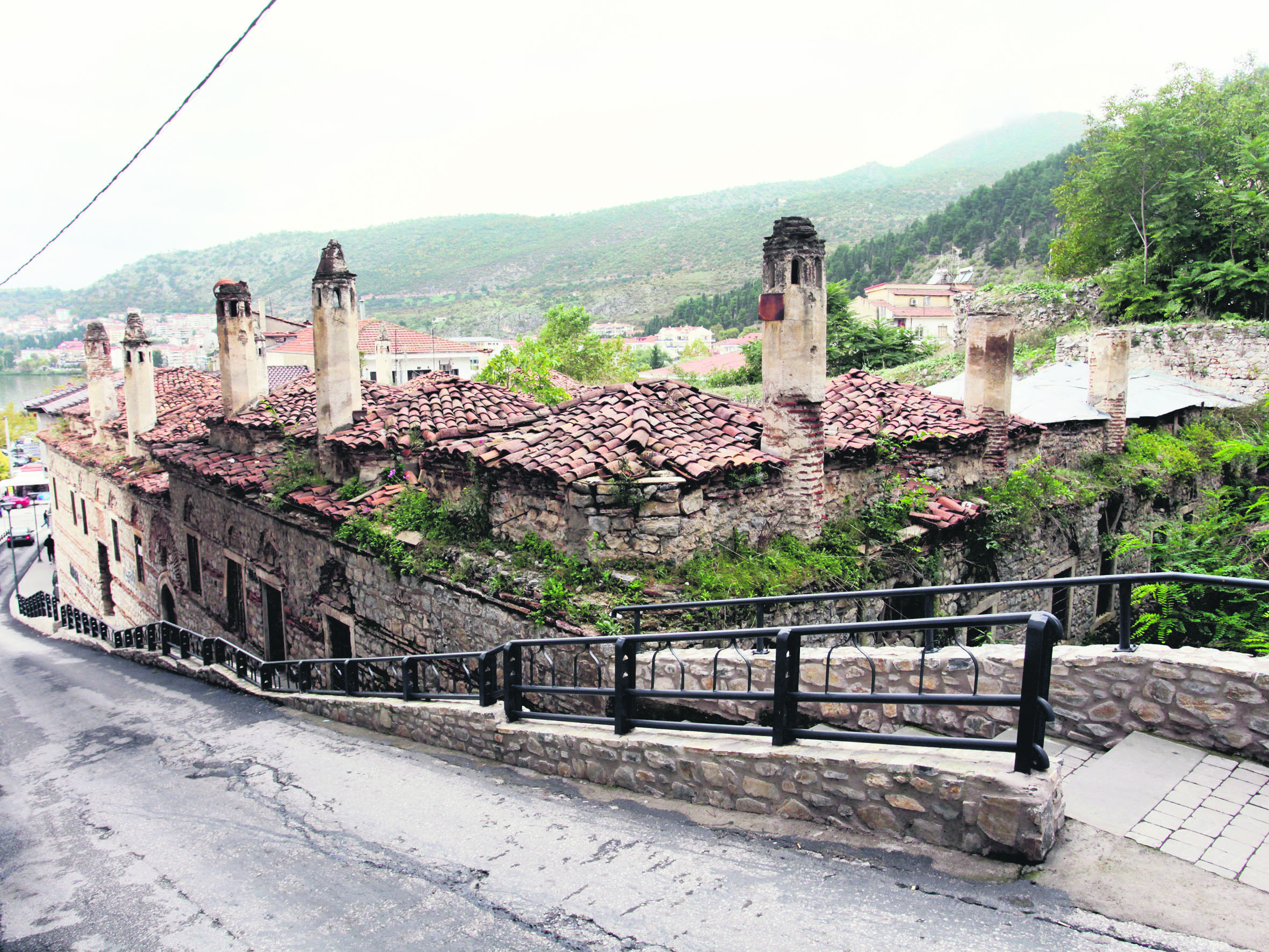 After adopting Islam, the first thing Karagiannidou did was to start a very important initiative in support of the Muslim population in Greece. Considering that mosques around Kastoria are scarce, the restoration of a mosque would mean a lot for the Muslims there. She knew that a thorough renovation would return the mosque to its golden days when its doors were open for anyone around the town. The restoration project also covers the madrasa, as Karagiannidou wants to transform it into a lively social and cultural place not only for Muslims but for everyone in Kastoria. She noted the reaction of some residents against the project, but she believes that the dispute can be settled once everybody understands there is nothing to worry about. Karagiannidou said Muslims in Kastoria hesitate to express their demand. This is why she continues her project alone. She carries out necessary correspondences and attends official meetings by herself, while looking forward to the support of volunteers in the near future.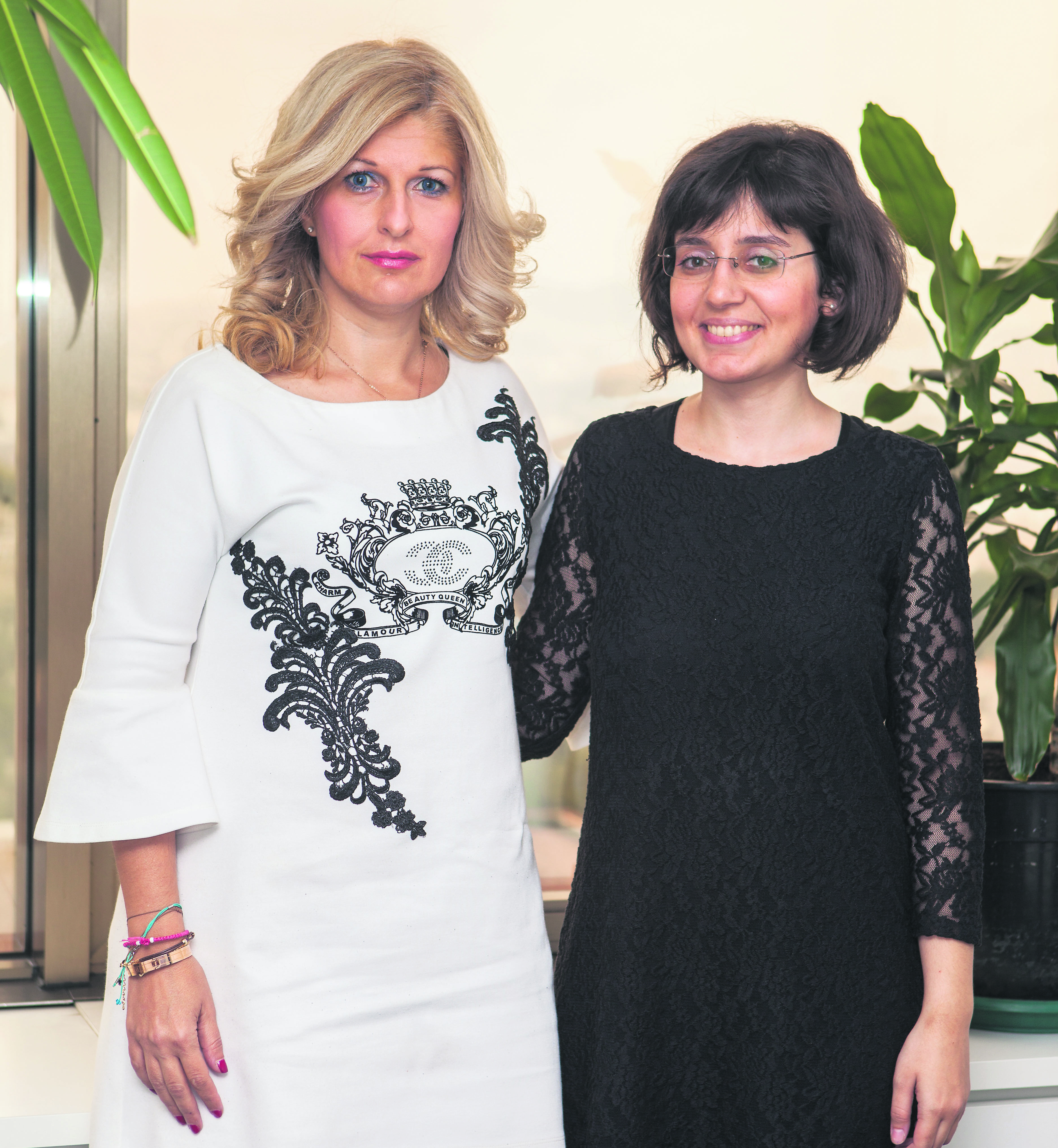 Elif Karagiannidou (L) and Daily Sabah's Deniz Renkveren

Karagiannidou has a special interest in Turkey. One of her great grandmothers came from the eastern city of Kars and the other came from the northeastern city of Ordu. Her grandmother, who had lived in Ordu, was married to a Turkish man. When her husband died during a war, her grandmother came to Greece and married another man. "I have an emotional connection with Turkey. I love Turkish people and Turkey very much. That is why I want to be a Turkish citizen. Both Turkish and Greek culture are similar to each other."
Recalling that the economic meltdown in Greece has had a choking effect on the country, Karagiannidou said the desperate mood deepens each day and many cultural projects are waiting for financial support. She has asked for help from a Macedonian city, the mayor of Thessaloniki and Turkey. Karagiannidou attempted several times to talk face to face with President Recep Tayyip Erdoğan, but failed. She said, "I tried to reach him [but was unsuccessful], or I think we would have no problem with the project. If he knew about it, he would come to Greece and help. I am sure of that." When the restoration project is finalized, Kurşunlu Mosque and the madrasa will be another valuable example of the historical ties between Turkey and Greece.
Aside from the popular Greek islands, the nearly 450-year-old Kurşunlu Mosque can turn into a main tourist attraction, notably for travel hunters exploring the examples of Turkish history around the country. Stressing the intercultural aspect of the project, Karagiannidou said what she is doing will spread love among people. The project will also bring new hope for the historical mosques awaiting renovation in Greece.
Karagiannidou has been struggling with bureaucratic processes for a year. The Greek Patriarchate did not approve the project and she tried her luck at the Ecumenical Patriarchate of Constantinople in Istanbul. "Last year in April, we came to Istanbul with the mayor of Kastoria and the governor of Western Macedonia. We went to the Ecumenical Patriarchate of Constantinople to get permission from Ecumenical Patriarch Bartholomew. It [our visit] was due to some problems we have had with the central patriarch in Greece. Bartholomew gave us the permission [needed for the project]. Now we are awaiting permission from the Greek government, mainly the Ministry of Culture and Ministry of Foreign Affairs," she said. Karagiannidou is also planning to visit Ankara to share her project there. Reporting Patriarch Bartholomew's words during their meeting, she said, "I saw all the churches in Istanbul to be in good condition. Mr. Bartholomew told me that he prayed every Sunday for this [to continue]. In Greece there is nothing equivalent to it [for the mosques]."
After beginning a new life as a Muslim, Karagiannidou has now many other plans. Being well aware of the importance of other people's happiness, she has many other projects and new hopes. "I would like to become a U.N. volunteer and help immigrants. But I have to first finish a three-week course. There are good courses at the U.N. in Ankara. After the course, I will be ready for the mission. I will be ready to go to any country and fulfill any mission," she said.
As a Balkan city, Kastoria was called "Kesriye" by the Ottomans and "Kostur" by the Macedonians. In Greek, Kastoria refers to the place where castors live. Famous Ottoman-era Turkish voyager, Evliya Çelebi, who lived in the 17th century, mentioned Kastoria in his book "Seyahâtnâme" (Book of Travels):
"In the city, Valide Sultan Mosque lies at the foot of Kastoria's Castle. It is however a small mosque. Aside from the Sultan Süleyman Mosque and the castle, there is Kadi Mosque and a namazgâh [an outdoor prayer area]. The city's suburb is composed of 20 neighborhoods. Sixteen of them are Greek quarters and there is one Jewish neighborhood. The houses are reminiscent of the multi-story palaces of Istanbul and mansions with piers. There are 2,500 houses, including the homes of the poor. All the houses face the lake. This city and the castle are located on the west of the lake above the rocks. The streets are so narrow. There is only one school. Muslims are few and residents come from different ethnic origins. They speak in a Greek dialect..."
After becoming Muslim, Efthymia Karagiannidou, changed her name to Elif Karagiannidou. She was born in 1971 in Thessaloniki. She works as a finance consultant. Karagiannidou applied to the office of Mufti in Samsun to adopt Islam and became a Muslim in a ceremony witnessed by Seyhan Elmacı and deputy mufti Alaettin Kırbıyık. She is married with one son. Karagiannidou owns two houses, one in Thessaloniki and the other in Kastoria. While planning social projects, she wants to work as a volunteer in one of U.N.'s aid programs.