Lying right on the shores of the Bosporus, the small but pleasant neighborhood of Çengelköy is frequently mentioned due to its boutique chocolate cafes such as "Çikolata Kahve" and "Hatr-ı Kahve." These days, however, the area is getting more popular with Çaycı İzzet Efendi - a specialty tea cafe named after the author of the first Ottoman-era book on tea. Also working as deputy governor of Hejaz in the 19th century, Çaycı Izzet Efendi was famous for his research on tea at a time when coffee was the most popular drink across the empire.
Brought from different countries, including Germany, India and China, 60 different kinds of tea are available at the cafe, where customers can smell the aroma of any kind before ordering. They can even mix different kinds for an alternative taste.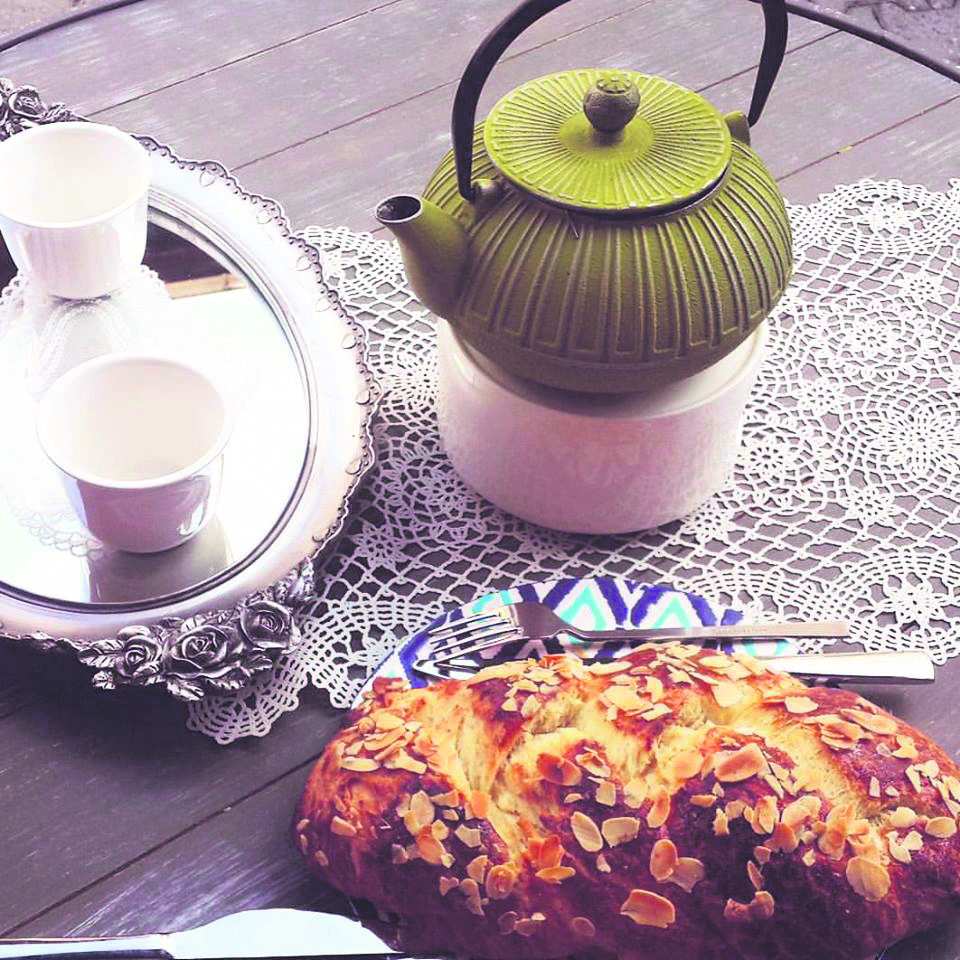 As a concept tea shop, Çaycı İzzet Efendi has much to offer tea addicts, while they enjoy pouring tea into pretty cups from special pots. A library, available in the cafe, saves the day of bookworms who forgot to bring a book with them. Upon entering the cafe, its design will enchant you, especially those seeking a cozy and warm atmosphere. From white porcelain cups with rose images to small lace tablecloths, Çaycı İzzet Efendi perfectly harmonizes modern and vintage decor.
Sinan Demirez, the owner of Çaycı İzzet Efendi, told Anadolu Agency that they wanted to keep the soul of İzzet Efendi alive by introducing him to new people through this cafe. He said they encourage customers to choose the tea they want to drink by using certain strategies. They are first invited to try different aromas. Demirez said when they like more than one, they take certain portions from each and mix them.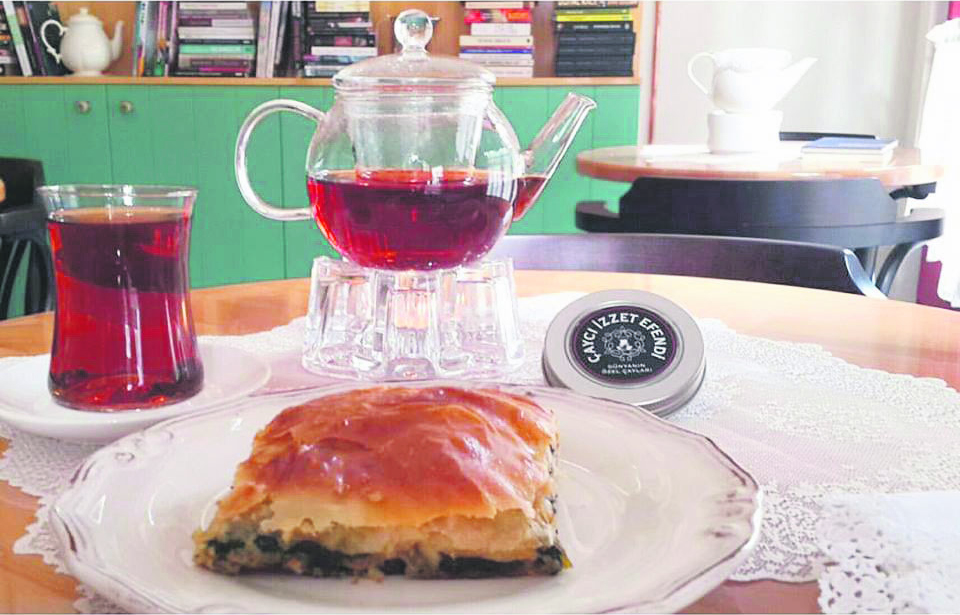 At Çaycı İzzet Efendi, customers can find various types of tea like green, white and black varieties as well as red and fruity. Most of the green and white tea kinds are brought from China. "With a history dating back to 3,000 years, Chinese tea tradition is very diverse and rich," Demirez added. A certain number of black and fruity teas come from different regions of Turkey. The cafe also serves tea from Hamburg, Germany. "Since Hamburg is a port city, the area is known as the main point of tea and coffee collections," he said. Demirez also stressed that they do not prefer to use the tea unique to the Black Sea region because it is not suitable for their brewing methods. "Our black tea mostly comes from India and Sri Lanka," he said.
Stressing that customers must feel free while choosing their own tea, Demirez said discovering and learning more about tea each day is exciting. "We try each kind at first, get familiar with their features and explore them in-depth. It makes me feel different," he added.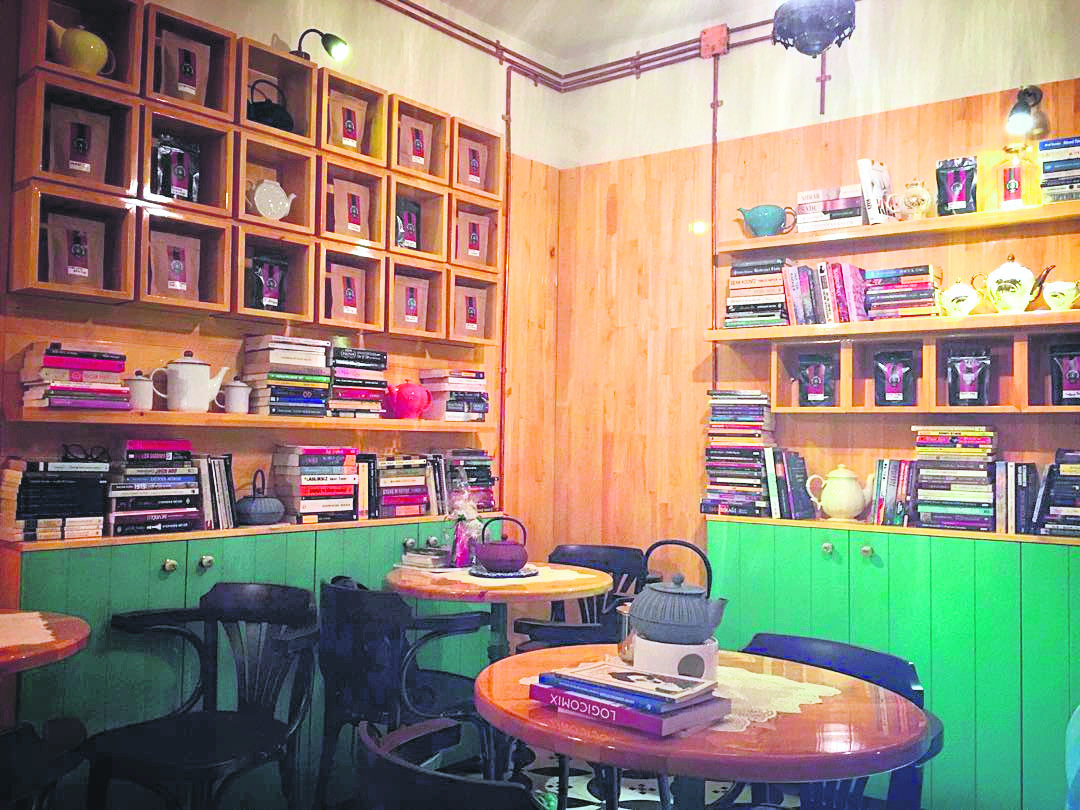 When it comes to the cafe's library, Demirez said they continuously enrich it with new books from different genres. "I believe tea and books are relaxing. Our customers leave the cafe with a happy face," he said. Recalling that tea has a special place in Turkish culture, Demirez described tea as a new world that has not yet been fully revealed. "Tea is a kind of beverage that can be enriched and made tastier if you know the rules as well as understand it. Although tea is a main drink in Turkey, people only consume a few varieties of tea," he said.
Eda Sen, one of the customers, said it was her first time she smelled tea before it was served. "It was an interesting experience. I really like some of the varieties of tea offered here," she said. Another customer, Elif Eda Karagöz, said she prefers rose tea as well as mixing apple and cinnamon tea.
Having traveled to many countries, Efendi, a bureaucrat and governor during the Tanzimat era, wrote a book called "Çay Risalesi (The Tea Pamphlet) in 1879. Due to his addiction to tea, he was called "Çaycı" (Tea man). Efendi recommended drinking tea with breakfast or immediately after it in the morning and two hours after dinner in the evening.
There are many other sights worth visiting in Çengelköy, literally meaning "Hook Village" because it occupies a sharp turn of the Bosporus shoreline. After taking a tour around the neighborhood, take a break and end your day with a cup of tea there.