Walking through the dark corridors of the historic "Büyük Valide Han" (Great Mother Inn) in Eminönü, this exciting experience started with an introduction to Mehdi, an old man who has been looking after the inn for 44 years. He welcomed us when we arrived at the inn's green iron door. I began to climb the stairs and after each step, I grew closer to sunlight. As soon as I reached the inn's roof, I saw many people - including tourists, children and the elderly - waiting in line for something. It looked as though we were standing on a hill rather than a roof, one that could challenge the seven hills of Istanbul. Indeed, considering the inn's popularity, it could be considered Istanbul's eighth hill.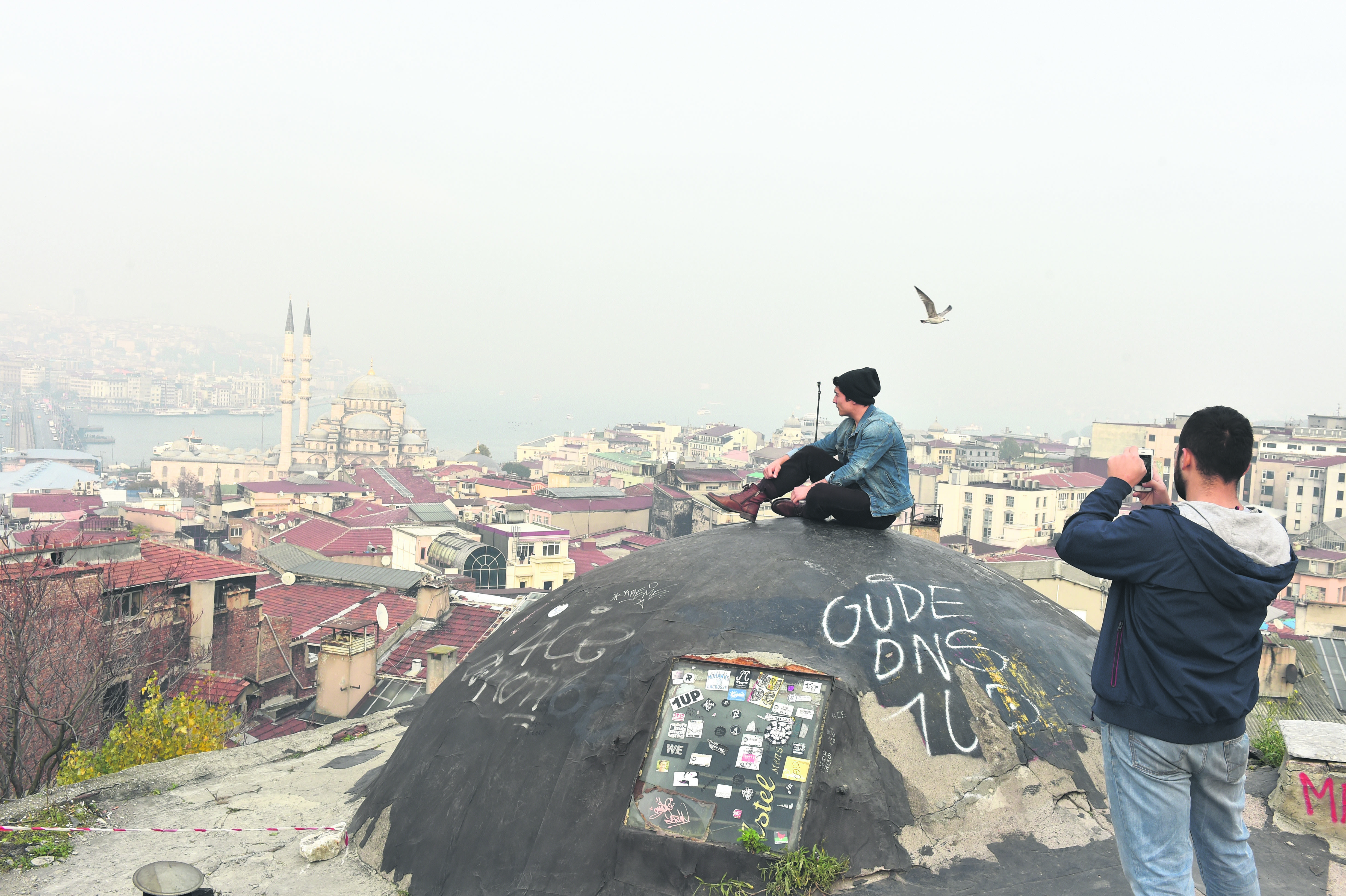 Some visitors wait at the entrance, eager to climb the stairs and enjoy an unprecedented view of the city, while others are busy taking happy photos with their selfie sticks. You may wonder why all these people are waiting on the roof, but here at the inn, which was established by Kösem Sultan, the wife of Ottoman Sultan Ahmed I, visitors find a place to have a good time while enjoying a fantastic view of Istanbul. You might come across some tea junkies having a deep conversation while sipping tea from traditional tea cups. Meanwhile, it is hard to distinguish the sounds of seagulls from laughter. Some visitors climb to the top of the roof and jump on it while some teenage girls pose for the camera. Others just take selfie photos with the Galata Tower and views of the Bosporus in the background. Each visitor tries to take that perfect picture with their smartphones. The roof is reminiscent of a festival area.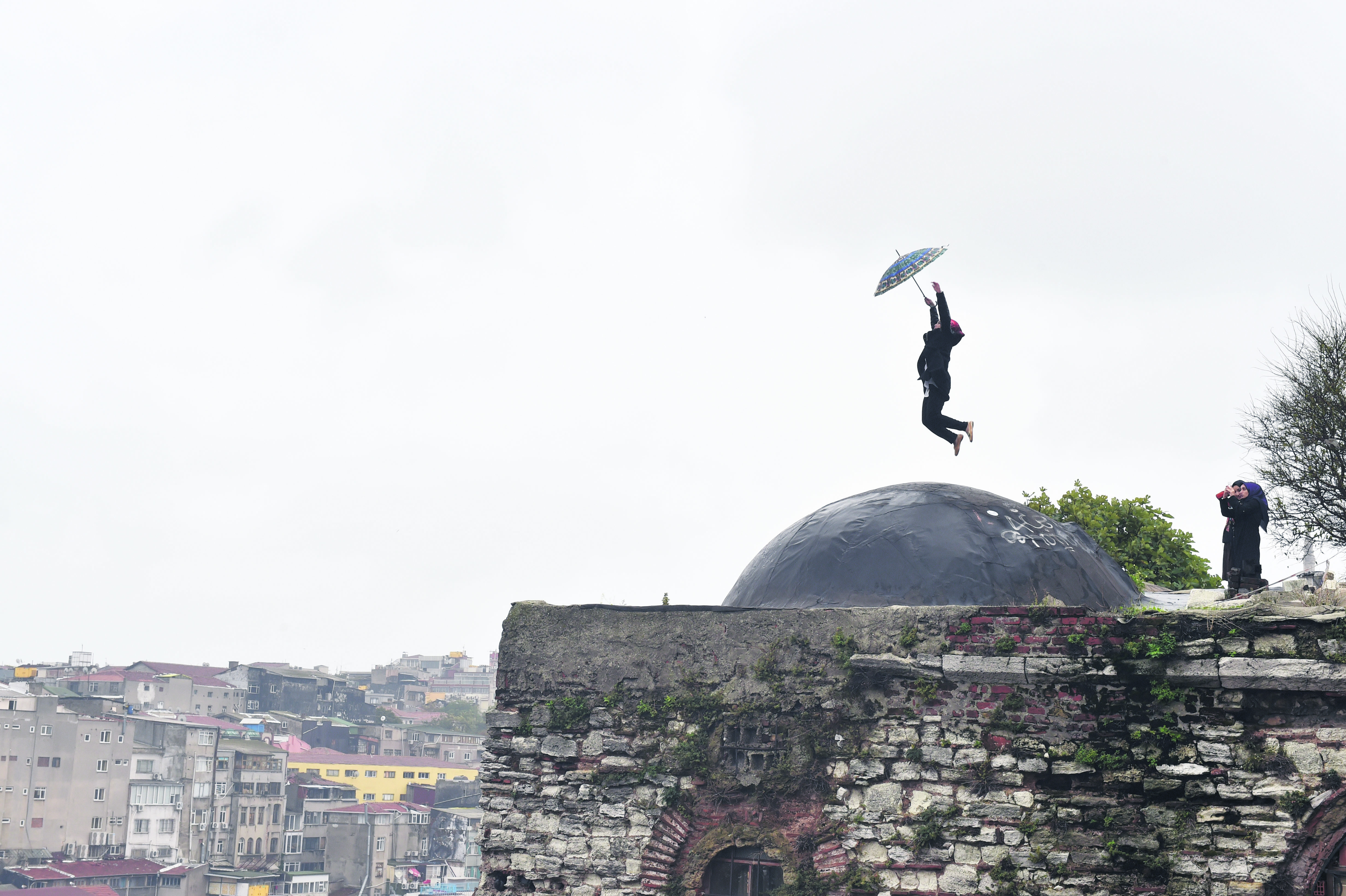 There are also others watching visitors standing on the roof's dome. When looking at their faces, you immediately understand that they are waiting for other people to leave as they were getting impatient to take photos and share them on Instagram. The main question is: How did this historic inn become such a popular place? The answer is simple: Instagram!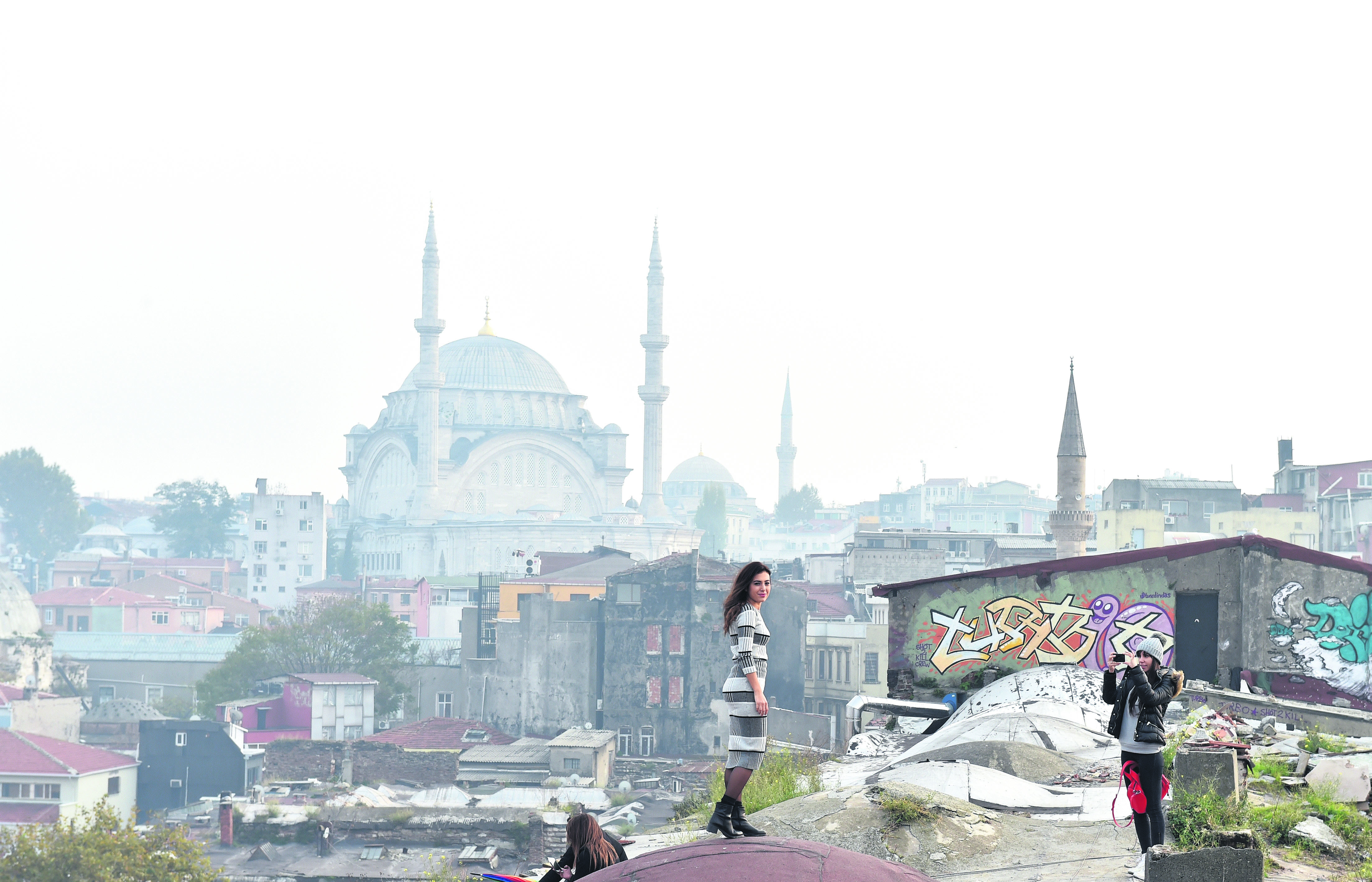 I saw a couple taking photos on the dome. Then they sat down to choose which selfie photos they took are the best. While they were talking to each other, I got approached them for a little chat. Kemal Alioğlu, 21, and Yağmur Demir, 21, are both university students. When they saw their friends' photo bouncing on the dome on Instagram, they grew curious and checked all photos with the hashtag #büyükvalidehan. They found the inn's location using a navigational app. Yağmur said the roof has become a hot destination among young people. While I was talking to them, I heard the laughs of a group of friends. I thought they are close friends but they had only just met on the roof. Like the couple, Kader Binay, 25, Elif Yıldız, 24, and Banu Çelen, 20, are also university students. Yıldız said the inn creates a sort of social media friendship. Her friend Banu Çelen also said that when she shared her photos from the roof, she received many likes. "I am waiting for more likes this time," she said. Meanwhile, we saw a woman with a colorful umbrella. Yıldız laughed and said they were not as creative as the woman with the umbrella. Binay said they will continue to explore Istanbul's other visual beauties. After leaving them, I came across another large group. The members of a music foundation opened their flags and were getting ready to take photos.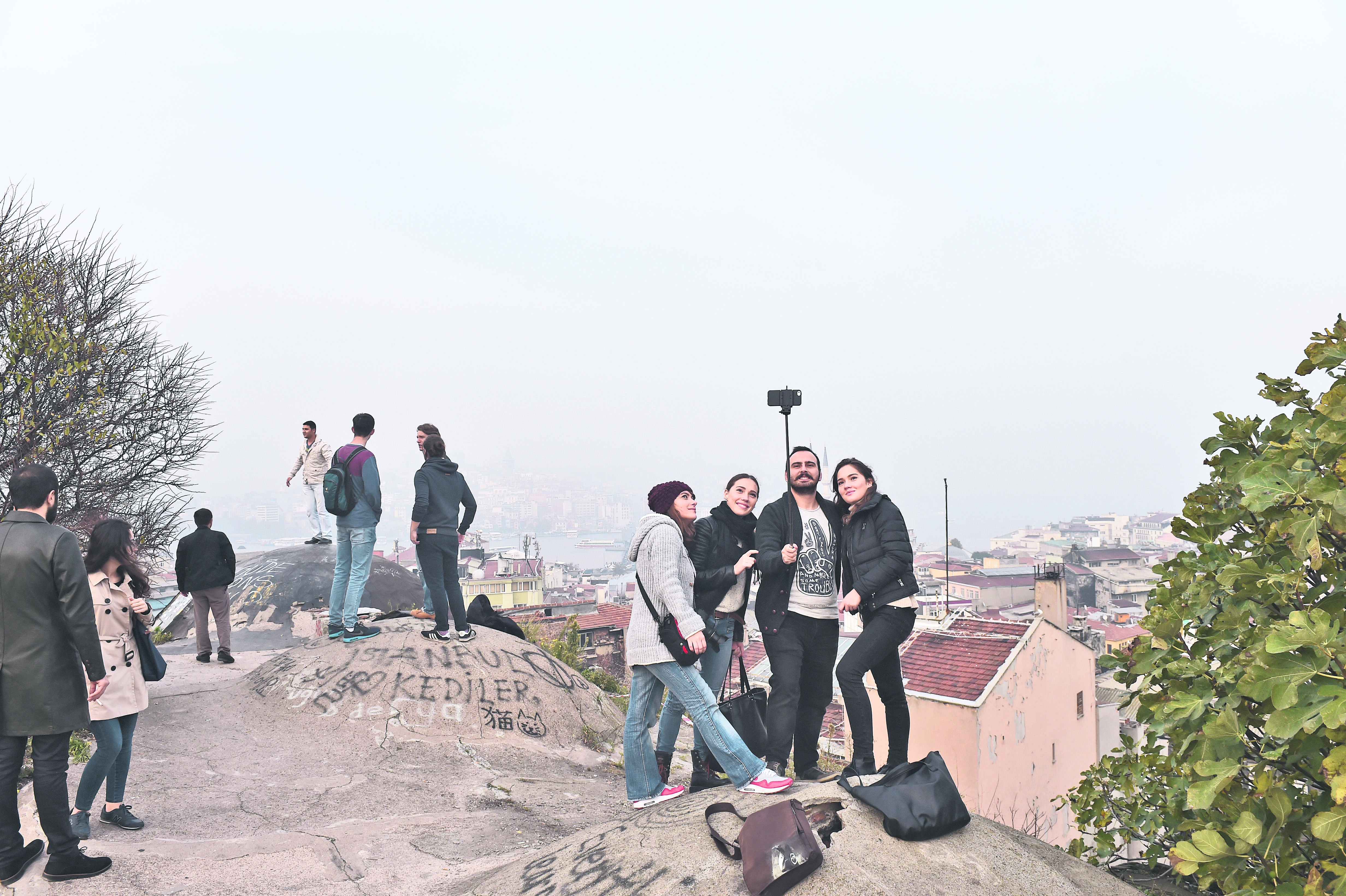 On the other side, someone did a handstand on the dome while his friend was taking his photo. Our photojournalist, İlhami Yıldırım, took many photos of the young man. His name was Yiğitcan Uzun, 20, and his friend was Eren Tama, 20. They too are university students. Tama said it took two or three months to find the location of the inn. "The scene is amazing here. We experience it by doing handstands," he said. "I discover Istanbul on my own. I really feel the city while visiting such places," Uzun said. Both of them wait until the evening hours to come here, as their Instagram followers are active at that time.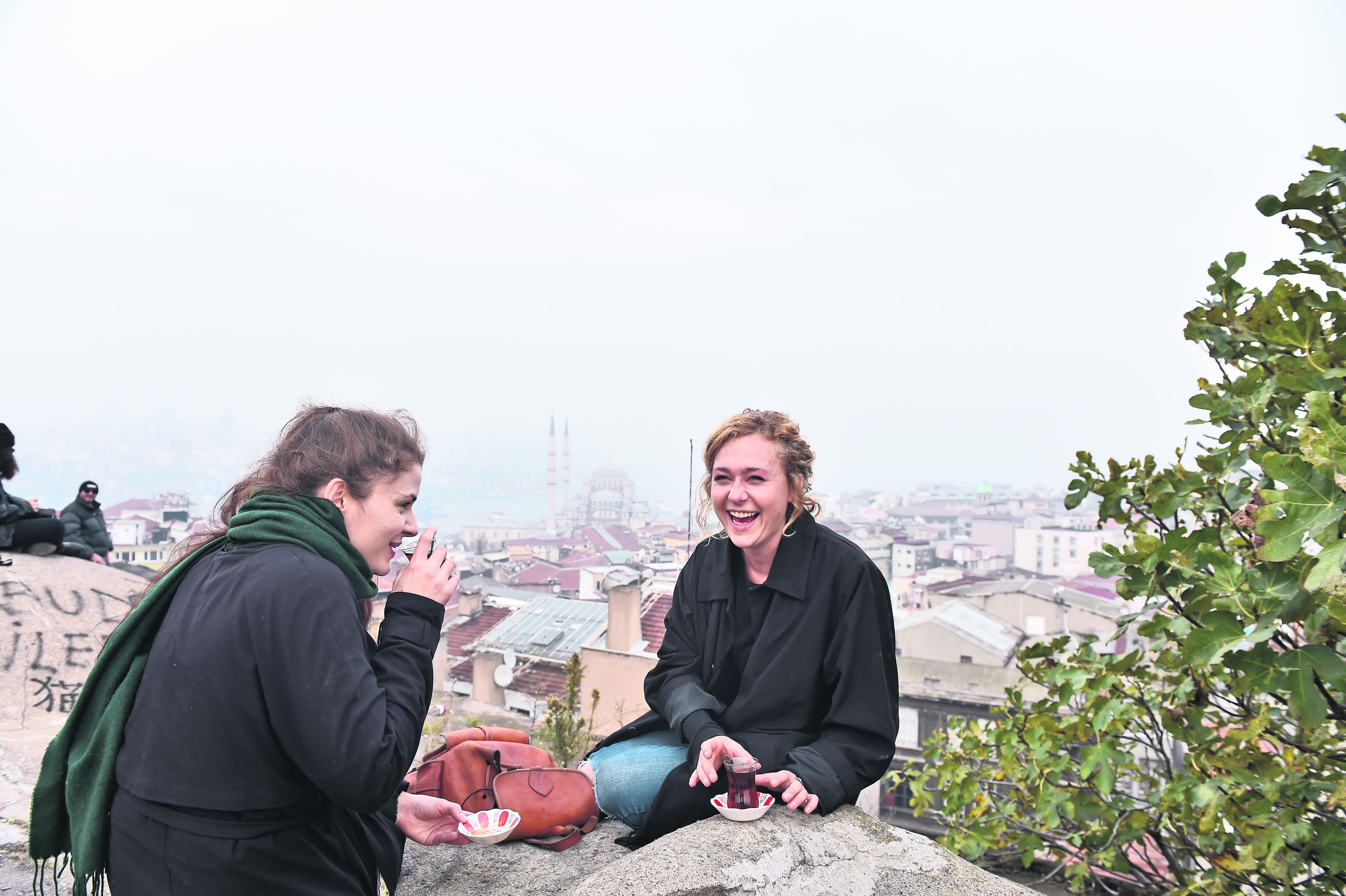 The inn also attracts many tourists including the French, German and Portuguese. They will share Istanbul's fascinating view with others when they go back. I ended the tour and began to go down the stairs. I saw Mehdi at the door. "Previously, only tourist guides knew the area. In the last four months, many young people have come here. We do not allow them to go up to the roof when it is raining. Otherwise, you can visit here anytime. The inn's roof opens a door to the scene of Istanbul. I do not have an Instagram account, but young people have made this place popular. Enjoy Istanbul's eighth hill!" he said.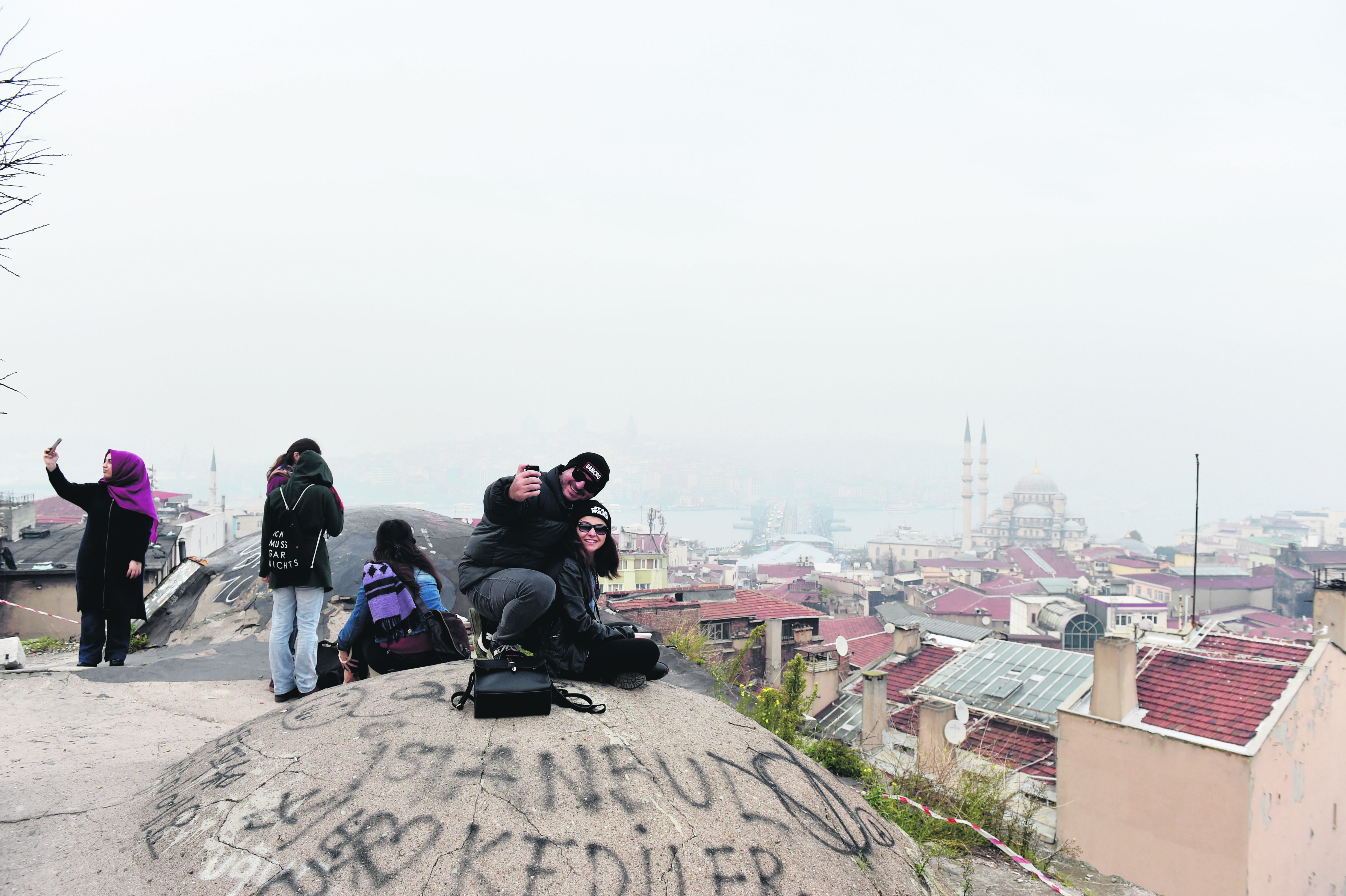 Popular places for photography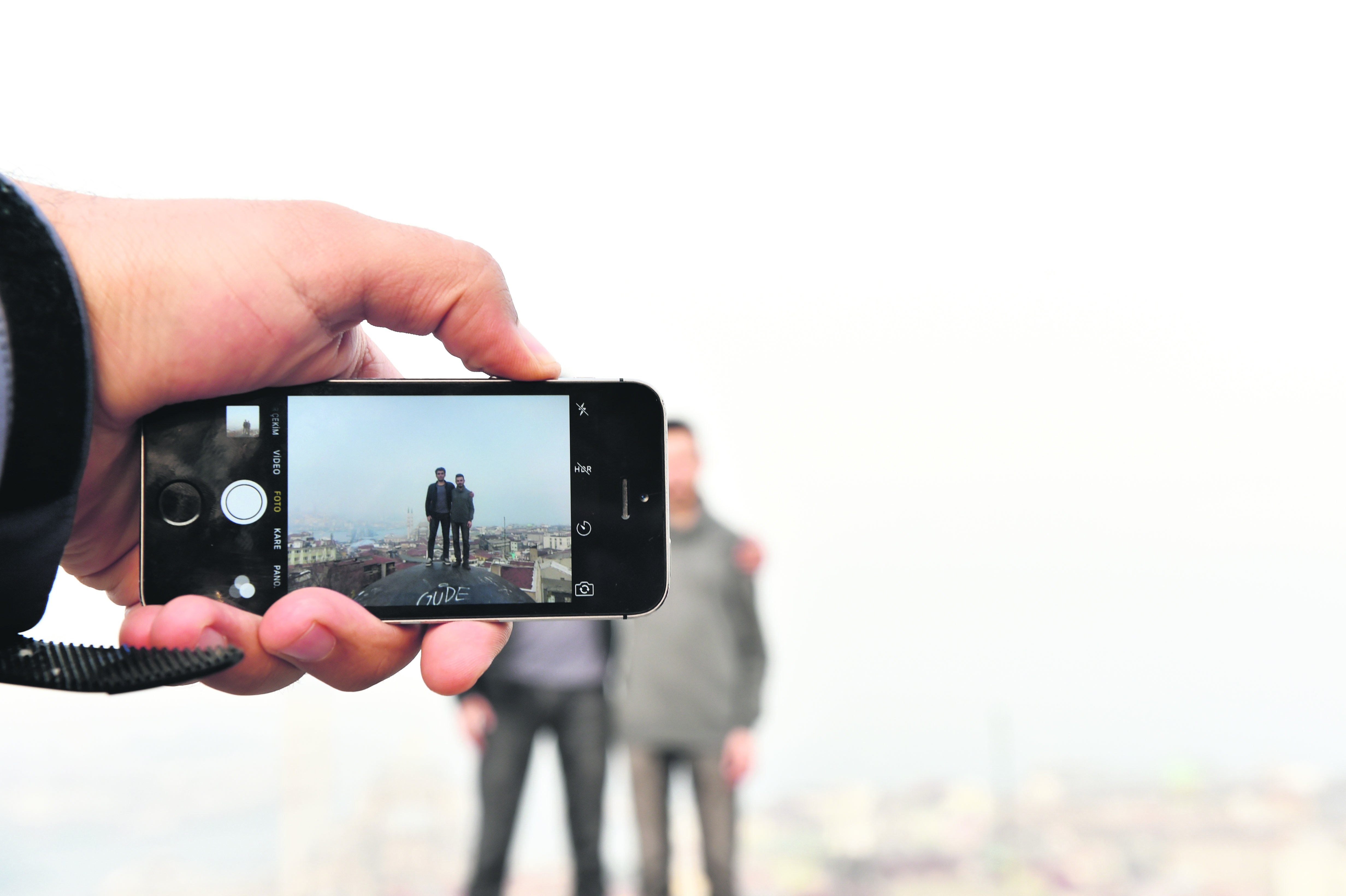 We did a small survey to find the most popular places for photography in Istanbul. The inn is obviously on top of the list. The second popular venue is Atatürk Arboretum. The stairs in Cihangir's Roma Park come in third. We have learned that all people take similar photos on a set of stairs. Young people prefer to take photos while lighting a fire at the park. A narrow road near the Rumeli Fortress is the fourth popular place on our list. Some say the road is reminiscent of a point between two bridges and the seaside. The fourth most popular place is a group of side streets near a fountain situated behind the Hagia Sophia. Our list continues with the streets of Karaköy, adorned with graffiti art, the old Galata Bridge, the coastal district of Bebek, Beşiktaş, the Maiden's Tower, Pierre Loti, Balat, Emirgan Park and the Yeşilköy coast.