When most people think of Istanbul, the attractions of the European side come to mind, including the Hagia Sophia, Taksim Square and the Golden Horn. The European side is where most of the historical artifacts, buildings, mosques, cultural events and attractions are gathered. However, while relatively more suburban, quiet and organized, the Anatolian side has its perks, from the hip cafes and restaurants in Kadıköy, to the high-end shops on Bağdat Avenue.
Moda: the Brooklyn of Istanbul
Moda, located in Kadıköy, is now one of the most hip districts in Istanbul, with its cafes, restaurants and bars, yet it was once home to the Greek population and called Chalcedon, before they settled in the Golden Horn. Besides enjoying views of the Princes' Islands and being one of the most distinguished neighborhoods of Istanbul, Moda offers various attractions including the famous ice cream shops - some of the best in Istanbul are at the old Moda pier, where you can watch the perfect sunset while sipping your tea, and various cafes, including Mambocino Coffee, Cherrybean Coffees for various flavored coffees and Kurukahveci Mehmet Efendi for traditional Turkish coffee, that are full of young freelancers and students and lively throughout the week.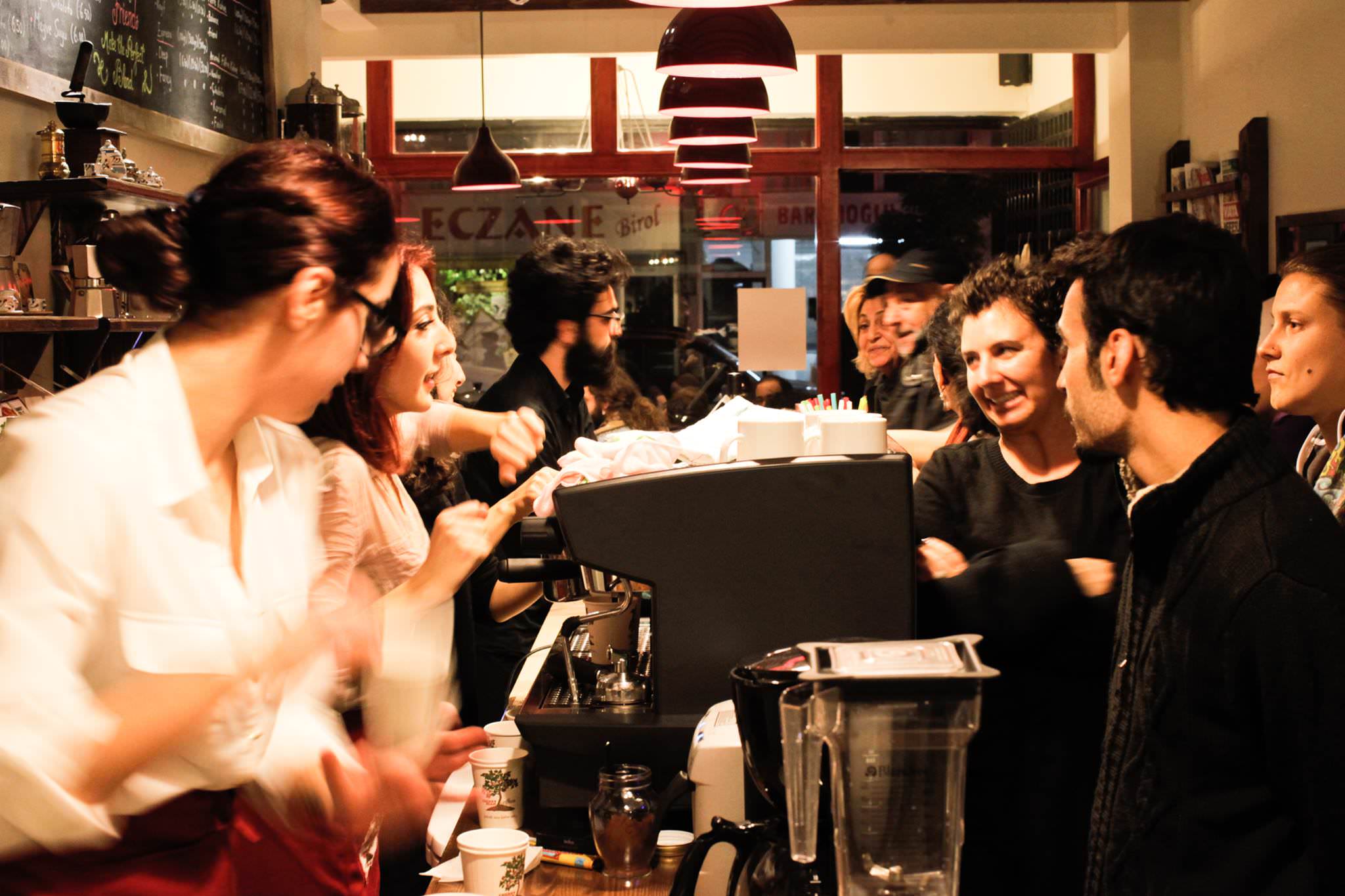 Cherrybean Coffees

It is still home to plenty of families and elderly, which helps preserve the sense of the old neighborhood, and due to its relatively affordable housing, is increasingly drawing young professionals. While Moda lacks five star gourmet restaurants, it makes up with local restaurants that are preferred and visited by the locals, such as Beppe for its pizza; Yer, a hip bar and restaurant, for its handmade pastas and vegetarian dishes; and Kırıntı, the flagship restaurant of the chain, which offers a different menu and much more affordable and sometimes tastier options than other restaurants in the Kırıntı chain. It is the ultimate stop (along with many options along the Bosporus) for a Sunday brunch, with its unique eateries including Moda or Bomoti Çay Bahçesi, where you can enjoy the sea view, Van Kahvaltı Evi, where you can enjoy a breakfast with more than 30 choices, and Dodo and Moda Teras, the most deluxe and fancy options offering an open-buffet brunch.
Shopping in Bağdat Avenue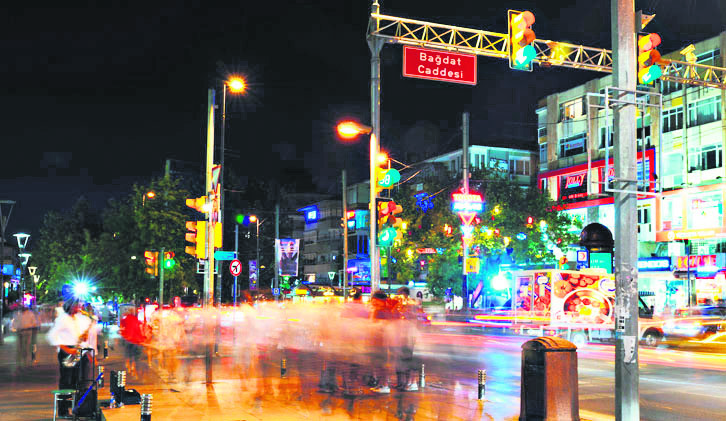 Along with Nişantaşı, Bağdat Avenue is a great stop for those who are not fond of shopping malls. Lined with trees on both sides, this wide and lively avenue offers everything, from stores offering top fashion labels to well-known restaurant chains, from cafes to luxury automobile galleries, and from haute couture boutiques to interior design stores. You can easily spend a whole day shopping at the branches of famous stores including Zara, H&M and Mango, while stopping for a bite and a coffee at coffee shops such as Starbucks, or more posh cafes like Cafe Cadde and Jerfi.
Head to Kadıköy for antiques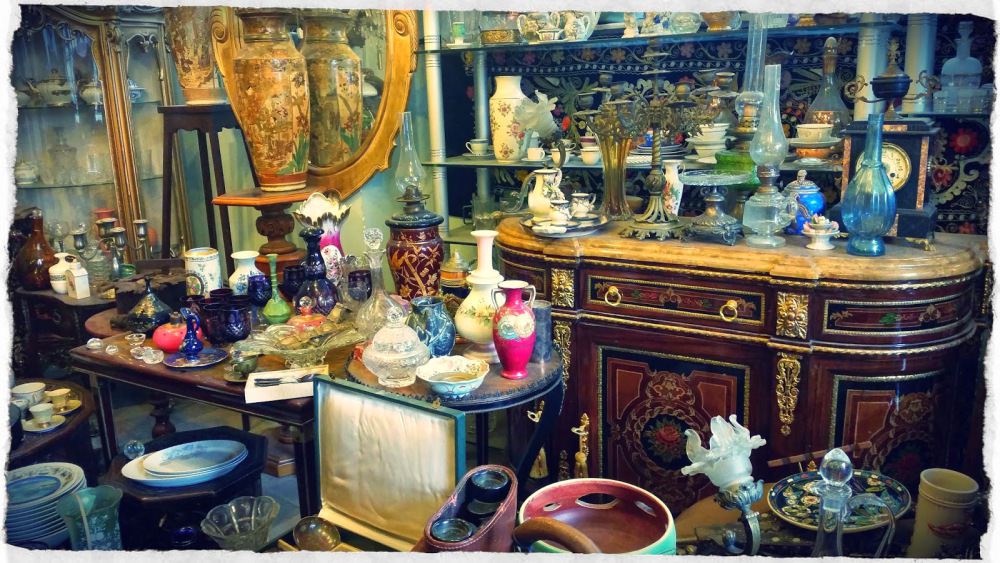 Kadıköy has various options for shopping, not just clothing retail and chain bookshops. Along with various (especially silver) jewelry shops; you can find a number of specialty boutiques; accessory shops (Müzeshop, Bugga) and comic book stores like Gerekli Şeyler, Büyülü Rüzgar and the Dreamers Figure, along with a number of second hand clothing shops and second hand book shops hiding away. One of the best-kept secrets of Kadıköy is "Antikacılar Sokağı" (Antique Stores Street), which offers everything an antique lover would look for along with various vinyl dealers. These shops also sell gramophones and old record players.
The pearl of the Anatolian side


The district of Üsküdar, previously known as Scutari, is one of the oldest neighborhoods of Istanbul, established in 7th century B.C., and is home to over 180 mosques including Büyük Selimiye Mosque, Mihrimah Sultan Mosque (built for one of the daughters of Suleiman the Magnificent), Şemsi Pasha Mosque, Rum Mehmet Pasha Mosque and Ayazma mosque, just to name a few. The district is also home to various churches, synagogues and dervish houses (tekke); palaces including the Beylerbeyi Palace; fountains; parks; old Ottoman barracks, such as the grand Selimiye Barracks, which is a magnificent site at night when all the lights are turned on and reflect onto the water of the Bosporus. Along with these historical sites and buildings, the Maiden's Tower, sometimes mistakenly called the Leander's Tower (a name dating back to the Byzantine Period), is the pearl of the district.
Rising from the waters of the Bosporus on a small islet off the coast of Üsküdar, the tower has been used as a watchtower, garrison and a lighthouse and has witnessed the centuries of Constantinople, site of many legends over the centuries. According to the most popular version of a Turkish legend, an unknown emperor locked his daughter in the tower after an oracle told him that she would be killed by a venomous snake on her 18th birthday. In order to save her from this early death, he locked his daughter up to keep her away from the land and snakes. However, the prophecy could not be prevented, as the fruit basket sent as a gift for her 18th birthday contained a poisonous snake. Currently the interior has been transformed into a cafe and restaurant, offering great views of Istanbul and is sometimes a venue for events including weddings. The tower can be visited by taking private boat tours from the shore of Üsküdar. Üsküdar's Beylerbeyi and Çengelköy districts are also famous for their fish restaurants, so feel free to head to the shores of Üsküdar, a short ferry ride away from Beşiktaş, for a night of delicious mezzes and fish dishes.