In a week where it was revealed that Turkey's richest businesswoman has a $2.2 billion fortune, Anadolu Agency (AA) has been meeting a new generation of female entrepreneurs. Many have said that an elaborate system of state subsidies for would-be businesswomen have provided a strong platform from which to build. "I cannot forget my amazement and happiness over the first bit of financial support from the state, which was crucial in the process of increasing the extent of my business," Mevlüde Uygun, the 2015 winner of Turkey's Woman Entrepreneur Competition, told AA.
Uygun, CEO of a baby-wear shop with 19 branches across Turkey, sets a very good example for her fellows who want to get a start in the business world.
Turkey, in its National Employment Strategy 2014-2023, aims to reach 41 percent female participation in the labor market - an issue touched on in ongoing 2016 budget talks in Parliament.
In order to achieve that goal, there are ongoing government policies encouraging female labor force participation by providing flexible working-time arrangements, maternity leave, affordable childcare facilities and positive discrimination for female entrepreneurs.
Uygun, for instance, is one of those who benefitted from the state support through the Small and Medium Enterprises Development Organization (KOSGEB), which has been providing soft or non-recourse loans to help establish successful and sustainable enterprises.
KOSGEB grants have been recently increased up to TL 50,000 ($16,800) while interest-free soft loans increased to TL 100,000 for women with business ventures.The female entrepreneurs' first business will also be free from taxes for the first three years. In addition to financial help, the public institution also provides training and workshop studies for a minimum of 60 hours to support entrepreneurship
Uygun had been a contract manufacturer for local and international textile companies for years and launched her own brand in 1998 at a time when the financial crisis in the country badly affected the sector. "A lull in the market made me take steps towards producing my own brand, which I had always wanted but could not dare to do," she said."It was the most significant step of my life." However, there were several difficulties waiting for her, as she described: "The first one was persuading the family to believe that you would succeed." She said she ignored all the negative comments about her business venture and looked ahead. Currently, Uygun has two brands, İdilbaby for infants up to 2, and Mamino for infants up to 4. Among a total of 217 employees, 179 are women, with most of the managerial staff being women as well. "Between a female and a male applicant who have almost equal qualities for a new post at the company, we prefer women," she says: "This is our contribution to female participation in labor."
All around the world women are less likely than men to participate in the labor market. It is the same for Turkish women, who constitute over 49 percent of the country's almost 79-million-strong population. Nevertheless, female labor force participation has an upward trend, reaching 31.8 percent in October 2015 with an increase of 0.9 points when compared to the same period in 2014. According to data from "Woman in Turkey, August 2015" a report from the Family and Social Policies Ministry, this rate was 23.3 percent in 2004 increasing to 26 percent in 2009. "More female participation in labor can be achieved through education, employment, and entrepreneurship cycle," said Sanem Oktar, president of the Women Entrepreneurs Association of Turkey (KAGİDER).
Oktar said the current number of female entrepreneurs in Turkey is around 100,000, with 82 percent being in the service sector.
The Organization for Economic Co-operation and Development's (OECD) "Entrepreneurship at a Glance 2015" report says only 1.2 percent of female workers in Turkey are employers, a rate which is higher than Japan's 0.9 but below the OECD average of 2.2. Melis Abacıoğlu Sezener, 29, is one of Turkey's few female employers. Director and founder of Actifit Sports and Health Services in the Beşiktaş district of Istanbul, Sezener previously worked in the healthcare sector and admits to being "utterly unhappy" with her career. While helping her husband bring people to go jogging together as a group she realized that her true passion was "to inspire people to become physically active," and that is how she decided to start Actifit in 2013.
Today, she organizes weekly sports events for over 7,500 members with an aim "to create a local community of sport' lovers where they can connect with one another over their interests." Actifit also works with the human resources departments of several companies with a focus to design fun and interactive well-being programs for employees. Although she did not get state support for her company she says government support can go a long way, especially when it comes to "social-impact driven businesses like Actifit." Sezener said KAGİDER and TurkishWIN - a women's network - have been crucial in her development as an entrepreneur:
"In these platforms, I met other men and women who are successful entrepreneurs. I met mentors who have introduced me to the right contacts to help me get new business.
"This is exactly what an entrepreneur needs." Oktar from KAGİDER agrees with and points to the significance of the projects offering women entrepreneurs guidance and counseling as well as training and networking where "role-model women come together with new entrepreneurs."
In September 2016, the association will organize the Women Vendors Exhibition and Forum in Istanbul which will bring over 350 women entrepreneurs and buyers from across the world to create an aimed business volume over $10 million. TurkishWIN has chapters in Ankara, Istanbul, New York, Boston, San Francisco, Zurich, Washington DC and London.
The network, which is also an enterprise itself, collaborates with international companies and NGOs to empower women to realize their potential with their motto: "If she did it, so can I." Melek Pulatkonak, the founder and curator of TurkishWIN, left her career at Microsoft Turkey in the summer of 2013 "to invest in women." "I believe women are the most untapped natural resource of Turkey," she said. "As an entrepreneur, I want to change or touch the lives of millions and make a difference."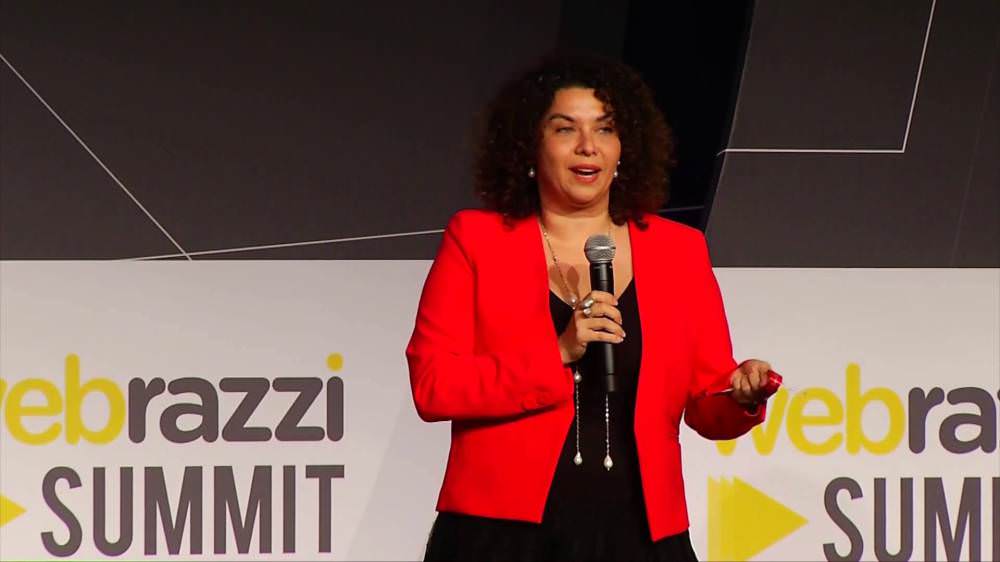 Melek Pulatkonak, founder of TurkishWIN

Her company - a team of five women and "an army of volunteers" including 90 female university students in 40 colleges - aims to make an impact in the participation of women in the labor force. "Women have low labor force participation due to cultural elements in our society, a lack of role models, mentoring and experience-sharing platforms and lastly lack of networks," Pulatkonak said. At TurkishWIN she said they are creating an alternative world where women come together to share and invest in each other. Having worked and lived for 20 years in the U.S., Pulatkonak said after she returned to Turkey she "benefited from my lack of experiences in Turkey and therefore prejudices of what can and cannot be done as a woman or an entrepreneur." "If there is the will, there is always a way."
An example of a strong will comes from 52-year-old Münteha Adalı, a successful entrepreneur from Turkey's eastern Urfa province.
"I had always wanted to set up my own business," Adalı told AA. She came to Istanbul for education reasons when she was a teenager and later worked at a bank for nine years, where she says "always looked for a difference."
Having regarded her banking career as "a training course for which she was also paid," Adalı said: "Otherwise, that period would have become too difficult for me, who has a free spirit and is always willing to take the initiative."
Adali, who "yearned to experience creativity and innovation through her own decisions," founded Güvensan Cleaning Services in 1992 in a male-dominated sector. The company provides cleaning, pest control, garden and plant care services, as well as the sales of related equipment and products. "I just focused on becoming more and more successful, ignoring my gender," she said. Today, around 800 employees work in her company with 55 percent being females. Adalı said she preferably works with female employees to support women in the labor market. "Economies with high female labor force participation rates experience economic growth slowdowns less often, indicating a higher resilience to adverse economic shocks," says International Labor Organization's (ILO) world employment and social outlook 2015 analysis. "With more women in the labor market, an economy makes greater use of its productive potential."