Istanbul has witnessed the rise of a new youth subculture over the last 10 years - Turkish street punks called "Apaçi." Having no direct relevance to the Native American tribe, these are groups of young people between 15 and 20 years of age who are easy to distinguish by their striking looks with spiked hair done with styling gel, colorful sport clothing, and knockoff shoes of expensive brands. But most of all, they are known by their unique musical taste that can be described as techno remixes of folk and arabesque melodies.
They listen to the music and perform a unique dance, which is already recognized by its Turkish name. Some of the videos of these teens dancing in their own manner have been watched by millions on YouTube. Most of them are teenage boys, but there are also some girls among them. They like wandering the popular and crowded districts of the city, like Beyoğlu, which are far from their home neighborhoods. They often get involved in street fights and arguments. Their name has gained a wide, albeit negative and even pejorative fame. What is the reality behind this youth culture? Ömer Miraç Yaman, a sociologist at Istanbul University, conducted field research on the new youth subculture for his doctoral dissertation. Published as the first and only book on the subject in 2013, Yaman's book drew media attention to the subculture for the first time.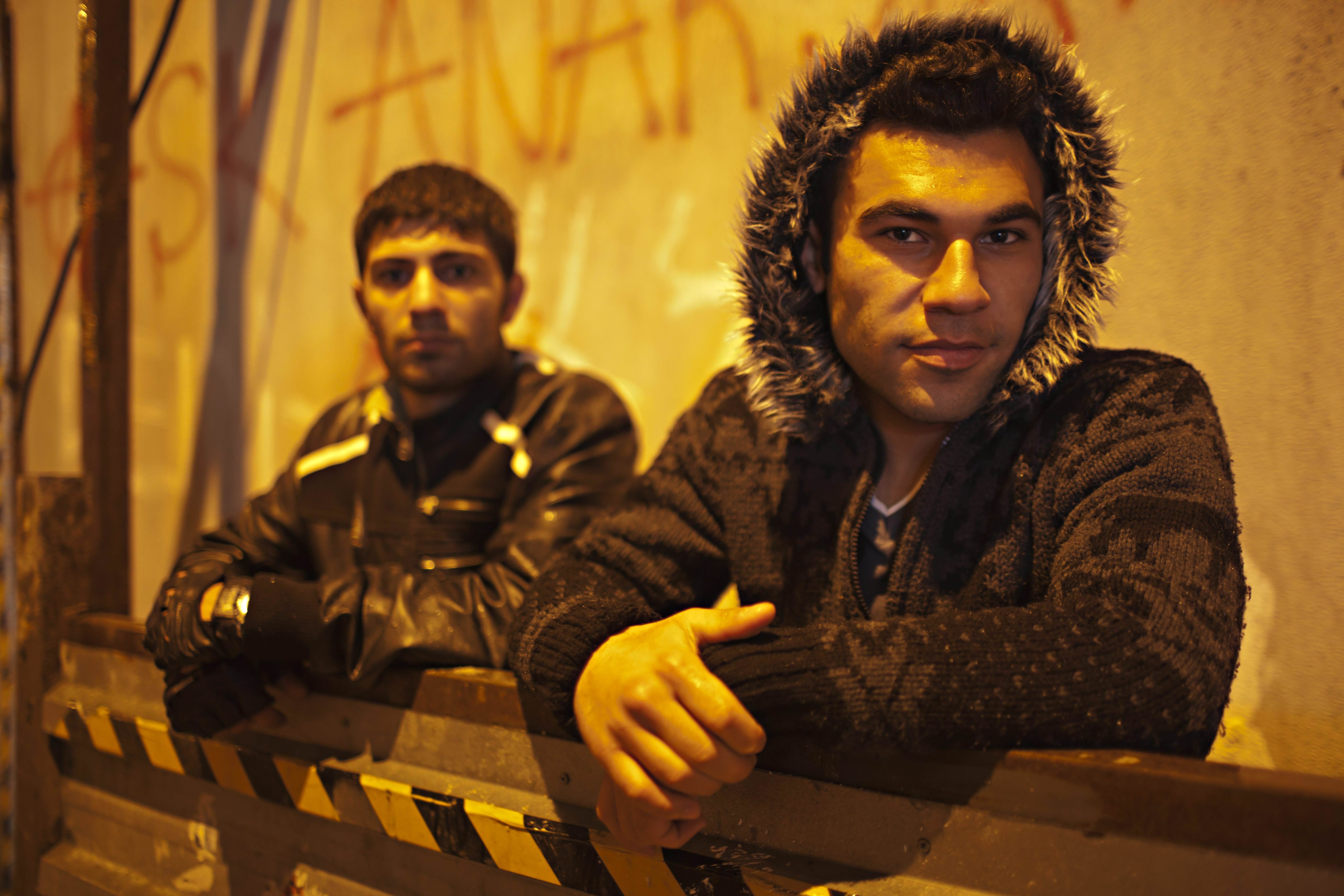 Yaman's study seeks to discover social conditions that lead young people into the subculture. According to Yaman, this subculture is a result of the massive urbanization that has happened in Turkey since the 1950's. They often come from the most disadvantaged, lower class families that recently migrated to Istanbul from eastern Turkey. Their parents often are deprived of good job opportunities and suffer from adaptation problems in school. They often have trouble with authority figures such as teachers, police and employers.
The interviews Yaman conducted with many of these young boys and girls show their deep sense of economic and cultural frustration. Anıl, 18, says: "Yes, we don't have much like those rich people living along the Bosporus. But we have streets, parks, corners; we have friends. Still, one day I may have a good car; I work and gain my money." Indeed, very few of them can attain higher education, as they often start to work in the lowest positions as unskilled laborers during their time in high school. Some of them are expelled from high school as a result of very low grade averages or serious personal problems with teachers. Drug use is another habit among some of them.
Living in peripheral neighborhoods like Esenler, Güngören and Bağcılar, they open their eyes to a world that is, from the beginning, deprived of any chance of a career and, moreover, are stigmatized by crime, poverty and lack of education. Selda, 17, works at a textile factory for minimum wage. She says: "Everybody wants to have a better life. Everybody wants to have a happy marriage with the one she loves. But conditions don't allow us." Apparently, they are made to lose from the start.
Yaman argues that their lifestyle is a way to react to the social world. Unusual clothes, unique music and the specific dances that are a part of this subculture are ways to compensate for their lack of dignity, success and recognition in the eyes of society. They try to assure themselves a collective and symbolic meaning through such ritual behaviors. This is why they form a group identity that helps them to survive.
Yaman also says that solidarity and friendship are very tight among these boys and girls. They share clothes, money, cell phones and other items. Through this way they produce a subculture, a culture that is not recognized by the status quo or legitimatized through the established societal cultural values, which functions as an alternative life sphere for its members. Although it is not a life-long experience, this subculture provides joy of living and togetherness that coexists with a sense of resentment against the established order.
Following Yaman's illuminating study, this subculture has become an object of interest in society. They are no longer considered "uncivilized, disturbing and dirty boys," but rather the victims of brutal economic conditions, punitive bureaucracy and the significant lack of social services. In 2015, a new TV series started on Turkish Radio and Television (TRT). The series, "Son Çıkış" (Last Exit), describes the subculture from a realistic perspective: A group of teenagers endures the challenges of life, they hang out on the streets, fight against drug addiction, perform music and dance in small bars and try to find money for their basic needs.
This subculture still exists in the peripheral districts of Istanbul. There is now vast amount of comments, discussions and audio-visual materials about them on the Internet. Yaman says that a comprehensive but patient social policy has to be developed in order to help these young people in their struggle with the severe urban and economic conditions. Most importantly, he suggests the establishment of strong, long-term bonds of friendship between these youth and volunteer groups from other neighborhoods and social classes.