Right after learning that certain diseases can be diagnosed simply from examining a person's eyes at an alternative medicine center, I found myself at the Bioenergy Healthy Living and Treatment Center in Istanbul's Fatih district that has been run by bioenergy, manual therapy and medicinal botany specialist Ayşet Şarifova for the last 15 years.
Şarifova, 58, who has healed the diseases of hundreds of people at her treatment center, welcomed us. Coming from the Republic of Dagestan, Şarifova discovered her bioenergy at a very young age when a piece of metal stuck her body. She said she was always sick due to the excessive energy in her body and took an interest in the field of bioenergy because of her unique characteristic. Şarifova became a nurse after completing her studies in Dagestan, and later graduated from the Moscow Medical Academy's Department of Bioenergy. She excelled so highly in the field of bioenergy that her instructors did not want her to return to her homeland; however, Şarifova began to work in modern and natural medicine after returning to Dagestan. Şarifova came to Istanbul 15 years ago upon an invitation.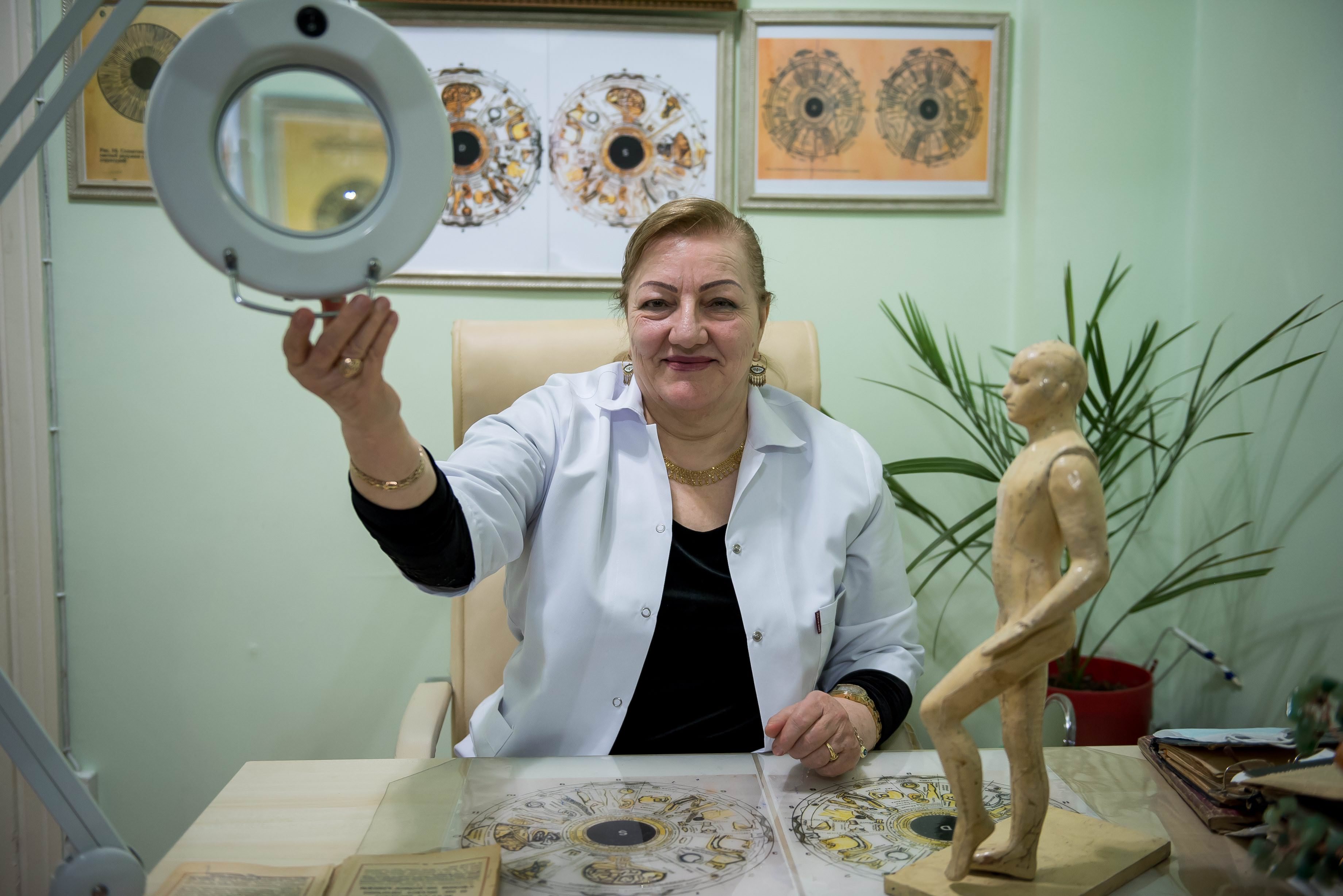 Ayşet Şarifova

She complained that diagnosis from an eye examination and bioenergy were not widely known in Turkey when she first arrived in the country. "Unfortunately, this technique is not known in Turkey; however, bioenergy techniques are very popular in the United States, the United Kingdom and East Asian countries. People have become more conscious in the last couple of years. There is a huge interest in herbal treatments, and bioenergy and alternative medicine has gained importance. Alternative medicine was widely popular during the Ottoman Empire, and it is beginning to revive once again. Şarifova, who is an expert on herbal treatment, bio-energy and manual therapy, is currently a source of remedy for hundreds of people at her treatment center. She treats patients suffering from backaches, neck ache and joint diseases by manual therapy with 10-day or two-week sessions.
So, how does Şarifova's diagnosis work? The process begins with an iridology examination - a diagnosis from the eyes; Şarifova sits down behind her desk and the patient sits on the chair right next to her. Before she gets on with the examination, she explains the process to her patient: "Iridology has a history that dates back thousands of years. I can see which organs host which disease according to the dots on your pupil." In fact, she already has a chart showing which dot in the pupils corresponds to which organ in front of her desk. As she examines each pupil with utmost care, Şarifova checks the chart. Following the examination, Şarifova warns the patient against the things that he or she should be aware of. She explains to the patient which illnesses he or she has one by one then proceeds with a nail and tongue examination. She said, "The eyes are the mirrors of the body; nails reflect whether you are stressed or your organs work the way they should, and the tongue demonstrates the conditions of your visceral organs. Patients can be diagnosed by having all of them examined."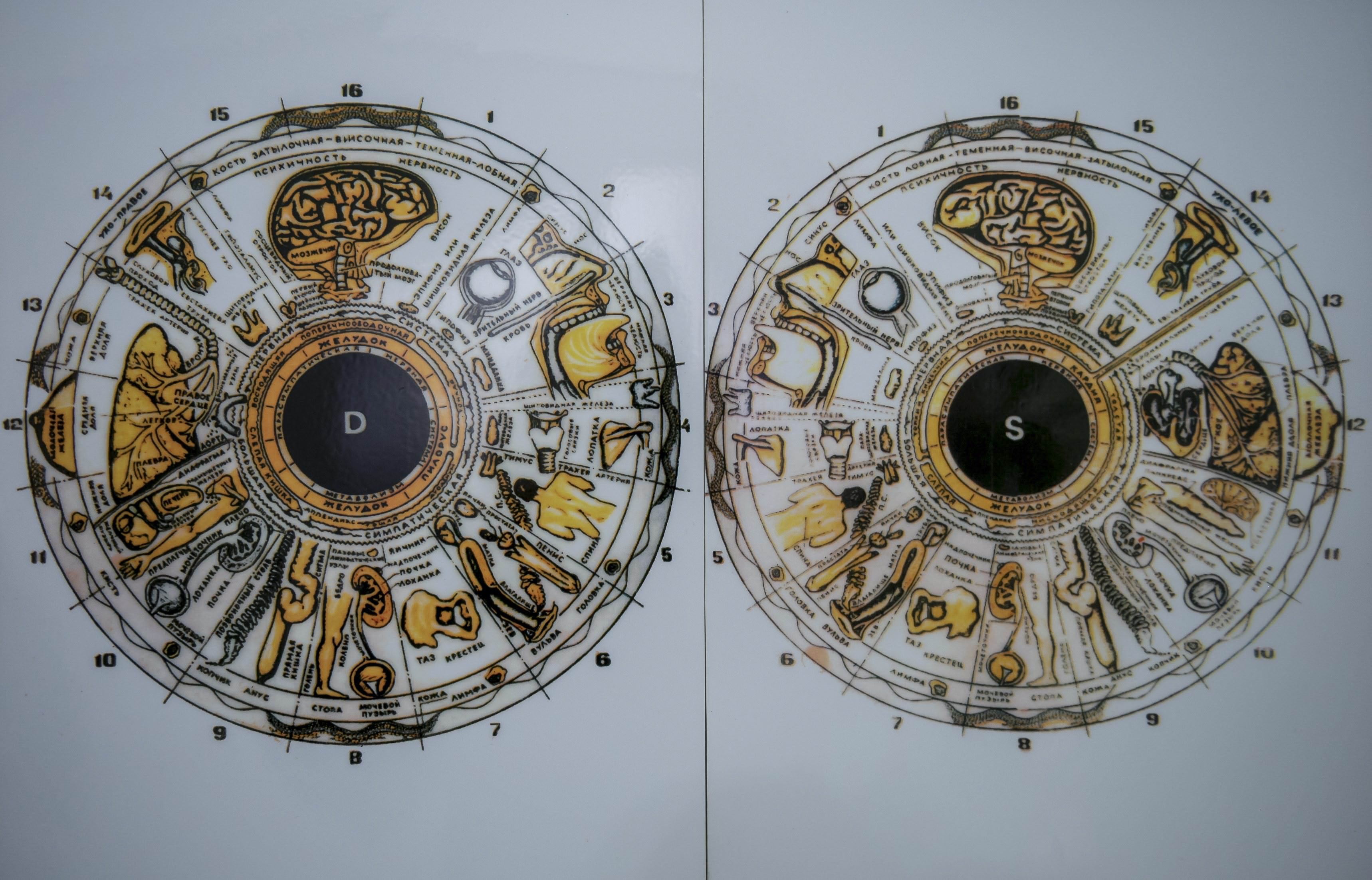 Şarifova moved on to explain bioenergy in the last phase of the examination. During this procedure, she takes the hands of the patient in her hands and asks him to look at her left eye. The patient's body involuntary moves back and forth; hence, Şarifova is able to understand the diseases that the patient suffers from. After the diagnosis from the eye, nails and tongue, the treatment begins. Şarifova said she offers alternative treatments as a supplementary treatment to patients who have already been diagnosed or whose treatment with modern medicine has already begun. "While patients' modern medicinal treatment continues, alternative medicine techniques such as bioenergy, manual therapy or herbal treatments, shortens the duration of such modern medicinal treatments. The treatment should be completed by six months from when it begins," Şarifova said. The treatment modalities are set exclusively for each individual patient.
Şarifova applies manual therapy after she treats headaches, herniated disks, cervical disks and joint disorders through bioenergy. She said bioenergy can be applied as a treatment for many diseases including diabetes, hepatitis, bronchitis, eczema and nephropathy.
She also shared some tips with us for a healthy life. "I advise exercising with music after you wake up. Then take a shower and have a rich breakfast. I do not recommend eating meals late in the evening. Anything you experience in life can harm your body, like stress or sadness. When you are exposed to too much stress, both at home and at work, then diseases will appear. Positive thinking is very important," she said.