Aslı Sürmeli has to be one of the most pleasurable people to have a chance encounter with. When she talks about her journey to become an artist, leaving a secure financial career and transforming into an independent floral designer, her positive energy is contagious.
Directed toward a career in the financial world, Aslı attended university in Leiden, the Netherlands, to pursue her master's degree. During her years at university, she would frequent the Saturday market in neighboring Amsterdam and, as a native of Turkey, the common practice of purchasing a weekly bunch of fresh flowers from the local florists caught her eye. Shocked by the large presence of florists, taking up nearly a quarter of the market's entire space, she realized that such floral traditions were absent in her native Turkey.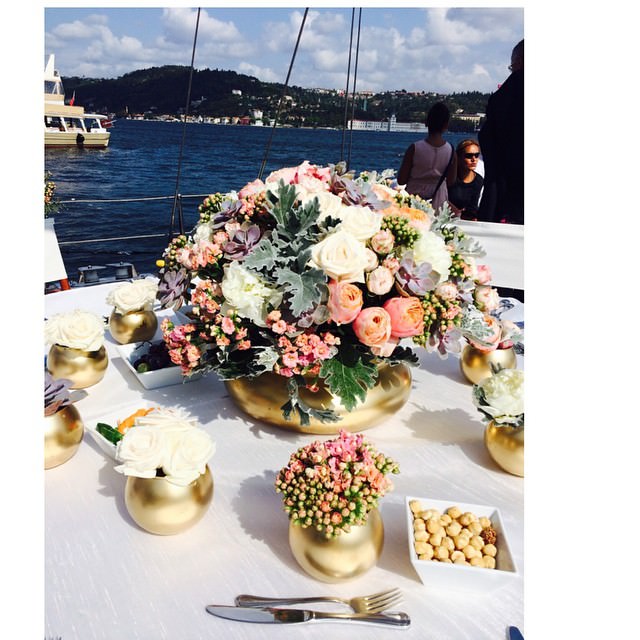 After weeks of watching the florists create masterpieces on the street, Aslı began buying bunches of flowers and making floral arrangements in her dorm room. Putting together bouquets became a regular practice and was nothing more than a passionate hobby for the years to come, while she finished school and started work in the financial world.
It wasn't until her own wedding day in Bodrum five years ago that the idea finally struck her to take her hobby more seriously. She searched for a florist that could meet the vision she had for her wedding bouquets but could not find a single one, and ended up hurriedly creating her own arrangements in a small, family-owned shop. With some words of encouragement from the "çiçekçi" (florist) with whom Aslı most likely left a lasting impression, she was inspired to pursue what was, at that point in time, merely a fantasy. Soon after her wedding, she enrolled in a week-long workshop at the Convent Garden Academy of Flowers in London.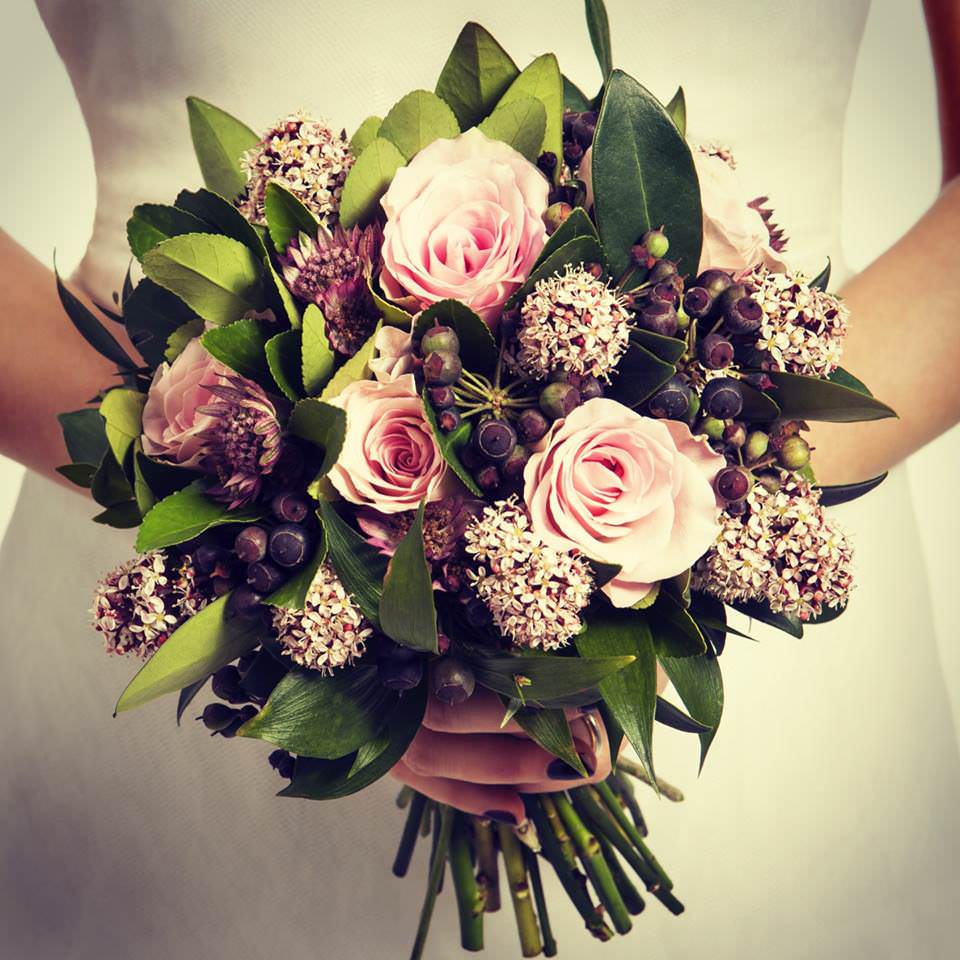 Workshops on floral arrangements are available at Miss Bloom and once-a-month workshops will start soon.
At this point, working in the flower business was all but a dream. Aslı realized, however, the significance her dream. She never fantasized about her future in the financial world and that meant something to her. She longed for the opportunity to use her creative energy and talent - something she's had since she was a little girl - to make something; anything, that could please and amaze her customers. "The banking industry creates prototypes," Aslı said. "The kind of person who fits into the industry by developing habits; maybe wearing Prada. I didn't want to be like that. I wanted to use my creativity and make something. I wanted to love what I was doing every day."
After the one-week workshop, her life changed. She realized her potential for creating beautiful art with flowers, quit her job in the financial industry and started searching for another course. She felt drawn to explore McQueen's in London after reading the biography of its founder, Kathy Ellis, who also left her position working in an international bank to pursue her dream. Asli enrolled in a four-week intensive training, and went on to work for McQueen's, which presented her with the opportunity to work on events like the Mulberry Catwalk at the London Fashion Week, the British Fashion Awards and the famous Christmas tree installation at the Claridge's Hotel in London.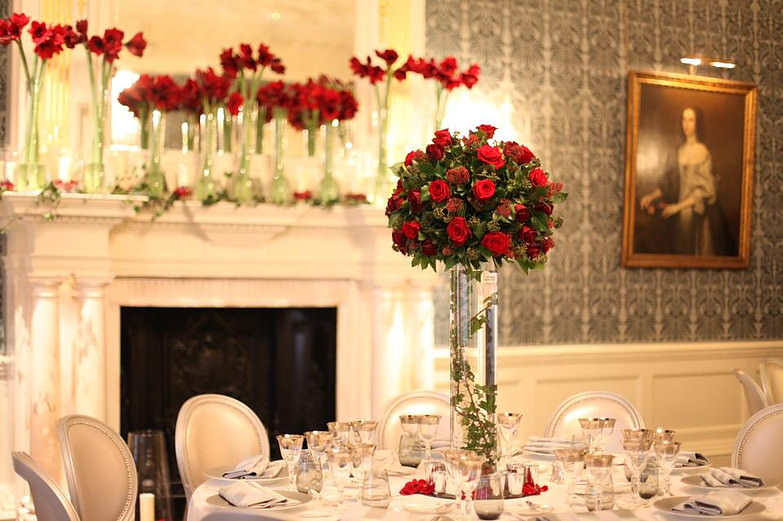 Back in Istanbul, Aslı envisioned opening a floral business that was unlike the rest; one with fresh style, ever changing with the seasons, with only the highest-quality flowers in the world. She sources each and every one of her materials - even leaves - from The Netherlands, where some of the world's largest floral markets are found. She opened Miss Bloom in Cihangir in the fall of 2012 where she stayed until relocating to Çukurcuma last week.
"There's more of a sense of community here, and more space for classes and workshops," Aslı said. She's friends with the owner of the popular Cuma cafe next door, whose space is even more elegant now with Aslı's arrangements creeping outside from next door. The team at Miss Bloom - all trained by Aslı herself - work in all areas of floral design; weekly fresh flower installations at hotels, restaurants, businesses, events, and private homes, and of course, wedding bouquets, reception centerpieces and buttonholes. Through Miss Bloom, customers have access to a global flower market where the possibilities are endless - whether you want peonies in January or lilacs in September.
The hardest part in the business of flowers, though, is the business of importing them. "In London, this was very easy," Aslı said. "You could order bunches of flowers online and they would be at your doorstep the next morning." Importing all the way to Turkey, however, is a more difficult and expensive process. She has grown accustomed to the process now, learning by experience and gaining knowledge of what the markets have and when, how long they'll take to ship and what the cost will be. "You have to learn to work in this process in order to work with the nicest materials," she said.
Aslı's great taste in style and her commitment to quality are reflected in her arrangements, which are refreshingly different from the rest. She strives to create something different, and urges her customers to try something bold and impressionable, often exceeding their expectations. "The best part of working in this business is watching my customers' expressions," Aslı said. "When their reaction shows a sense of pleasure and amazement, which makes me really happy to do what I do." Because Aslı possesses a vision to create unique and extraordinary pieces and has this passion to please her customers, there is no end to what she and her team can create.
Visit a Miss Bloom workshop and learn some invaluable skills. Workshops are usually planned around occasions like Valentine's Day and Mother's Day but once-a-month workshops will start in the winter. The best way to catch news about Miss Bloom is on their Instagram page: missbloom_istanbul. You can also check out their website at: miss-bloom.com, or pay them a visit and enjoy a nice lunch next door.