Mobile application developers face an array of challenges in a competitive market where establishing investments and solid public relations is crucial for success. For developers in Syria, however, the risks associated with war, terror and the migration crisis make development even more difficult. For a programming company that consists of a small group of developers specializing in mobile applications and website services, the Syrian war threatened not only their jobs but also their lives, forcing them to make the difficult decision to migrate to Turkey. As millions of Syrians learned in a way that no one should have to, leaving your homeland in search of a future in a foreign country is no walk in the park. Just look at the latest statistics from Duolingo, a language course offered via web application that is already being used by foreigners in Sweden, Germany and France, where refugees work tirelessly to adapt to their new lives quickly.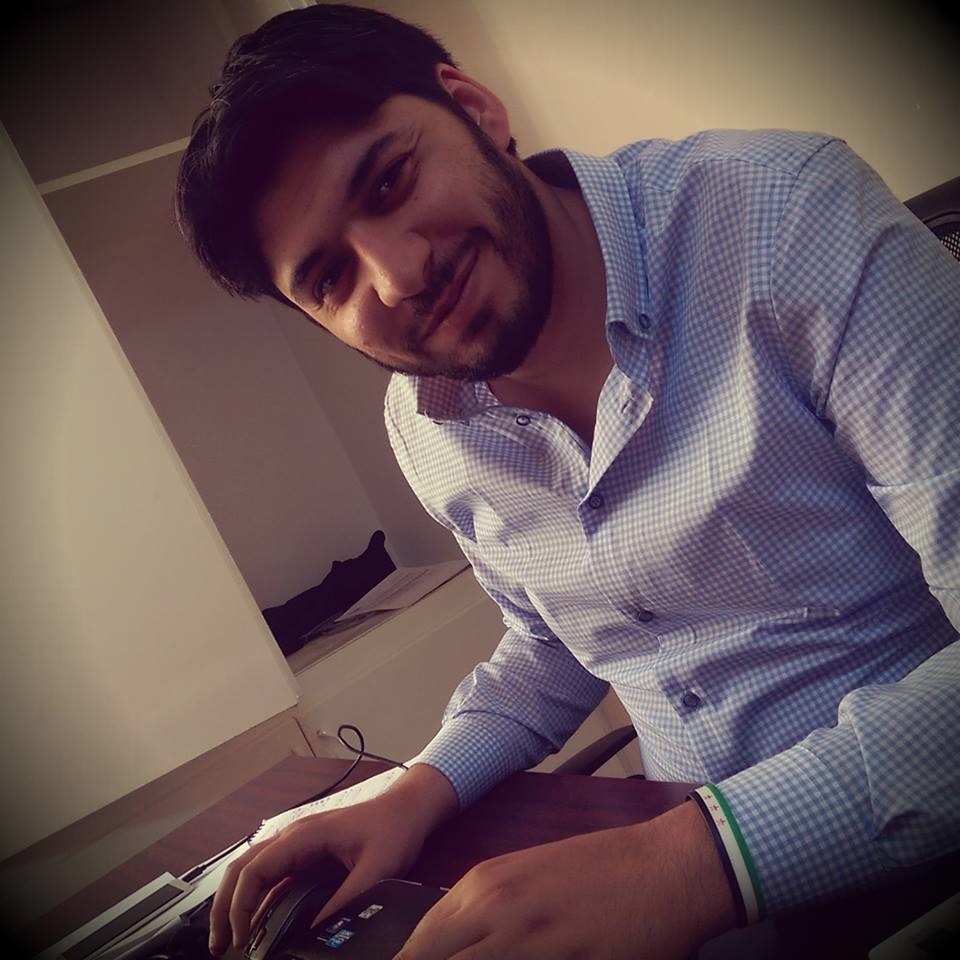 Mojahid Akil
On the southern borders of Turkey, officers face a similar challenge with a language barrier that makes it extremely difficult to address the urgent needs of refugees. Mojahid Akil, one of the developers in the group, said: "After being in Turkey, we faced language problems, which created a communication barrier between us and Turks. The lack of ability to speak English caused these communication problems to deepen." Akil went on to note that "After seeing the need for a real-time translator service, the idea of 'Tarjemly-live' sparked." Akil is the creative mind behind the idea.
Call for a live translator
Tarjemly-live is a mobile application that allows the user to call a translator and receive live translation services either by inviting a translator to an ongoing call, using live voice translation or via text translation.
Providing translation services from Turkish, Arabic and English, Tarjemly-live can be downloaded for iPhone (from the App Store) or Android (from the Google Play Store). Usage of the app requires little-to-no technical knowledge. Just download the app, create an account and choose your target language before making your payment via credit card or PayPal. You can then use the app to find a translator, call him/her and receive live translation services.
Akil says that his team utilizes freelance translators to do the work, noting that "We are hiring 150 freelance translators for live voice and text translation in English, Arabic and Turkish." The company itself has 10 employees in five main divisions including a Turkish Translation Department, English Translation Department, Programming Department, Technical Support Department and a Management Department. The main team consists of engineers who have degrees in information technology, telecommunications and programming.
Tarjemly-live is not a typical day-to-day translating service. With the many free translation tools out there, a service that requires payment might not be your first choice. However, for those in need of a live translator, the app is crucial. "It was a big challenge for Syrians to express themselves effectively to Turkish official authorities and individuals. And we have many stories from our users in which they utilized Tarjemly-live in their urgent cases, providing them help ranging from finding a relative in a hospital to legal situations in police stations."
What lies ahead for Tarjemly-live?
A two year-old service that focuses on paid translation, Tarjemly-live has remarkable numbers, with more than 24,500 users and 59 translators. Text-translation services saw nearly 100,000 words translated with app users speaking with live translators for nearly 6,000 minutes. You can head to tarjemly-live.com and view the statistics for yourself. According to Akil, the app has reached 40,000 downloads on Android and roughly 10,000 on iOS devices. The daily average of service use is also rapidly increasing. But developers have no intention to stop there: "Our future plan is to expand in other countries to provide international services, especially in touristic geographic locations or countries where the local language is widely used," Akil said.