Upon Napoleon Bonaparte invading Egypt, a former Ottoman state, in 1798, a group of volunteers from Rumelia got together. Among them, however, there was a young man who would become a great man in the future. Although young Muhammad Ali from Kavala, located in modern-day Greece, was an ordinary soldier at the beginning, he later advanced in his career due to his intellect and luck and became the ruler of Egypt. Muhammad Ali of Egypt established a dynasty that ruled the country until 1952. The Ottoman Empire recognized Egypt as an autonomous state and the decedents of Muhammad Ali Pasha as the rulers of Egypt. They were called "khedive," or viceroy, instead of governors, like other heads of Ottoman states. The family of Muhammad Ali of Egypt, who lived a sumptuous life, was always in contact with Istanbul. Almost all his family members had summer houses in Istanbul. Most of the mansions and waterfront residences owned by his family still stand. Two women in this family were very famous; Princess Zeyneb, who built Zeyneb-Kamil Hospital in Istanbul, and Princess Emine Necibe (Ameena Najeeba), the owner of the modern Egyptian General-Consulate building.
A famous figure in Istanbul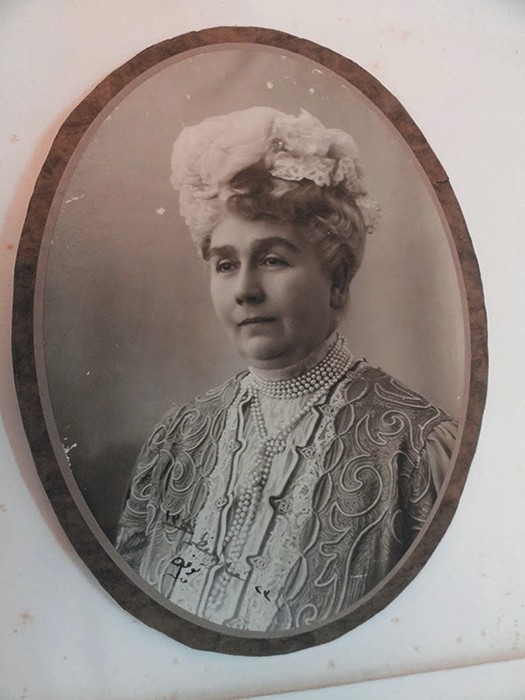 Princess Emine Necibe (1858 to 1931) was the daughter of Prince İbrahim İlhami Pasha. İlhami Pasha's father, Abbas Pasha, the third khedive of Egypt, wanted to leave his position to his only son, İlhami Pasha, and arranged a marriage for him with Sultan Abdulmecid's daughter, Münire Sultan, making him the son-in-law of the sultan. However, Emine was İlhami Pasha's daughter from another woman. İlhami Pasha died at a very young age and left a big fortune to his daughter. Emine was deemed suitable for Khedive Ismail Pasha's son Tevfik Pasha and they got married in 1872. Their wedding took place along with the weddings of the prince's three brothers. Several local and international guests attended the magnificent wedding. During the one-month wedding celebrations, free meals were offered to the public, four days a week.
Tevfik Pasha succeeded his father after he was dismissed in 1879 for dragging Egypt into debt. In 1882, Britain occupied Egypt on the pretext that the country had not paid its debts and Tevfik Pasha tried to serve his realm under very bad conditions. He was a just and merciful person. Emine had high standing in Egypt since she came from Muhammad Ali's dynasty. She had a happy marriage with Tevfik Pasha and had five children with him. She carried out all the tasks of the wife of a ruler with grace and always stood with her husband. Tevfik Pasha's health worsened with Egypt's political environment. He passed away at a very young age while he was under treatment in Hulvan springs in 1892 and Emine was widowed very young.
Princess Emine, who had been spending summers starting in May in Istanbul all along, began spending most of her time in the city where she came and went with her yacht, al-Mahrusa, after her husband's death. She was one of the most magnificent figures of Istanbul during Sultan Abdülhamid's rule. Whenever Emine came to Istanbul, the sultan sent a high-ranking officer to welcome her. The princess was always loved by the court and she was respected accordingly. However, she did not fail to consult and share her knowledge and experience with her young and inexperienced son, Abbas Hilmi, who succeeded to the Egyptian throne at the age of 18.
With dark hair, fair skin and meaningful eyes, Emine was a beautiful woman. Back then, Istanbulites were fond of giving names to people who were distinguished from others and found an interesting one for the princess. Although women did not usually take the title "pasha," Istanbul locals called her "Valide Pasha" (Mother Pasha), making her the only woman named that way in the history of the Ottoman Empire. An Egyptian khedive was equal to a pasha in Ottoman protocol. Emine deserved this title since she was the wife of the previous khedive and the mother of the current one.
True supremacy
Lying on the shore of the Nile, the Kasr al-Dobara was Emine's winter residence. Her summer house in Istanbul's Bebek district was previously owned by Shaykh al-Islam Ataullah Efendi, who passed away in 1800. After Ataullah Efendi's death, the house was passed down to Grand Vizier Rauf Pasha and Grand Vizier Ali Pasha. Sultan Abdülhamid bought the wooden mansion, one of the most beautiful buildings on the Bosporus and gave it to Emine in 1895. She, however, demolished the old house and had the current Art Nouveau style house built, which cost around 120,000 pounds, which equals $15.9 million in today. The mansion, also known as "Khediva Palace" or "Valide-i Hıdiv Mansion," is one of the most significant mansions on the Bosporus. It used to have a giant grove that stretched up the hill. Emine strolled around this grove with her car during sunny days and had lunch with guests on a terrace in the grove overlooking the Bosporus. She was very influential, skillful and nice to talk to. She was also well aware of developments around the world. Miss Lyne, the daughter of the English graveyard manager in Haydarpaşa, was Emine's personal secretary.
She was very religious as well, and used to observe all mandatory prayers and even went on a pilgrimage in Hijaz. She always hosted guests in her house and stopped wearing jewelry after her husband's death, wearing only long pearls when she attended wedding ceremonies. She used to appear in Ottoman-style attire and lived according to Ottoman traditions until her death. Those who saw her admitted that true superiority did not come from money but nobility and simplicity.
From time to time, Emine went on trips on her boat with numerous servants dressed in abayas - a full-length loose women's garment - which evoked curiosity among locals. Her boat, which had six oars, was the most elegant and dashing boat of the time. There was a blue velvet cocoon between two lines of veneers on the boat's both sides. The golden and silver fish of the cocoon pitching towards the sea were very famous. Those living along the Bosporus shores were fond of watching her boat.
She gave birth to five children: Abbas Hilmi, Muhammad Tevfik (Tawfiq), Nazli, Fahrünnisa Hadice (Fahr al-Nisa Hadeeja) and Nimetullah (Niamatallah). Nazli passed away when she was a child and Abbas Hilmi Pasha studied in Vienna. Upon his father's death, he became the khedive of Egypt at the age of 18. His younger brother Muhammad Tevfik was the next in line to be khedive for many years.
Princess Fahrünissa Hadice married Ottoman bureaucrat Abbas Halim Pasha, who was also brother to Grand Vizier Said Halim Pasha. Princess Nimetullah married Prince Kemaleddin (Kamal al-Din), the son of Kamil Pasha, who took the Egyptian throne with the support of Britain. Emine's grandson, Prince Abdülmünim (Abd al-Moneim), was the regent to Egypt in 1952 and married Ottoman Princess Neslişah Sultan, the granddaughter of the last Ottoman Sultan Vahideddin and the last khalifa Abdulmecid Effendi.
Upon the invasion of Egypt, Emine's son was at odds with Britain and was dethroned in 1914. After this, Emine could not go back to Egypt and stayed in Istanbul. She died in her mansion in 1931 shortly after contracting a disease. Her will was to give her mansion to the Turkish government under the name "Valide Pasha Mansion," but it was rejected. The mansion was given to the Egyptian government instead. After her death, her belongings in the mansion were sold and her heirs gave the mansion as a present to Egypt. The mansion now serves as the Egyptian consulate building and is commonly named "Valide-i Hidiv Mansion" by the public, as Emine wanted.