For years, Hüseyin Sağtan's dashing jewelry and trinkets at his workshop in Istanbul's popular Grand Bazaar have been drawing interest from Hollywood producers and have now become a favorite of local residents and foreign tourists.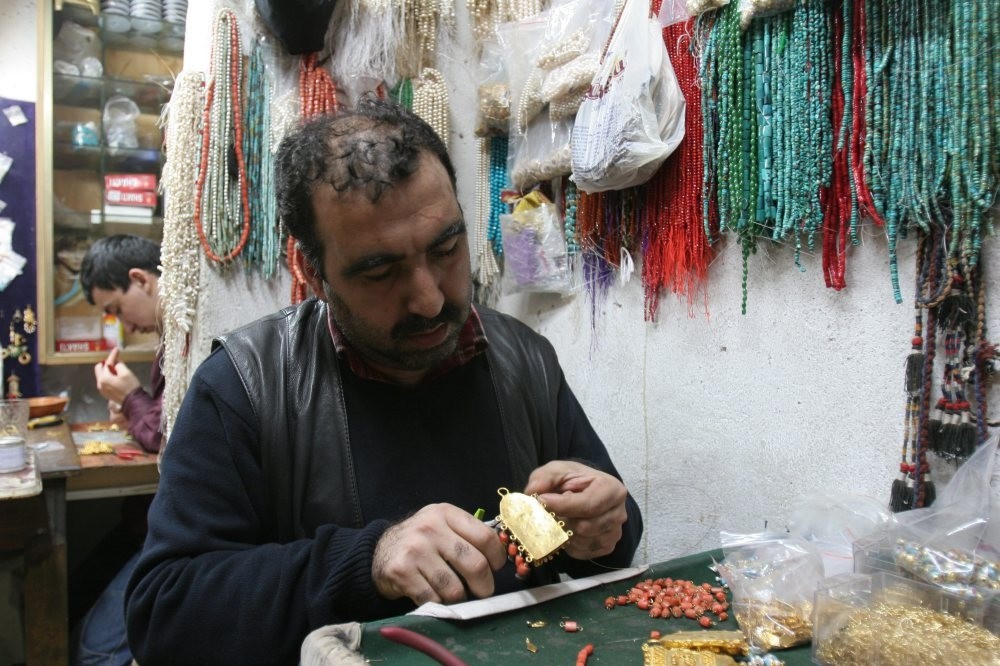 Photo by Recai Kömür
Sağtan, who has immersed himself in reading history books, is an avid artist, transforming his drawings into art in his small workshop. Speaking to Anadolu Agency, he said that the jewelry and various objects he has designed so far have been used in many television series and movies, adding: "We have produced jewelry for films including 'Troy,' 'The Boleyn Girl,' 'Eragon,' 'Resurrection,' 'Snow White,' 'The Hobbit,' and many other films. We also produced jewelry for the famous television series, 'The Magnificent Century' and 'Kösem Sultan' as well as some objects for various music clips."
Sağtan emphasized that he starts all of his projects by drawing first, forming images in his mind before putting them on paper in black and white. Even though Sağtan never received a formal education in art, he said that he has been drawing since he was a young child. "When I envision a drawing in my head, I know what I need to do. When I see an object in front of me, I see it differently. I can turn it into another object in my head," said Sağtan.
Stating that he has never had a master, the artist indicated that he has natural talent and has never been an apprentice. Sağtan also produces swords, shields, pomegranate trees and replicas of many works displayed at Topkapı Palace.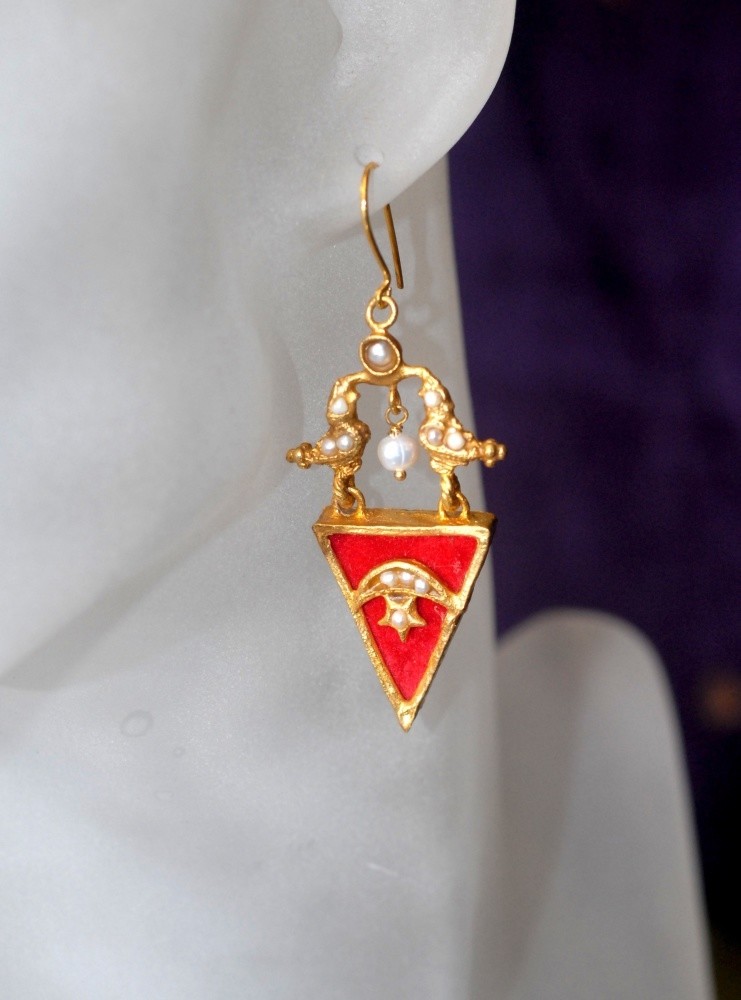 After his father passed away, the successful designer came to Istanbul from the province of Diyarbakır with his mother and brothers. In reference to his dreams before starting in the business, Sağtan said: "I always had a dream that if I ever were to create jewelry, I would create the best and the world would recognize me for that. That day has come. Once I created my own jewelry, everyone came from Hollywood and all around the world to purchase my jewelry. When I read historical books on the subject, the jewelry I made for the books of the Boleyn girl is there. I see my works featured in films. I sometimes even see my work in films that I was unaware of. I sometimes encounter my work in galleries. Of course, I'm very proud of this."
Sağtan said that when the offer came to be involved in Baby Brown's video shoot, he wanted to promote Turkey. He said that he offered him a lot to introduce a good work and they purchased creative items to create an authentic atmosphere. "I supported the video clip to promote my country," Sağtan added.
Yalçın Birol, the director of the clip, said that he tried to promote Turkish culture and that Baby Brown, an Iranian singer residing in Germany, along with Albeezy, who is a Honduran singer featured with him in the clip, greatly appreciated this. He told them that the video has objects and locations from Anatolia, Turkey and Istanbul and also from Turkish history and Turkish culture.
Birol said that the historic Çemberlitaş Bath in Istanbul was chosen as the clip's venue and that he introduced Albeezy to a Janissary and created a mysterious human that can stand before him on these lands. "The region we live in brings together both mystery and mysticism, which are aligned with Turkish culture. I designed the clip to reflect that mystery and soul," Birol said.
He added that he enjoyed the work they have done and that Baby Brown greatly appreciates the video clip. He used flags in the clip with sigils of the Ghaznavids, Karakhanids and Seljuks and the Oghuz tribe. "They were very impressed by the sigils and were curious to know what they are," said Birol.
Following the big interest for Baby Brown's video clip, Birol received another offer from a Jamaican singer, noting that word-of-mouth has really paid off and he is proud of himself for representing his country. "I guess we have done a good job, and I hope I can produce more items that represent and promote our homeland," Birol said. He added that Baby Brown's fame has spread from country to country and Albeezy is famous in South America with top tracks on the music lists.