It was 6:30 p.m. Only half an hour left for the wedding. Two men wearing green t-shirts that read, "Gezen Adam" (Travelling Men) were waiting outside of a wedding hall in Istanbul's Üsküdar district. One man from the group, which works to ease the stress in people's daily lives by performing simple tasks for them, was streaming the wedding live on Periscope with his smartphone. Cumali Aytan, 24, another member of the Gezen Adam team, was speaking live on Periscope: "We came to the wedding on behalf of Mr. Ali Arat Kızıldağ who could not make it to his friend's wedding because he had missed his flight from İzmir." While the livestream continued through the entrance of the wedding hall, Aytan said, "Welcome. The bride and groom are already here, let's enter the wedding hall." There, staff members checking the guest list were surprised when they saw two people from the Gezen Adam team wearing the special t-shirts.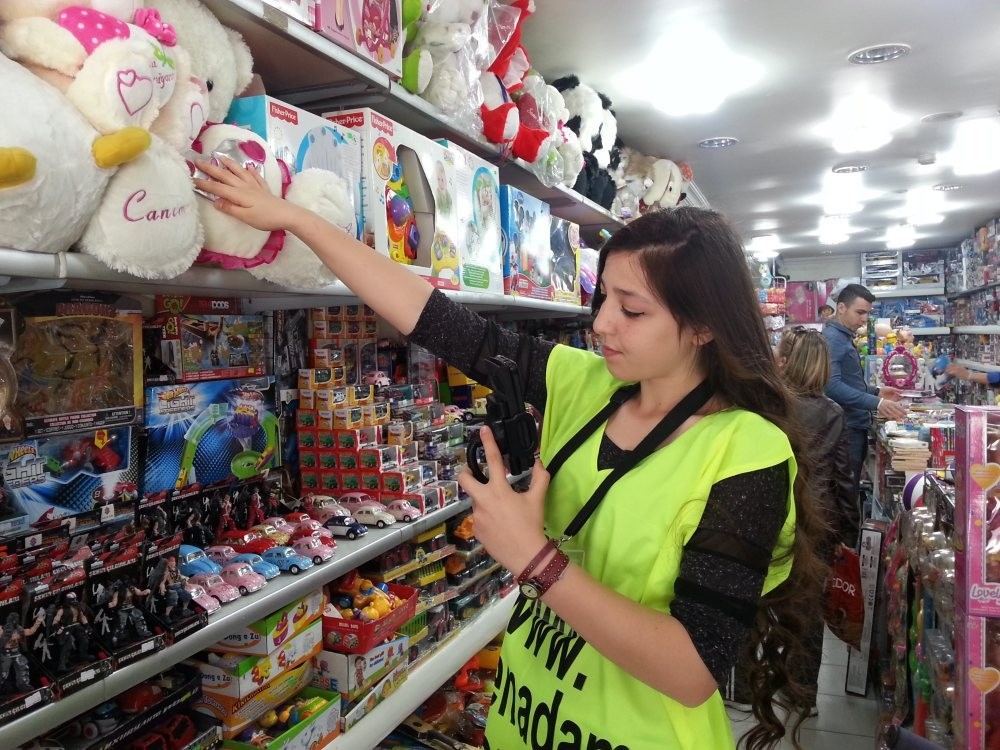 Aytan told workers at venue that, "[Our team is] here on behalf of Ali Arat." Staff members hesitatingly seated them at Table 1, while the groom's father stood at the hall entrance welcoming guests. Aytan spoke to the groom's father, saying, "Congratulations! Your son's friend couldn't make it to the wedding himself, so he sent us instead." The man welcomed them hospitably and said, "Come on [in] and welcome!" Everyone at the wedding was staring at these two men. They, on the other hand, were keeping their cool.
The Gezen Adam team is located across Turkey, in all major provinces. Their slogan is, "Gezen Adamlar her yerde!" (Travelling men are everywhere!). They do not only attend the wedding ceremonies. They buy gifts for birthdays, and leave them at people's homes. They even buy cars for people and look for new houses. Their duties include choosing clothes, buying and delivering flowers for lovers. Hakan Öz, an entrepreneur from İzmir, is the one who started this project. When it first started, they were a 500-member crew nationwide and that number has grown to 6,000. Öz said: "I wanted to ease the lives of people who have things to do in different cities than their own. There are surrogates not only in provinces but also in districts. People come to us to make the most of their time in the fast-paced, modern life. We make distant places closer. There are many demands. People say they save money and time by using our services. We run errands for people." They get about within two years. Öz said they even get different demands. "I was surprised when the bride wanted us to arrange 50 staff since only groom's mother and father could come to the wedding from Trabzon."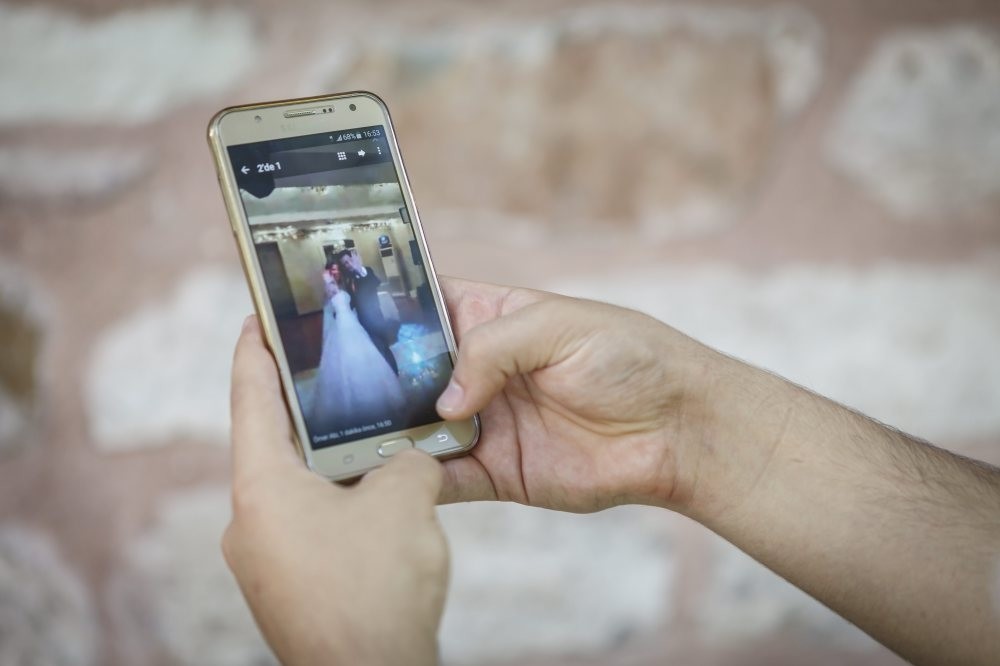 We met the Gezen Adam team in Istanbul's Beşiktaş district. They all have their own memories. One of them is Tarık Şirin Ocak, 19. He started this job with the help of his brother. "When we run errands in the car business, bosses are surprised. They find it interesting when they learn what we do. Then, they think what we offer is very clever. Being a surrogate puts a lot of responsibility on one's shoulders. The person who sends you cannot find the time due to their work, but they trust you and send you," Ocak said. He thinks it is more fun to go to a wedding on someone else's behalf. He hasn't gone to pin jewelry yet. "If there is job, I attend weddings, engagements birthday parties, go shopping, purchase houses, send flowers. Because I love my job. When I wear that t-shirt and go outside, people stare at me. Being a surrogate is a cool job. The youth's new trend is being a surrogate."
Enes Öner began this job only eight months ago. He said, "One has to be a people-person and be creative for this job. Everybody is surprised anywhere I go wearing my uniform when I tell them I am here on behalf of someone else," Öner said. "To me, being a surrogate is adventurous. Thanks to this job, I meet different people, make new friends." Enes says he has been a surrogate for people in different cities from Ankara to Konya and from İzmir to Bursa. "When I go shopping for electronic devices for people who live in other cities and couldn't find the time, I give close attention to it as if it were my own. For example, a friend from Konya liked a printer online. He sent me to check it out. I approved and sent it via cargo," Öner says. He also serves as an expert on cars. From the car's engine test to its transmission, to its tires, windows, interior and exterior condition, he photographs everything and sends them to the car's future owner. Lastly, he gives his own opinion about the car. "If the car is being road-tested, I send the videos I have taken. I deliver the dealer's remarks about the car over 3G. He just sits and watches everything, even asking questions. We even went and took a look at a car parked in front of an apartment. We researched the seller's information," Öner said.
Ömer Şirin Ocak said he does this job for fun not for money. To him, it is adventurous to buy clothes, look for souvenirs, buy flowers and electronics on behalf of others. He thinks being a surrogate is a job of the future. "I have worked on behalf of other people from different parts of Turkey from Diyarbakır to Kars, from Siirt to Batman, from İzmir to Konya and from Antalya to Trabzon. As people cannot find the time to go to other cities due to their work schedules, the idea of sending someone else instead is more reasonable," Ocak said, sharing a wedding memory of his, one of his many experiences from buying cars to looking for apartments. "Someone who could not make it to his friend's wedding in Istanbul because he was in Manisa, called us. It was the wedding of a family from Malatya. Everybody welcomed us. We even led the halay dance. We stole the part from the bride and groom, so to speak." He laughed and said they shared each moment with each other over 3G or Periscope. "While giving the jewelry, we put the bride and groom in touch with the surrogate's client via 3G. When we give the jewelry on behalf of a person, the bride and groom are surprised and pleased to have a different memory from their wedding," Ocak said, stressing that they become the center of attention wherever they go. Regarding the attendance of funeral services, Ocak said, "If we are with them on their happy days, we'll be there on the sad ones."