For the avid photographer, bringing a camera on every trip is indispensable and each journey is a chance to capture the perfect still image of a city. To combine your vacation with a creative experience, photography tours offered by expert photographers allow you to master the skills of photography while discovering the best parts of a city. In Istanbul, photography tours are available at different locations around the city where you will learn the true art of sightseeing. Tour groups are small, ensuring that large crowds do not come between you and your viewfinder and professional guides select the best locations for optimal shots offering tips on how to take the best photos. Here are three options for photography lovers to improve their skills while enjoying a friendly tour.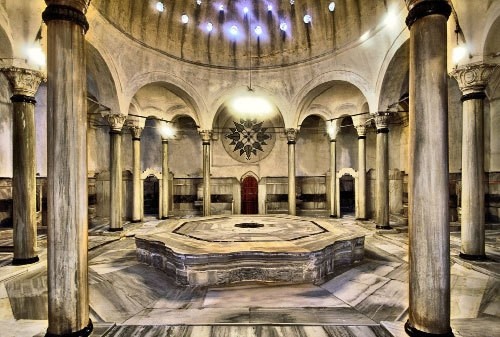 Cağaloğlu Bath
Street photography walk
Providing specific theme-based tours catered to various interests, the Istanbul Tour Studio organizes photography walk tours under the guidance of an expert photographer who is also a local Istanbulite. Amateur photographers can hone their skills while capturing some of the city's most vibrant neighborhoods in beautiful images while more experienced or professional photographers can take a street walk and come out with productive work for their portfolios. For amateur photographers, all you need is your camera and a quick introductory session before strolling up and down Istanbul streets.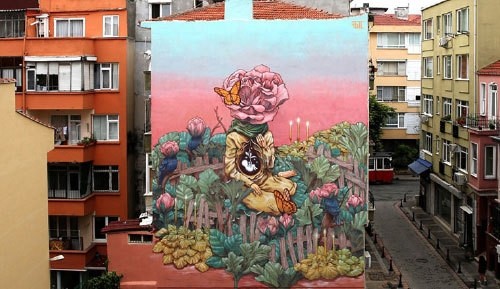 Kadıköy
The street walk tour begins on the city's main artery in the district of Taksim on İstiklal Avenue. Photographs taken along this long pedestrian-filled road reflect the city's architectural beauties ranging from Art Nouveau to Neo-Classical style as well as historic passages, consulate buildings and art galleries. The tour then continues by exploring the city's best murals and graffiti which can be found on the back streets of İstiklal Avenue, followed by visits to antique stores where you can capture vintage images and interior designer-inspired homes where you can capture sleek, contemporary photographs. Of course, a tour around Istanbul would not be complete without a few photographs with Istanbul's street cats. At the end of the day you will capture some of the funniest photos of cats popping up along your tour as the guide takes you through the neighborhood of Cihangir, a quiet area near Taksim which has the city's highest feline population. The tour will end with an optional sunset shot at the Galata Tower where you will be mesmerized by a 360-degree view of Istanbul. To capture the perfect shot from the tower, make sure you bring a small tripod.
PHOTO TOURS WITH EXPATS
Having made a name for himself with several exhibitions and photo festivals held in Europe, self-taught and independent photographer Arjen Zwart, also an Istanbul resident, has explored famous cities and streets for more than a decade and shares his experience in his specialized, private photo tours. During the "Istanbul Backstreet Photography Tour," participants capture creative compositions while improving their skills. Available for all skill levels and with digital camera, the tour contrasts heritage and tradition against Istanbul's modern scene. With a maximum of 12 participants, the tour allows participants to get onsite feedback on photographic techniques. At the end of the day, all photographers edit and discuss the recently taken photos and the theoretical and practical aspects of street photography are outlined and discussed with several slideshow presentations.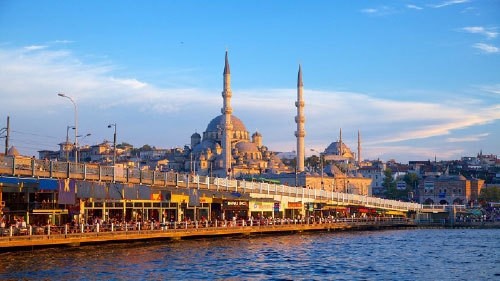 Galata Bridge
Zwart and photographer Marcel Kollen will hold a photography tour in Istanbul soon, scheduled to take place from Sept. 26-30. The workshop is limited to 12 people and the photo tour generally starts at 10:30 a.m. and ends at 4:30 p.m.
Capturing the city's historic spots
Another photo tour opportunity in Istanbul takes you to the city's most historic part, starting from the Sultanahmet Hippodrome. With highly skilled photographer Enis Yücel, Istanbul Photo Tour is a nearly five-hour walk during which any amateur photographer can learn how to control the camera, understand the basics of exposure, metering and histogram, choose the right lens for the right setting and refine vision and timing for the best shots. After a basic briefing session, you will hit the road along the old "Divanyolu" (Imperial Road) and head to the Grand Bazaar. Before losing yourself in the bazaar's shops and streets, you can take a break at the historic Çorlulu Ali Pasha Madrasa in Çemberlitaş, where the Column of Constantine is situated. The madrasa that serves as an authentic hookah cafe was a dervish lounge. The tour continues through the Süleymaniye district and "Mercan Yokuşu" (the Coral Hill) where tour members can experience daily life and have a chat with local residents and shop owners. The tour program is offered to eight people at a time and accepts photographers from beginner to advanced level.