To what extent can a literary creation influence your travel destination? Your favorite author's birthplace, burial site or the setting of your favorite literary masterpiece may be enough to inspire your next trip. We know how many visitors flock to Shakespeare's iconic Globe Theater on Bankside or Thomas Hardy's cottage in Dorset each year. If we go with more recent examples, J.K. Rowling's Harry Potter, a mass-market cultural phenomenon, or Dan Brown's Robert Langdon series would be adequate to understand how literary tourism works proficiently and how places appeal to visitors through emotional values which they attach to them. Literary places allow the reader to walk with the author and find the secrets of his imagination, even to a certain extent. When Dan Brown's thriller fiction series went like a bomb, literary tours starting from Cafe Marley in Paris and continue with Louvre Museum and the Church of Saint-Sulpice became an instant hit. Even the hotel bookings in Rome got higher after the series' second book "Angels and Demons" was released.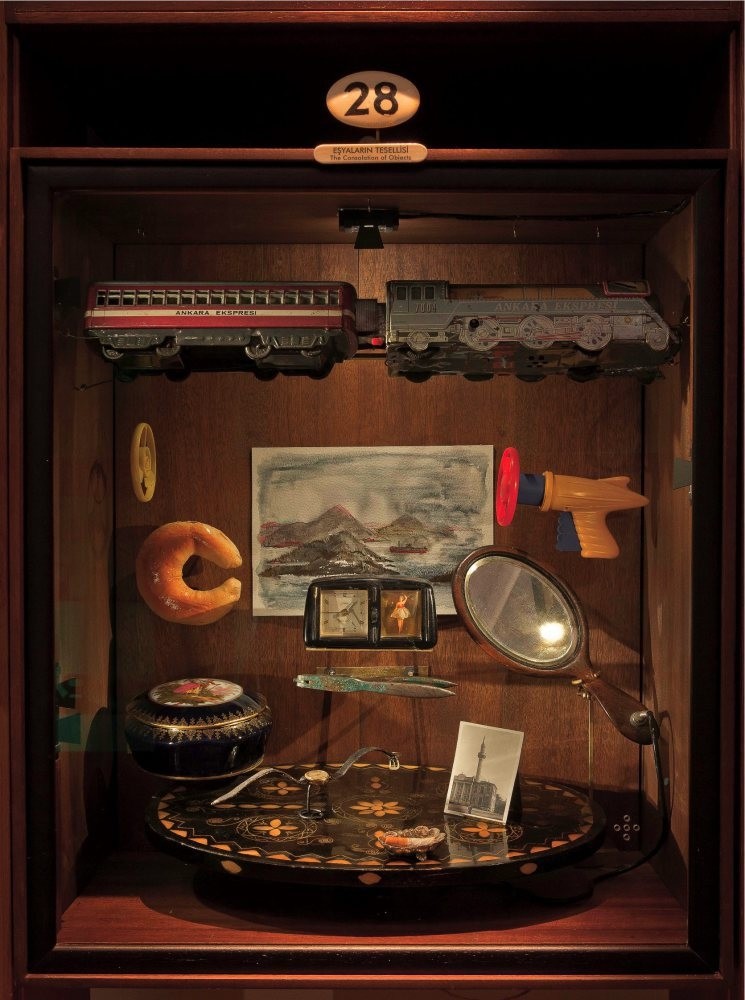 In Turkey, the homes-turned-museums of prominent modern authors and poet's range from novelist Orhan Kemal's home in Istanbul and short storyteller Sait Faik Abasıyanık's home on the small, picturesque island of Burgazada off the coast of the Marmara Sea. But, among all of these, there is one museum that has become an international name: "Masumiyet Müzesi" (The Museum of Innocence). Inspired by the novel of the same name by Nobel Laureate Orhan Pamuk published in 2008, the museum was set up in the spring of 2012.
The day I set out to pay a visit to the museum, nestled within Istanbul's antique and vintage store haven on Dalgıç Street in Beyoğlu's Çukurcuma neighborhood, I hit the road from Karaköy and was unable to pay attention to the cobblestone streets I walked along, as my high heels were already hurting my ankles. The claret-red, three-storey house seemed to be so small that it didn't seem suitable to function as a museum, but after I began to gaze around the everyday items that were meticulously arranged in glass cabinets on each floor, I kept on saying "This looks like my home." In that moment, I got acquainted with the house with wooden stair cases and was taken back to memories of my own childhood, even though the novel's protagonists - Füsun and Kemal Bey - would be much older than me, if they were real.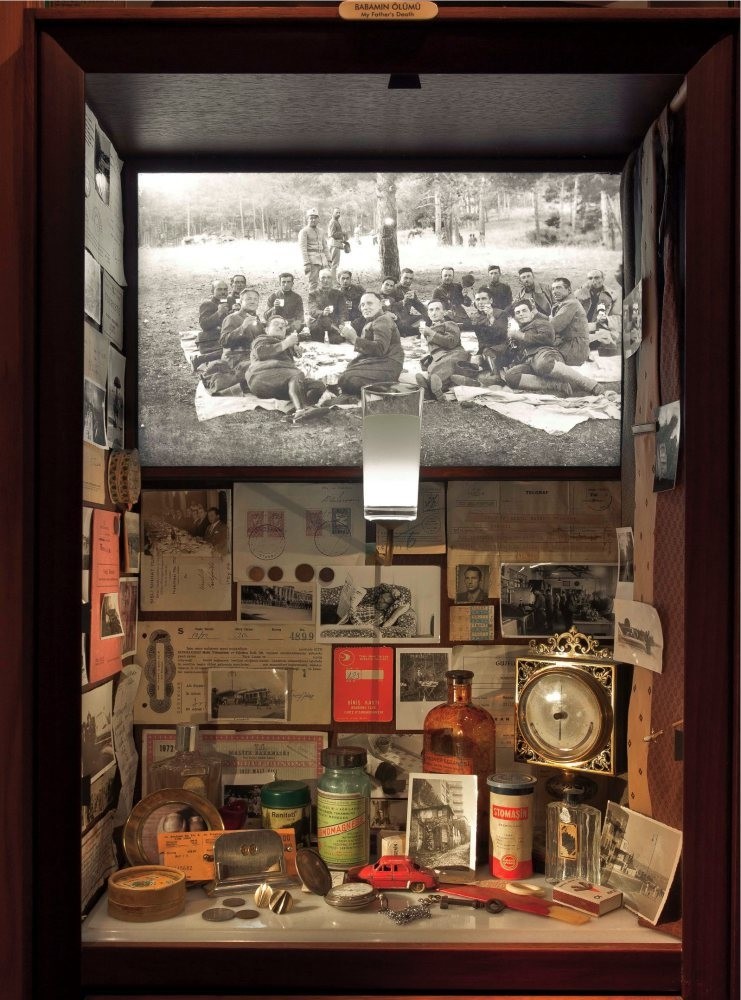 As known by readers of "The Museum of Innocence," both the novel, which was translated in English by Pamuk's long-time collaborator Maureen Freely, and the museum itself, display the wealthy socialite Kemal Bey's infatuation with his distant cousin and young shop girl named Füsun.
Their love story does not have a happy ending, however, as Kemal gets engaged to the wealthy Sibel in a fancy party at a Hilton Hotel and Füsun eventually marries another man. But Kemal's obsessive love for Füsun leads him to begin collecting any and every object he can find that is related to her -- whether a perfume bottle or thousands of cigarette butts (4,213 in total), which now welcome visitors in an installation on display at the museum's entrance. The novel, set between 1974 and the early 2000s, describes the city of Istanbul with vivid narrations of Füsun and Kemal's memories and flashbacks.
From the 1970s to the 1980s, the house-turned-museum was the home of young Füsun where she lived with her parents. Kemal would faithfully visit her every evening at the house, where he would discreetly take items of Füsun's such as floral dresses, swimwear, household trinkets, old newspaper clippings, the bottles of an old Turkish soda, which Füsun's lips had touched, and old photos in various sizes. The mementos on display at the museum tell the story of daily life in Istanbul with rising modernity. With over a thousand objects on exhibit, the museum is all about what the characters' used, wore, heard, saw, smelled, collected and dreamed of.
So, how can a successful connection be conceived between visitors and the museum which reflects an author's own work? "Literary tourism promotes an interactive relationship between readers, authors, and places as well as contributing to the popularization of high culture and, in a sense, the aestheticization of everyday life," according to a study by Rosalba Gentile and Lorraine Brown of Bournemouth University.
For the Museum of Innocence, it is not entirely necessary to read the book before visiting the museum; although those who have read the book know that there is a single Admission ticket included on a page of the novel which further entices readers' curiosity. All 83 chapters are displayed at the house, more or less touching the lives of those who visit, as we can all relate to these everyday objects to which we also attribute some meaning: a salt shaker, chewing gum, a single pearl earring and a hair pin that young Füsun used to put in her beautiful hair. Although what has been told is purely fictional, the wooden house makes the novel come alive.
Having received the European Museum of the Year Award (EMYA) in 2014 by the European Museum Forum, The Museum of Innocence was the outcome of a very long project, as Pamuk designed the novel and museum together. On the third floor, also a penthouse, a glass case displays all notebooks featuring the author's handwritten drafts and right behind it, there is Kemal's bed where he shared his sorrowful story to Pamuk with an inscription telling of his death in April 2007. "Let everyone know, I lived a very happy life," written on the wall facing Kemal's old-fashioned bed. Maybe this is why the museum has made a name for itself - succeeding in creating a real world from a fictional one, a tangible one that readers want to see like any other destination they may flock to for a purpose.