While Turkey is still patching up the wounds of a sour summer filled with worries and fears due to the terror threat and a foiled coup attempt, city-dwellers in the most crammed city in the country Istanbul are picking up where they left off as crowds fill up the city's hot spots and get back in the swing of things to have some fun.
Having been an attractive tourist hub for decades, Istanbul straddles two continents in its unique geographic location which epitomizes the diversity of culture of the city.
The dense, multicultural population here adds buoyancy to this lively city and assures us that Istanbul is definitely no suitable place for a hermit. Still, the city is the perfect spot for those who are addicted to fervor; the go-getters and the social butterflies who like to bounce from place to place enjoying the hustle and bustle.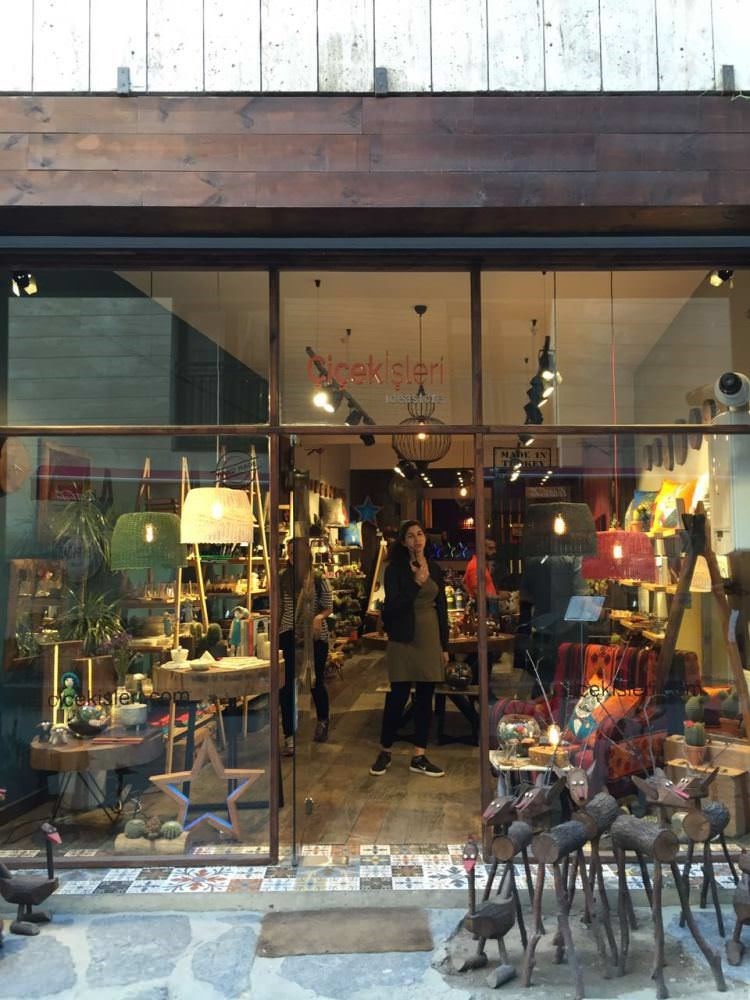 Çiçek İşleri, a shop in Karaköy.
In a city filled with such vibrant dynamics, it can be difficult to keep up with the changes and one can never know what will be the next popular hub for entertainment. An affluent neighborhood that boasts sleek patrons can abruptly fall from grace in Istanbul, without us knowing why, and a trendy, edgier neighborhood what was once perceived as a slum often avoided by high-profile commuters even passing by, can turn into the epicenter of the city. And that, for sure, is thanks to the process of gentrification that has been underway in Istanbul for some time.
Karaköy, near the Golden Horn, is the latest in this sequence of neighborhoods that have undergone massive transformations both socially and culturally. The neighborhood has been haunted by city-dwellers from diverse segments of the society ever since the development project was launched. The district woos tourists as well, who are intrigued by its quaint cafes, tight-knit streets, galleries, historical sites and most importantly, dynamic venues. Now that Karaköy has left the old days of being the local oddball behind, the neighborhood sees throngs of people flock there, enjoying a range of activities from the early hours of the day to late at night, without having to change locations.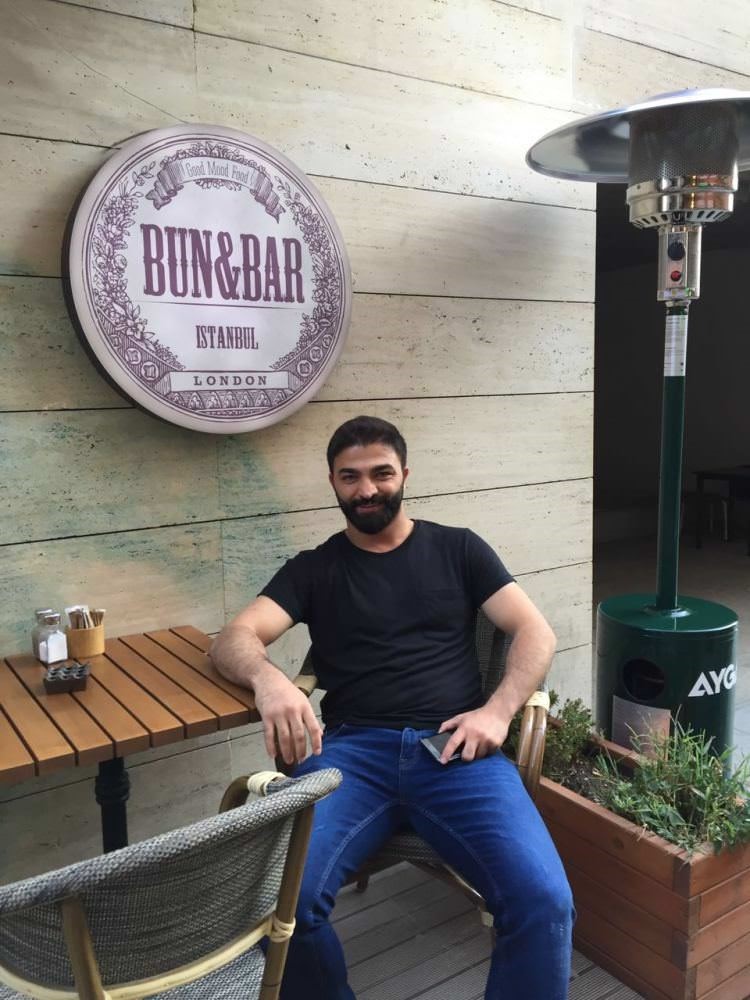 İlhan Arslan, the owner of the pub-restaurant Bun&Bar.
"Once you begin ambling through the nostalgic streets, pass by the quirky shops, historical row-houses and cafes, you want to stick around for hours and do not want to leave," says 30-year-old Selenge Karataş, adding that Karaköy is her favorite hangout in the city. Her friend, Zeynep Kıraç, an architect, says what she likes most about Karaköy is "the streetside seating, where you can chat with friends while having a decent meal and music is wafting out of bars and cafes the entire night."
Tourists are no less attracted to the neighborhood that boasts a whopping number of visitors annually. According to the annual MasterCard Global Destinations Cities Index released last year, there were more than 12 million projected visitors in 2015, a number that ranked İstanbul as the fifth most visited city in the world. Compared to the previous year, 2014, the index showed a massive growth --at 11.4 percent-- which boosted the city to number five in ranking, up from seventh.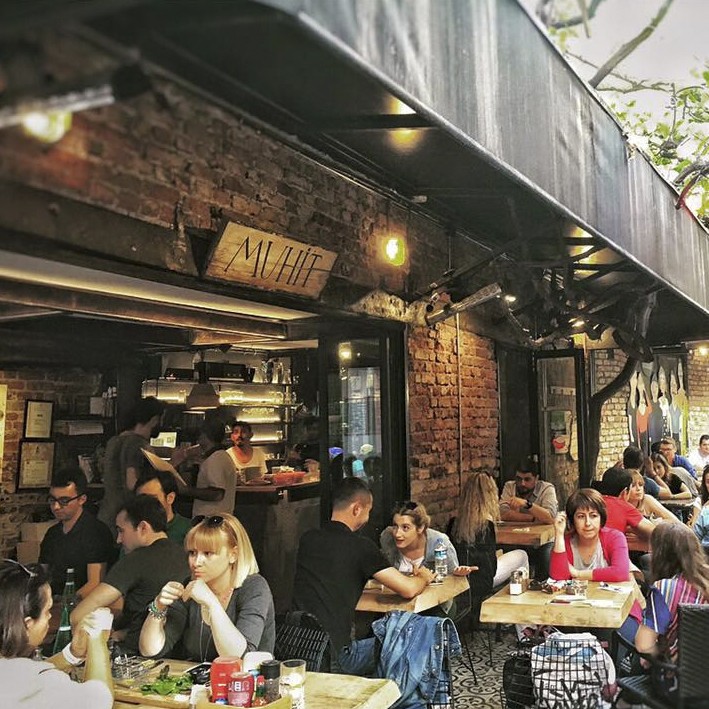 Muhit, a popular cafe in Karaköy.
But Istanbul has seen some bitter days this summer - days which have marred the pleasant picture a tad bit. The terror threat which peaked with the airport explosion occurring in late June and a foiled coup attempt in mid-July that brought the country on the verge of a catastrophe have cast a shadow over the city's tourism industry in the last couple of months.
Istanbul's main transportation hub, Atatürk Airport, was hit by a devastating gun assault and suicide bomb attack that killed more than 44 people on June 28. That incident which had an adverse impact on the city's tourism was followed by a thwarted coup attempt that took place on July 15. Although the government adopted stringent measures to impede any more dangers, a large chunk of tourists canceled their trips to Istanbul which ultimately lacerated the tourism industry over the course of summer.
From afar, the picture might seem bleak thanks to reports by the West denouncing the city blatantly as "unsafe" but for locals of Istanbul, it did not take long to pick up the pieces and go back to daily routine.
Merve Ejder, 31, who works as an English teacher says that despite "experiencing the most terrifying day of her life" on July 15, she quickly resumed her daily activities soon thereafter. She says reassurances made by the government that a second coup attempt was not possible helped tremendously to dispel her fears. As for the terrorism Turkey grapples with daily, she believes that "nowhere in the world is safe" unless Daish and other terrorist organizations are uprooted.
"I don't understand why tourists fear visiting Istanbul when it's obvious that Europe is facing an even more serious threat of terror. The West likes to depict an 'unsafe' Turkey, but to tell the truth, I would feel even more uneasy if I were in any other European country," Ejder says.
Nihan Toraman, who is in the textile business, says she refuses to let fear of terror overcome her and cripple her daily routine. She says she was in Taksim just one week after a suicide attack killed five people in March, as a sign of her refusal to retreat from public spaces, as most warned.
"It might sound odd, but Turkish people can be irrationally fatalist at such situations and stems not from their brave nature but rather from their refusal to cave into fears that might obstruct their daily lives. "If you're meant to die, death will find you wherever you are." That's what we keep telling ourselves to muster up courage when we feel fear of death. It is nothing more than refusing to bow down to our fears, in our own and unusual way."
Despite the recent setbacks in tourism, fun life in Istanbul continues apace, with most key locations of entertainment filling up with city-dwellers. Karaköy, in that sense, remain a hot spot for locals to socialize.
İlhan Arslan, who owns a pub-restaurant in Karaköy called Bun&Bar, says, "The people of Istanbul do not seem to be out of their good spirits." As someone who spent his life in London where he operated another restaurant under the same name, Arslan says after he caught wind of the rising trend of Karaköy, he decided to open up "his place" hoping to cash in on the trend. So, he did just that, renting a place for his trendy restaurant which is located at the heart of Karaköy. The venue which boasts its cocktails and burgers closes at 2:00 a.m. and fills up towards the nighttime with weekends particularly busy as guests spill out of their homes, chatting and drinking while the music pervades the streets.
"I saw the potential here. Karaköy is undergoing constant development. There are new hotels under construction. Also, the Project of Galata Port will allow the neighborhood to boom. Yes, there has been a slight decline on the arrival of tourists this summer but I believe once they notice there is no real danger here, or at least nothing more than there is in Europe currently, they will continue flocking here."
Arslan added that the locals of Istanbul "have not been affected by all these [recent events]" adding that "the Turkish people love socializing and entertainment and trivial fears can't stop that."Many believe the rise of Karaköy began after a popular neighborhood in Istanbul's Beyoğlu borough, Asmalımescit lost its popularity, which was at its peak in 2010 before the municipality decided to remove the tables that were put outside the cafes on the streets. The congestion was cited as reason for the regulation, and that is what is believed to have ended the good days of Asmalımescit.
Faruk Kaya, the owner of Köşkeroğlu kebap restaurant, the first thing that strikes you after you leave the biggest parking lot of Karaköy, says that his restaurant which has been in process for more than 30 years, says after Asmalımescit went out of date, there has been an incredible interest toward Karaköy.
"The decline in the number of tourists arriving in Istanbul has made little impact on our business here but it's no big issue for me, as my place is even filled during the day with locals. There are those coming from further parts of the city solely for the taste of this eatery," says Kaya.
As Kaya says; restaurants, pubs, cafes and night clubs are safe from the crisis as they continue to have local clients but this summer's decreasing number of tourists has hurt business in the small, eclectic shops which abound in the neighborhood. These shops sell eccentric items designed mostly for the taste of a tourist, and were once in very much demand before the latest incidents slowed down tourism in the city.
Cihan Eyvel, who works in one of such shops named "Çiçek İşleri" says "with less tourists there is less business." However, generally speaking, he adds: "After these instances people have not cut down on their expenses but has changed what they 'invest in.' Buying our stuff might have become luxury for them but they are spending more on entertainment sector to cheer up and be in a better mood.