Murat Asilcan and Sinem Asilcan are the couple behind the angelic idea of The Hobbit House. Opening their little shop about seven months ago to help people in need at zero cost, the couple has grown to be a part of Balat's neighborhood and culture. Since it opened, The Hobbit House has given away thousands of pieces of second-hand clothing, fairy tale books, school supplies and toys to children in need. Donations are made from people all around Istanbul and once a week the couple drives around to visit their nine other sharing wardrobes in different districts and drop off second-hand goods for people in need. Their current motto, "Share and be Freed" tries to enforce the idea of not throwing anything away, instead donating, so that it may be reused by those in need. How did such a simple idea touch the lives of so many? Murat Asilcan puts it: "There is hope in the future but we are tired of waiting for other people to recognize this so we took initiative. We went around Istanbul looking at other organizations and we saw that they were void of emotions and took a really pragmatic approach to donating and helping. This made us upset so we decided to create a project, which could pass on the vital emotion that comes with sharing. Donating should not be done by sending money to a bank account, as this kills all the joy of helping those in need. Here people can come and dress the children themselves and be filled with emotions of seeing their good deeds help others."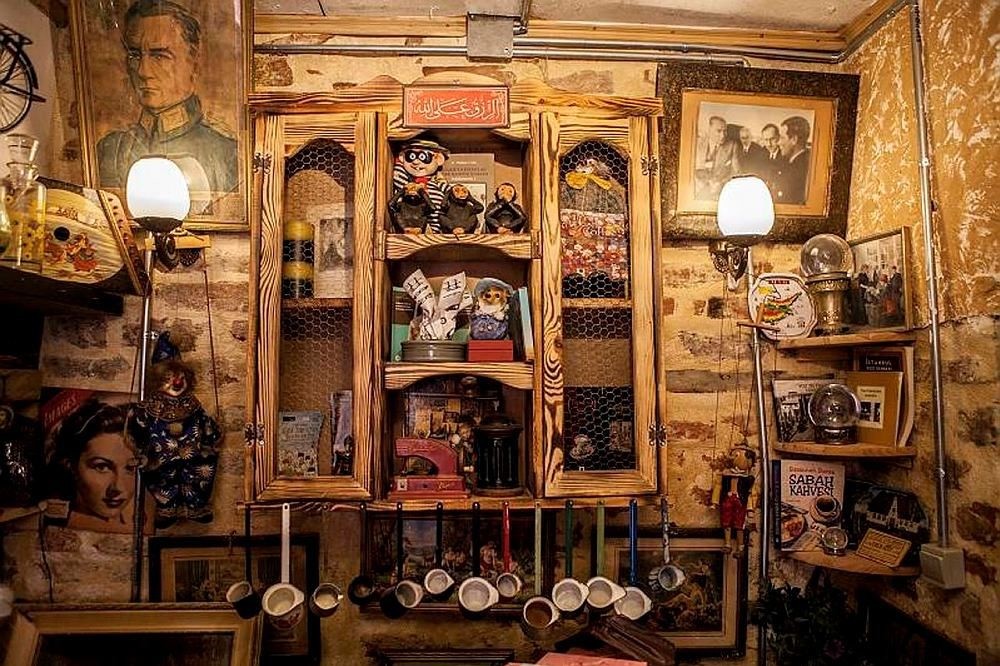 THE HOBBIT HOUSE IS ALWAYS BUSY
Because the two spend almost all of their time at the shop, we were curious as to what a normal day entails for this couple. Asilcan described an ordinary day as such: "We wake up and come to the shop. We have a volunteer who comes either before or at the same time as us every day who helps us open the shop. Together, we get things in order and open the kitchen. With the help of neighbors and other willing citizens, we clean the street and the inside of the shop. It's not just the two of us who handle everything, it's a group effort which we are very thankful for. At 3 p.m. we close the shop to drive around and visit other sharing wardrobes. We usually face very intense and busy days but it's all worth it."
'Emotions can also be recycled'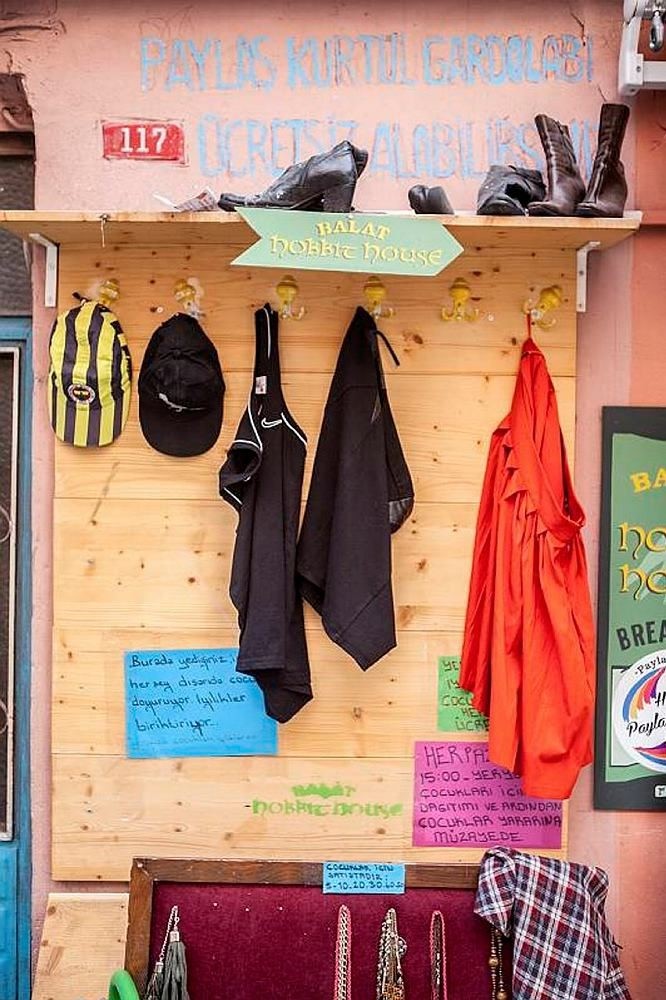 During our chat with the couple, they talked about how along with recycling and reusing second-hand clothing, emotions can also be recycled.
"We always tell to people not to buy anything new but to reuse what they already own. The donations we receive make everyone happy as the donors are looking to get rid of unwanted things and people in need are looking for help. Nowadays, making donations to big companies leave donors with a question mark as to whether or not their donations have reached the right people. At The Hobbit House this is different. When donating you receive so much more than you what you give. You get to see what a big impact you have made for a child who wanted a set of colored pencils or notebooks for school. The joy on the children's faces is priceless so we want donors to come and experience this emotion. The Hobbit House gives life to those emotions which you thought you never had in you and brings about empathy. You start to share and recycle those positive emotions, which is our ultimate goal."
All-natural breakfast
While visiting The Hobbit House make sure to try the all-natural breakfast menu and the homemade "Immortality Soup." The second and third floors of the small building consist of a small kitchen and seating areas where you are welcome to have breakfast. Murat and Sinem try not to use packaged and processed foods, keeping in mind that the ecosystem is a crucial part of recycling, so everything on their menu is all natural and homemade. Calling their visitors and donors 'guests' and not 'customers' is important for the couple and the atmosphere of sharing they are trying to promote.
Workshops for children
Every Sunday, The Asilcan family organizes workshops for the children in the neighborhood. The children play games outside with volunteers who put on plays, read stories and most importantly listen to the children's dreams of the future. The workshops also provide food for the children. Traditional fried dough known as "pişi" is served, and many other varieties of traditional Turkish food are supplied by fellow neighbors. The children are encouraged to pick out books and toys from the store and take them home. Children in need of clothing or school supplies are given what they need and sent home with big smiles on their faces: "Children should not be remembered from holiday to holiday, they should be remembered 365 days a year. This thought is the basis for our project," states Murat Asilcan. Trying to create a place where everyone can feel at home is what the couple is aiming to do. Sinem and Murat Asilcan have also put out water and snacks for people passing by. They have even thought about the street animals of Balat, putting out food and water for the stray animals as well.