Are you tired of the rush, noise and crowds of Istanbul and looking for a sanctuary? Kuzguncuk might just be the right kind of refuge for you - an authentic Istanbul neighborhood that has withstood urbanization and preserved its neighborly feel with mosques, synagogues and churches side by side. Whether you want to enjoy delicious seafood with amazing views of the Bosporus or a quiet Sunday seaside brunch among Ottoman wooden houses, you should definitely give this cosy "old Istanbul" neighborhood a chance.
If you use the road from Nakkaştepe, as you get closer to the Bosporus you will see the architecture change as you come to roads shaded by plane trees, lined with bay-windowed wooden houses and mini-mansions painted all the colors of the rainbow, connected by very steep slopes and stairs. The setting of various Turkish series and books, home of artists, authors and celebrities, every street in Kuzguncuk will take you back in history, giving you the warm feeling of a close community.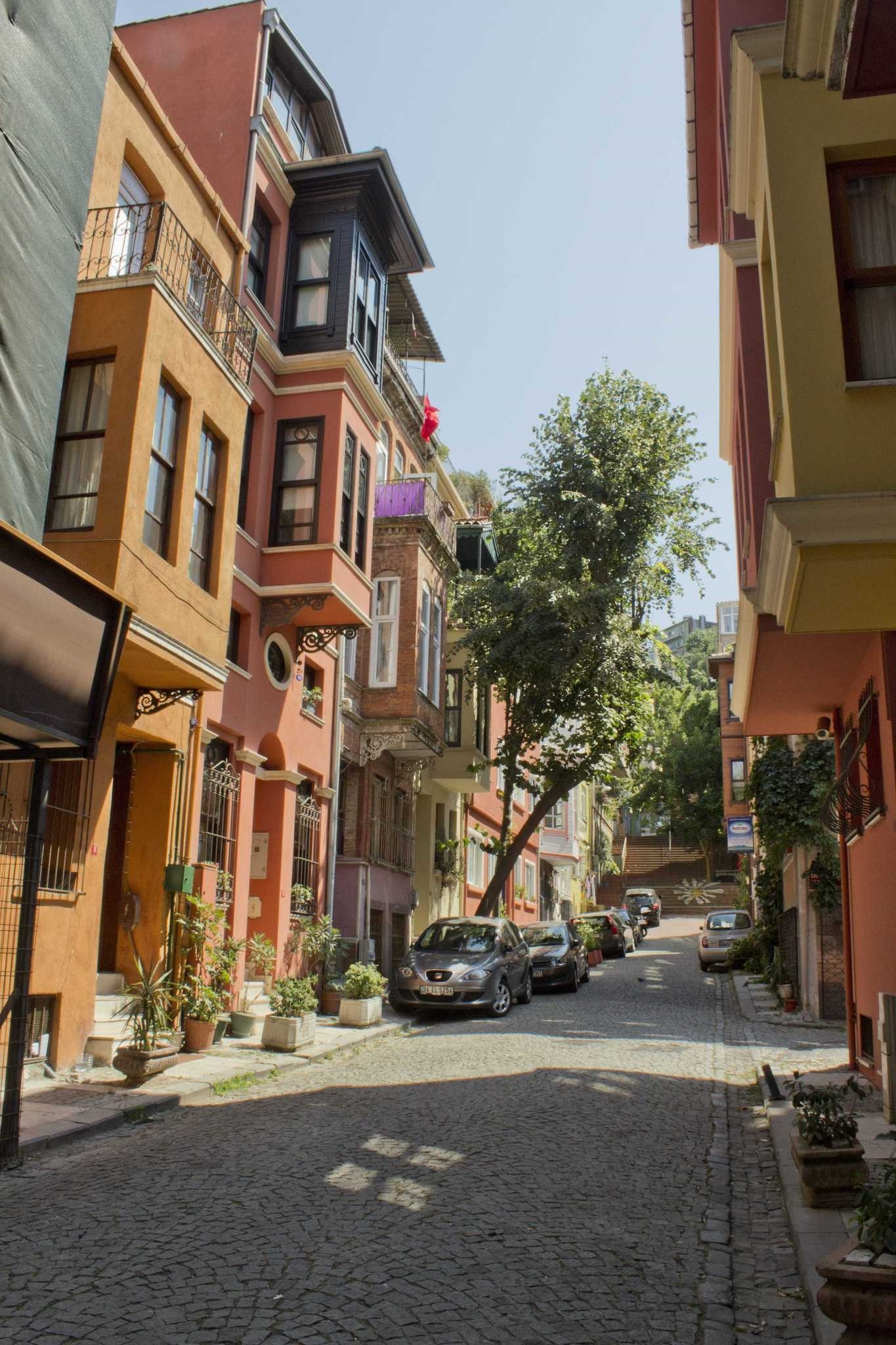 Previously called Khrysokeramos (Hrisokeramos), meaning "Golden Tiles," and located in Üsküdar on the Asian side of Istanbul, Kuzguncuk is relatively isolated from busier parts of the city as it is surrounded by cemeteries, military areas and reserves. Meaning"little raven" in English, there are a number of theories about the origins of the name including: a church built with a roof of gilded tiles during the Byzantine times; corruption of its previous name "Kozinitza;" or a derivation of "Kuzgun Baba," a holy man that settled in the area during the time of Sultan Mehmet II.
Former Jewish village
The first Jewish settlement area on the Asian side of Istanbul, for centuries Kuzguncuk was a Jewish village. Jews expelled from Spain and Portugal settled in the neighborhood around the 16th century. They considered it the "last stop before the Holy Land," so living and being buried there was some consolation to those who could not make it to the promised land. The region also attracted Armenians in the 18th century, becoming home to Istanbul's minority communities and a cosmopolitan neighborhood hosting residents from various backgrounds.
You can hear the bells of a church, the call to prayer from a mosque or prayers from synagogues while you wander around the cobbled streets filled with little cafes, shops, restaurants, secondhand booksellers and antique shops. You will feel rejuvenated after a day of walking around and tasting local treats, whether at half-century-old famous restaurants or newer cafes and restaurants offering homemade delicacies.
Most of the houses have been properly restored to preserve the typical architectural style. As local food and markets are favored, you will not come across any shopping malls or large supermarkets. You will see buildings of at most three stories, with neighbors chatting to each other, children running around, little tea houses and cafes where locals meet, chat or read their daily newspapers for hours.
Cobblestone streets
Built on a valley, Kuzguncuk has narrow, winding cobblestone streets; green meets blue among small single-story houses painted in various colors with flourishing flower gardens, grand historical mansions, mosques, churches and synagogues. It was the set of the legendary TV comedy series "Perihan Abla" in the mid-1990s, then "Ekmek Teknesi," "Hayat Bilgisi" and "Hatırla Sevgili." Buket Uzuner's famous book "Kumral Ada-Mavi Tuna" was also set in Kuzguncuk. The famous Turkish poet Can Yücel, Oktay Fırat, author Rıfat Ilgaz, actor Uğur Yücel and actress Hülya Koçyiğit are just some of the names that have chosen this cute, cozy neighborhood as their home.
Locations for a taste of history
If you want to stroll and take photos of the historical wooden houses, we recommend Üryanizade Street.
The Kuzguncuk Beth Yaakov Synagogue, built in the 19th century and containing paintings inspired by Tewrat, is famous for hostingİftar (fast-breaking) dinners for 250 during Ramadan and is one of the favorite tourist attractions of the neighborhood.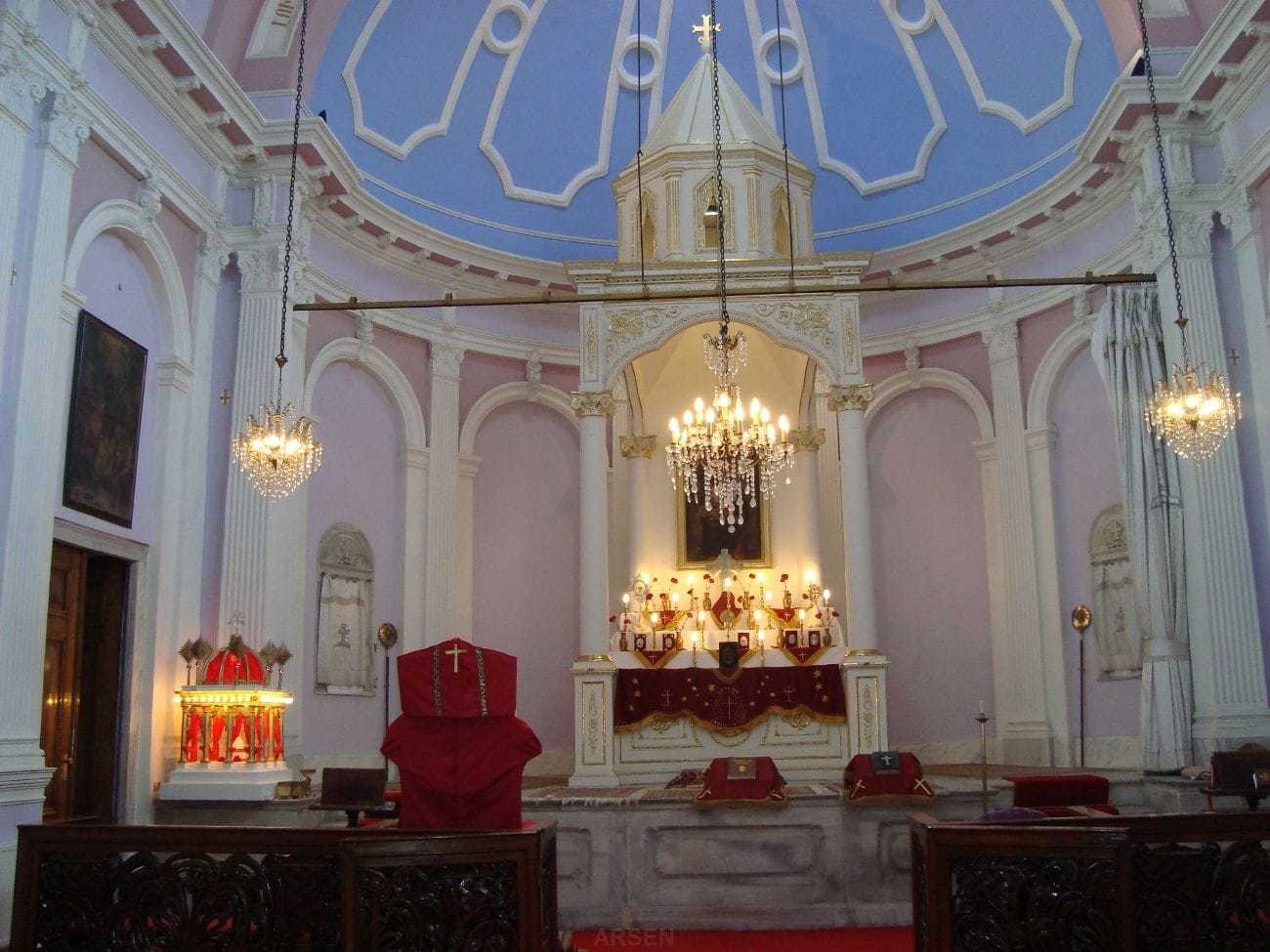 Other historical attractions are Bet Nissim Synagogue, Surp Krikor Lusavoric(Saint Gregory the Illuminator) Church, Ayios Panteleimon (Saint Pantaleon) Greek Orthodox Church, the Armenian Church and Ayios Ioannis (Saint John) Greek Orthodox Sanctuary, just to name a few. The Üryanizade Mosque was built by Üryanizade Ahmet Esad Efendi, who was a Shaykh-al-Islam during the reign of Abdülhamid II and lies on the shores of the Bosporus, fitting the scenery with its wooden structure and original minaret.
Cemil Molla Mansion, located right above Üryanizade Mosque, was built by Cemil Molla, the grandson of Üryanizade Ahmet Esad Efendi. With 16 rooms all with sea views, it was the first mansion in Istanbul with a telephone and radiator installations.
Green square by the sea
Kuzguncuk is famous for its plane trees, and as you make your way down to Paşalimanı Avenue at the end of İcadiye Street, you will come across this green square, surrounded by plane trees, right by the sea - a common structure found in almost all old neighborhoods of Istanbul. You can enjoy pastries from the old bakery, a glass of tea, or on hot days, an ice cream from Dilim Pastry Shop on the corner.
Eateries to try
Ekmek Teknesi
: Bakery and coffee shop (used in the namesake TV series) for a bit of nostalgia.
Pita Kuzguncuk:
Opened by three women around seven years ago, as the name suggests offers pita breads with melted cheese or Turkish sausage, pastrami, roasted meat, et cetera. If you are interested in organic food, this is a must-visit, as everything used in the kitchen comes directly from producers: butter and meat from Rize, cheese from Kars, olive oil from Gökçeada.
Kuzguncuk Balıkçısı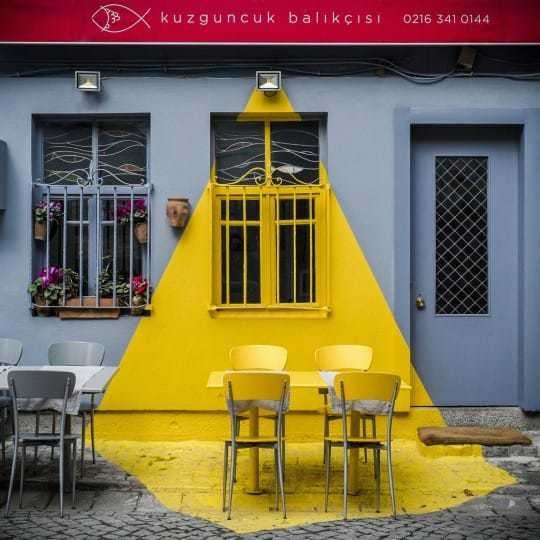 A small but pretty store that is much bigger inside than it looks outside, with checkered red table cloths, flowers and a fireplace warming up the atmosphere. All the food is fresh, with rare menu offerings such as paella with seafood.
İsmet Baba Restaurant:
Located by the shore with great views and delicious dishes, this is another good place for seafood. Founded in 1951 as a coffee shop, it is also famous for its pastries; an uncommon dish at a fish restaurant but don't judge before you try!