Medical tourism is a thriving sector in Turkey. Erşah Aksa, 37, has worked as an emergency care nurse practitioner for years, participating in rescue operations for wounded soldiers during the Libyan civil war that started in 2014. She later came up with the idea of running her own medical assistance company, Orion Assistance, in 2011. As the youngest medical assistance company in Turkey, the company assists foreigners visiting Turkey regarding health issues or in the case of an accident, providing healthcare to patients until they make a full recovery.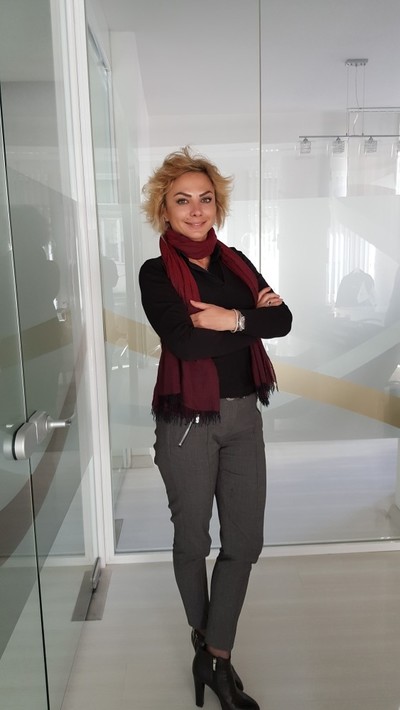 Erşah Aksa
Saving the lives of thousands, not only in Turkey but in different countries around the world, the company follows-up with patients regarding their medical statuses in Iran, Iraq, the Balkans and North African countries. Two years later in 2013, Aksa established her own private ambulance company "City Ambulance." This company is responsible for providing emergency trauma care to members of various organizations as well as nutritional and dietary support to soccer teams like Galatasaray and Fenerbahçe. The team is responsible for everything to satisfy the patient's needs from transportation to following-up and auditing the treatment's quality and incurred expenses. The patient can be transported to his home country following the treatment, if necessary.
Having studied nursing, she has actively taken part in first aid and rescue teams both on the ground and in helicopter ambulances. She was even taken hostage while providing first aid to inmates during a prison revolt and saved the life of a young woman exposed to violence by taking her to the hospital at the last minute. Whether on the ground or in the air, Aksa has intervened in dozens of suicides, murders, work related and traffic accidents. She has also worked as part of the team in the helicopter ambulance that waited near President Recep Tayyip Erdoğan's home after he underwent an operation. War and conflicts have led to some of the world's biggest humanitarian crises, with civilians being killed and wounded every day. The health infrastructure is collapsing in many countries leading many physicians and medical staff to leave the country, making medical care more and more difficult to access. Aksa has also participated in many of the rescue operations that her company has undertaken so far. Indeed, her career is full of memorable rescue operations.
She recounted one of those operations, saying: "One day at midnight, we were asked to evacuate five individuals who had been wounded in the Libyan civil war from Libya to Turkey and to ensure their treatment here. The wounded patients were caught stranded in the middle of a military conflict. We had to move very fast and first rented a private plane before loading our entire medical equipment supply onto the aircraft, turning it into an intensive care unit. The plane immediately took off from Istanbul with an anesthesiologist, surgeon, paramedics and the general practitioner on board and later landed in Libya," she said.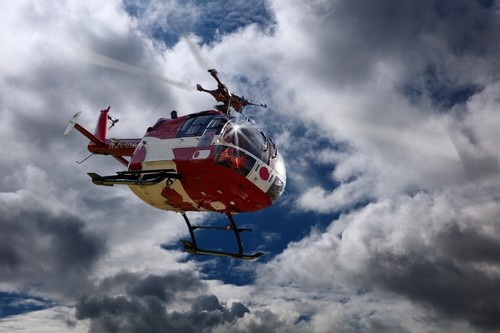 Recalling the most dramatic moments of her career, Aksa said the medical equipment they provide is much better than those at the hospital.
"The patients [in Libya] were lying on the ground and seriously wounded. There were bullets in the liver of one patient and a bullet in the head of another. We picked these patients up from Tripoli and landed at dawn in Istanbul, transferring the patients to local hospitals. We then followed up on their conditions with hospital staff. The patients underwent a number of surgeries and all except for one recovered and later returned to Libya."
The reason she chose to become a nurse practitioner in the emergency care unit also comes with another interesting story. Her mother went into premature labor before giving birth on Sept. 12, 1980, the day of a Turkish military coup. On the way to the hospital, the roads were all blocked and her parents could not find an ambulance. They got into a police car and Erşah was born at 7 months gestation en route to the local hospital. This dramatic story led her to become a medical professional. Since then, she has transferred many newborns via helicopter ambulance due to the lack of incubators in neo-natal intensive care units. Aksa said her company has big goals to achieve.
The team is doing its best to increase the quality of their services. They have an alarm center providing services 24/7 in Arabic, Persian, French, English, Turkish and many other languages. Orion Assistance has yielded the fruits of its success in a short time. Last year, it succeeded in becoming one of the three finalists in the Assistance Company of the Year awards given every year by the international travel insurance platform ITIJ.