Before you even begin to climb Mount Sipylus, the grandeur of the mountain is sure to captivate you. With a cloud over its summit, the mountain hides an array of secrets, dating back to the reign of Olympus. Located in what used to be the heartland of the Lydians and is now modern-day Manisa province in the Aegean region, Mount Sipylus is a favorite route for mountaineers and trekking enthusiasts, standing at a height of 1,517 meters. During winter time, the mountain is one of the few places that sees snowfall, bringing joy to the locals. However, it is in the springtime that the mountain reveals its unique, natural beauty. The mountain as a whole presents an area of dense forests and beautiful scenery, known especially for its wild tulips.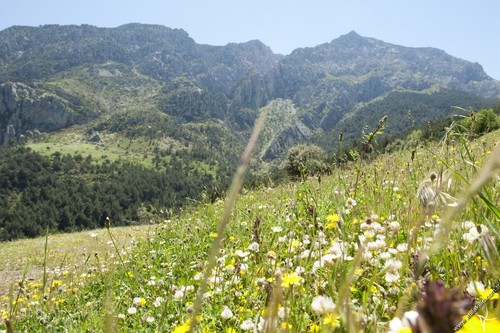 Mount Sipylus is located 23 kilometers from the center of Manisa and it is a frequent getaway spot for those who want to escape in nature even for a couple of days. Although it is a natural attraction for tourists, what makes Mount Sipylus different from other places in the region is its myths. The mountain is famous for a former resident Niobe, who lived in its foothills with her father the king, according to Greek mythology.

The tragic tale of Niobe begins when her father gives her hand to Amphion, king of Thebes. Niobe gives birth to 14 children, seven sons and seven daughters. During a ceremony held in the honor of the Greek gods, Niobe brags about having 14 children, despising Leto, the mother of Apollo and Artemis, for only having two. When the god of light and music, Apollo, and the virgin goddess of nature and hunting, Artemis, hear what Niobe said, they came down to Earth and killed all of her sons and daughters, leaving their bodies unburied for nine days. Hearing of the deaths of his offspring, Amphion commits suicide and, in the blink of an eye, Niobe loses her entire family. Devastated, Niobe runs to Mount Sipylus and prays to the gods to put an end to her misery. Zeus pities Niobe and turns her into a rock. However, even as a rock, Niobe continued to cry. Her endless tears poured forth as a stream from the rock and it seems to stand as a moving reminder of a mother's eternal mourning. To this day, according to the myth, Niobe is mourning for her children and people believe that her faint image can still be seen carved on a limestone rock cliff on Mount Sipylus, with the water that seeps out of the porous rocks being her ceaseless tears. You can still see this rock on Mount Sipylus today, which is called the "Weeping Rock." There is also a structure similar to an amphitheater next to the Weeping Rock where visitors write sad messages to Niobe.

During springtime, Mount Sipylus assumes a different identity despite the shadow of the sorrowful story of Niobe and her family. Mount Sipylus was declared a national park in 1969 and has been under protection ever since. Its national park status makes the mountain a haven for endemic plants and animals, as well. Rich in canyons and caves, the mountain is home to numerous tree species such as the calabrian pine, black pine, white birch, juniper, pine and oak. Daphne, berberis, rose hip and blueberry also grow on the high hills of the mountain. Among the numerous herbaceous plant species grown here, 20 of these plants are endemic and the area is also famous for its wild tulips. It is rumored that the tulips, which gave their name to an era during the Ottoman reign, were brought to Istanbul from Mount Sipylus. Within the borders of the national park, several mammalians such as roe deer, chevrotain, fox, badger, marten and squirrel as well as birds and reptiles live under protection.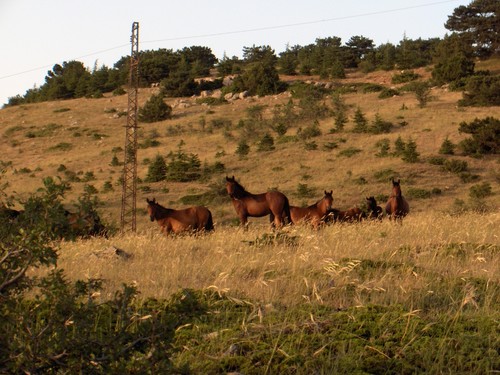 If you want to stay overnight on this beautiful mountain, you have a couple of options. There is an accommodation site managed by the Provincial Directorate of Environment and Forestry featuring more than 20 bungalows. If you want to spend your nights in these bungalows surrounded by untouched natural beauty, you need to book your place beforehand and get permission from the directorate. If you are more of a camping type, there is also a campsite on the mountain, where you can also find toilets, showers and a dish washing area. Unfortunately, there are no restaurants or cafes here, neither at the campsite nor around the bungalows. Thus, you should bring your own food or buy organic food grown by the locals in the neighboring Beşpınar and Ayvacık villages.
Top 10 Things to do on Mount Sipylus
Pay a visit to Niobe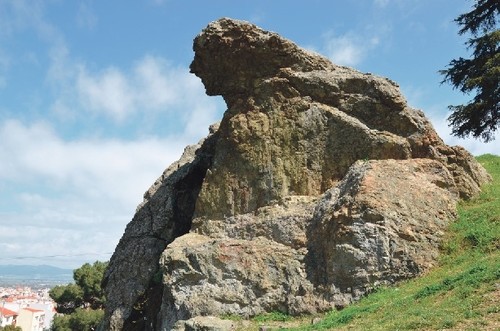 Overlooking the Aegean region from the top of Mount Sipylus, Niobe stills weeps for her sons, daughters and husband after thousands of years. Attributed to the Greek mythological character Niobe, Weeping Rock is a natural formation famous for resembling the silhouette of a crying woman. In fact, it is believed that Niobe's Rock has a constant stream of tears cascading down her facade that only relents in the presence of children. Many visitors are moved by Niobe's sadness and symbolic notes are often left to help share her burden. The site is easy to access, located near the entrance of the national park on Mount Sipylus.
Have a picnic with local cuisine
The Mount Sipylus area offers a variety of wholesome family activities. If you are planning an overnight trip, waking up early to snag some organic local food from the neighboring villages is a great way to start your day. Simply pick a peaceful spot on the green grass, spread your blanket and have a picnic with your family and friends surrounded by nature's beauty. As a special treat, there are often friendly tame horses grazing near popular picnic areas, and those who want to get close are allowed to interact and even ride them.
Paraglide over Manisa
While it is true that the home of Turkish paragliding is Fethiye, Mount Sipylus also offers you the chance to "spread your wings." Although it may seem like an extreme sport, jumping from the top of the mountain and getting a bird's-eye view of the area is a chance of a lifetime. If decide you are feeling adventurous, a paragliding facility is located in the Koyun Sırtı region.
Did somebody say trekking?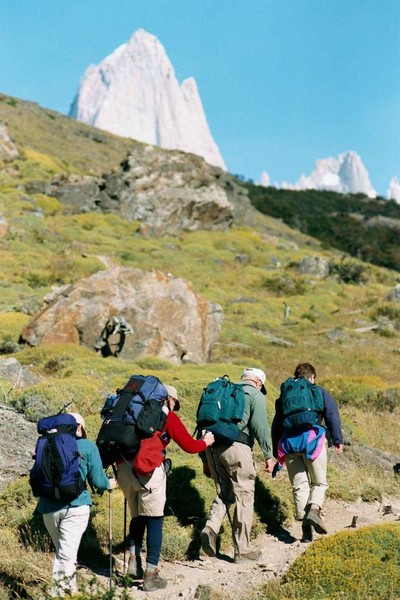 Be sure to grab your sneakers because Mount Sipylus has a total of 10 trekking trails. If you decide to enjoy a day of walking on this mythological mountain, simply pick one of the routes and watch as the beauty of nature envelops you. The trails are monitored by the National Park, as well as by helpful locals, so you can simply focus on the beauty around you without the worry of getting lost, and maybe even get the chance to meet a friendly wild horse along the way.
Take a peek inside the caves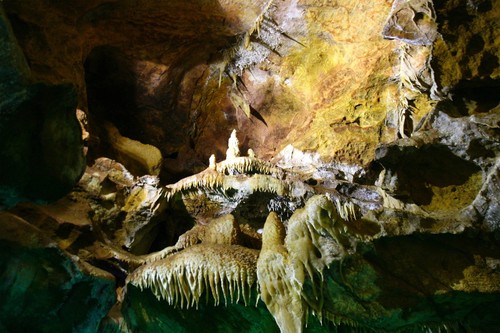 Mount Sipylus is rich in natural caves, some of which also feature flowing water. Usually, the best time to explore the caves is in the morning. Don't miss the opportunity to turn the outing into a spelunking adventure by grabbing a picnic basket and settling in the perfect spot near a small stream inside one of the caves. As a bonus, the caves also feature interesting shapes and formations, so be sure to bring your camera along.
Ride a horse
Some of Mount Sipylus's most famous residents are the wild horses, which you may encounter during a trekking trip or a peaceful picnic. In At Alanı, which features a facility for tame horses, you can take the opportunity to make friends with these beautiful creatures.
Climb to the summit
Although it may not be for everyone, if you are an experienced mountaineer or a climbing enthusiast, a journey to Mount Sipylus' summit is a must do. Though the mountain is not very high, the lack of official path markers requires climbing experience or a professional guide if you are determined to make it to the top.
Visit Manisa Castle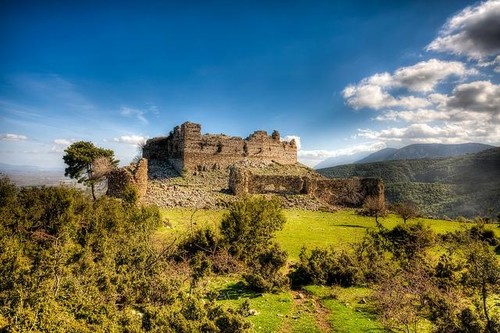 Coming down from the northern side of Mount Sipylus, you'll come across the remains of Manisa Castle, which was built on the ruins of an ancient Hellenistic castle that was toppled thousands of years ago. The ancient castle was restored during the Byzantine era in 1222, as well as by the Turkic beylik that ruled in the area after the Byzantines and the Ottomans. However, the most accurate information about the castle was provided by Turkish wanderer Evliya Çelebi, who visited the province in 1671. Although the castle is a shadow of what it once was, the historical structure is still able to mesmerize its visitors.
Ancient mosques and baths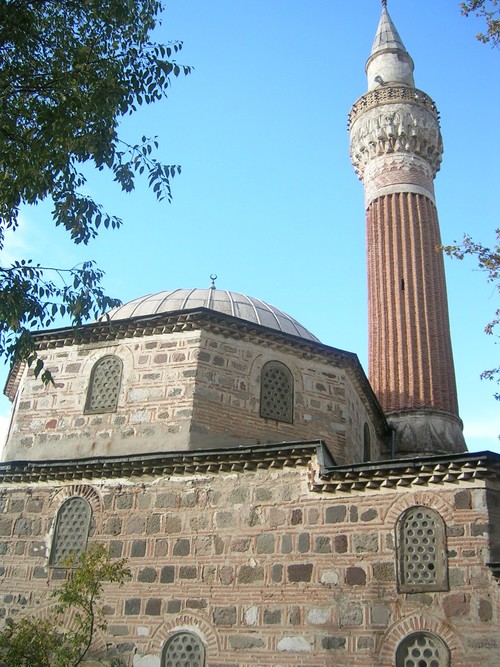 Located near the city's center, İvaz Paşa Mosque, built in 1484, is a must see. The area has a wide variety of historical mosques and ancient public baths near Mount Sipylus, however, so be sure to really wander and explore them all.
Turn your getaway in to an event
Mount Sipylus is a spectacular area to visit all year round offering something for adventurers and peace seekers alike. Whether you want some alone time or to make memories with friends and family, the mountain and its beautiful region is up for whatever adventure you have in mind.
Turn your kitchen into a kebab house: Manisa kebab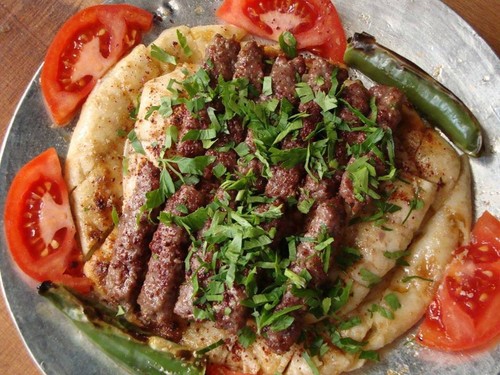 After all the trekking, picnicking and paragliding, it is normal to feel like your stomach is drained. So, be patient until you come down from the mountain and drive until you come across a local restaurant that serves Manisa kebab. Around the world, kebabs are fast food, but do not forget that there is more than one way to make a kebab.
Although it is best to eat Manisa kebab where it originated, you can make this tasty kebab in your own kitchen in an hour or so. Making Manisa kebab for four people requires 500 grams of minced veal and 500 grams of minced lamb, three spoons of breadcrumbs, two small onions, one spoon of tomato and pepper paste, four spoons of yogurt, four hot peppers, two tomatoes, butter, salt, black pepper and garlic.
When the ingredients are ready, roll up your sleeves and turn your kitchen into a kebab house.
Put the minced meat in a bowl and mix the two different types of meat together. Add the previously chopped onions, garlic, breadcrumbs and other spices and knead the mixture for at least 10 minutes. Let the mixture rest for a few minutes. Now comes the most entertaining part: Shaping the mixture into kebabs. Put a baking sheet on a baking tray to avoid a mess. Pick up some meat and roll it between your hands, shaping it into a strip and placing it on the tray. Once you are done shaping and placing, put the tray in the fringe and let the kebabs rest. Do not forget that the road to a delicious kebab requires patience. While the kebabs rest, prepare a mixture of pepper and tomato paste. Put the paste in a saucepan, add a little butter and stir the mixture until it boils. Meanwhile, take the kebabs from the fridge, put them in the oven and grill them for 45 minutes. While the pepper and tomato sauce and kebabs are cooking, cut some bread and heat in a pan with butter. Put the bread on a plate along with the kebabs, then pour the tomato and pepper sauce on, along with a side of yogurt. Bon appetite!