Sille, a 5,000-year-old settlement in Konya's Selçuklu district, features historical traces from the Roman, Byzantine, Seljuk and Ottoman periods in its churches, mosques, bridges and houses.
The village held a place of special importance for civilizations in Anatolia and is mentioned in history as an important center of early Christianity where different cultures lived together.
The Aya Elena Church, one of the most important sites in the area, was built by Helena, the mother of Byzantine Emperor Constantin, in 327. The structure still attracts many visitors to its architecture, which was inspired by churches from the early Christian period.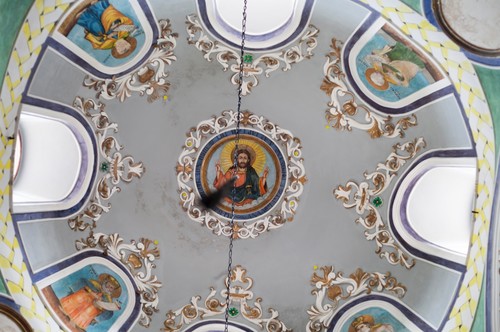 Sille also features a number of Islamic works including mosques, public baths, fountains and bridges built during the Seljuk and Ottoman periods.
Built in the early 19th century, the Sille Çay Mosque is one of the best examples of rich woodworking, visible on its altar, minbar and pulpit. The Karataş Mosque, built from stone at an unknown date, is also known for its rich woodwork.
The Hacı Ali Ağa Public Bath, built in 1884 in the bazaar, has men's and women's sections, a water tank and an Ottoman inscription. The bath was destroyed to a large extent, but now serves as a tourist attraction following some extensive restoration.
According to 2016 figures, the village has a population of only 1,496 people. It also had four graveyards for Muslims and a small graveyard for non-Muslims that contain some historical gravestones.
Sille is also known for its rich tradition of pottery, carpets, rugs, and folk art. Under the influence of different cultures, Sille has a vibrant social life that now attracts a lot of local and foreign tourists.
Inhabited through history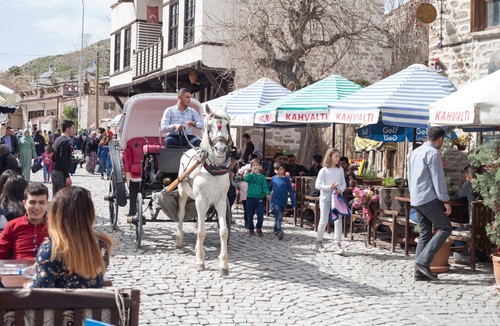 Professor Ahmet Çaycı from Necmettin Erbakan University's Faculty of Fine Arts told Anadolu Agency (AA) that Sille, located in a valley, was named after Sylla, a sea monster from Greek mythology. The name later morphed into Sille during the Ottoman period.
He said that Sille has been inhabited throughout history and has ancient things such as tombs and temples carved from the rock. "Apart from this, there is Aya Elena Church, which was built in the early Christian period and is still standing. This church was recently restored and opened to visitors," he said.
Sille's mosques are located both in the valley and on higher ground. These include the Çay, Karhane, Subaşı and Karataş Mosques. Recently, these mosques have been restored and opened to visitors and worship."
Multicultural city
Çaycı said that Sille had a nonhomogeneous, multicultural social structure until the 1920s.
He said that it became a little more homogeneous after the Turkish and Greek population exchange. Çaycı said the data shows that despite everything, neighborhoods, relationships and social networks were established and operated very well in Sille.
"In Sille, different cultures lived together for about 900 years since the beginning of the 1000s with a sense of unity, solidarity and fellowship. We understand from the court records kept during the Ottoman period that there were not many unpleasant incidents. We can take this as an indication of unity and solidarity," he said.