Erzurum's slow city of Uzundere, also known as "the city where living is good," encompasses both history and natural beauty.
Chosen as Turkey's 11th Cittaslow by the Cittaslow International Network last year, Uzundere's churches, bridges, evergreen highlands, forests, Tortum Falls, Lake Tortum and Yedigöller all draw visitors.
However, the slow city of Uzundere is not so slow anymore: The town has attracted a new group of people who enjoy life to the extreme.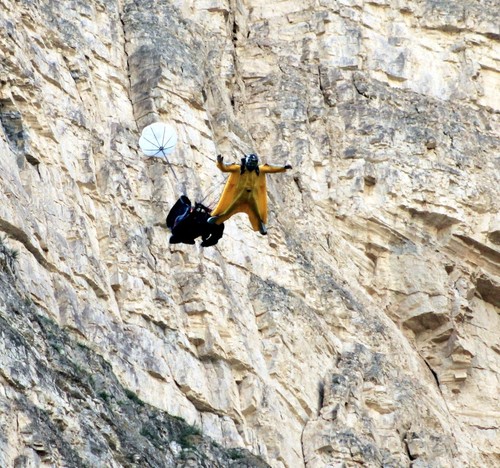 Thirteen extreme sportsmen who come from various countries around the world performed wingsuit flying and base jumping from the predetermined high mountain range in the district in order to accelerate the tourism in the Uzundere district of Erzurum province.
Uzundere, which is 87 kilometers away from the city center, is popular with extreme sports that include many nature and water sports, as well as ice climbing.
Drawing attention with its 3,000-year history, Lake Tortum and Tortum Falls, Yedigöller National Park, bridges, historical churches and plateaus, the district has won the recognition of extreme sportsmen with its high mountains.
Skilled sportsmen who came to the determined routes with the support of the Northeast Anatolia Development Agency (KUDAKA) and Uzundere Municipality both performed wingsuit and base jumping for the first time in the district and contributed to the tourism potential.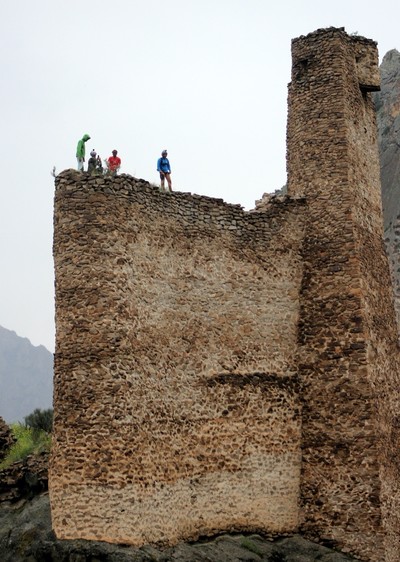 Uzundere Mayor Halis Özsoy told Anadolu Agency (AA) that they are trying to diversify the tourism potential in the district.
Özsoy explained that they received support from various institutions so that the district can develop in tourism. He stated they want to evaluate the district's potential in order to liberate tourism from the trilogy of sea, sand and sun.
He added that there is a large group who want an opportunity to do extreme sports in untouched areas of the world.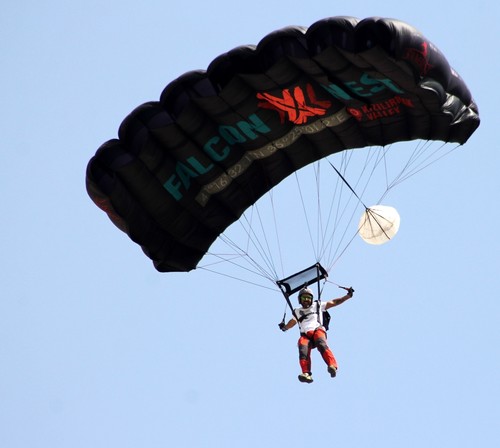 "Our works will continue with the Ministry of Youth and Sports. The competence of extreme sportsman Cengiz Koçak will improve our district in world sports. In this context, Koçak organized expeditions and found routes. We will continue such works here. We want extreme sports to be performed for 12 months here. We can be an arriving point in this way," the mayor continued.
Cengiz Koçak also said that Uzundere is an important candidate for the extremes sports in Turkey. He explained that he tours around Turkey in order to determine routes and to find new places.
"After I found three or four jumping points in a 100-meter area in this district, I invited 13 friends from seven countries in order to understand the opportunities here. Then, we made test jumps. The jumping points increased to 12 from just three. There weren't even 12 jumping points in all of Turkey. If we search a little bit here, we will find probably 30 or 40 new jumping points. This district is quickly becoming the extreme village of Turkey," Koçak said.
"We want to make Uzundere's extreme sports potential a brand called 'Dadaş Forever.' We have other plans for this place, as well. We will do everything that we can in order to inspire youth and children so that there can be much bigger works here after six months," he added.
He also said that other sportsmen coming from other countries show great interest to the nature of the district. "When I told them about this place, they thought I was exaggerating. However, they liken the district to other places where they have jumped before. They were quite satisfied. This place became a brand on the mind of these 13 people," he said.