The US dollar tumbled below 2.65 against Turkish lira on Wednesday, with a weekly 2.3 percent loss in value.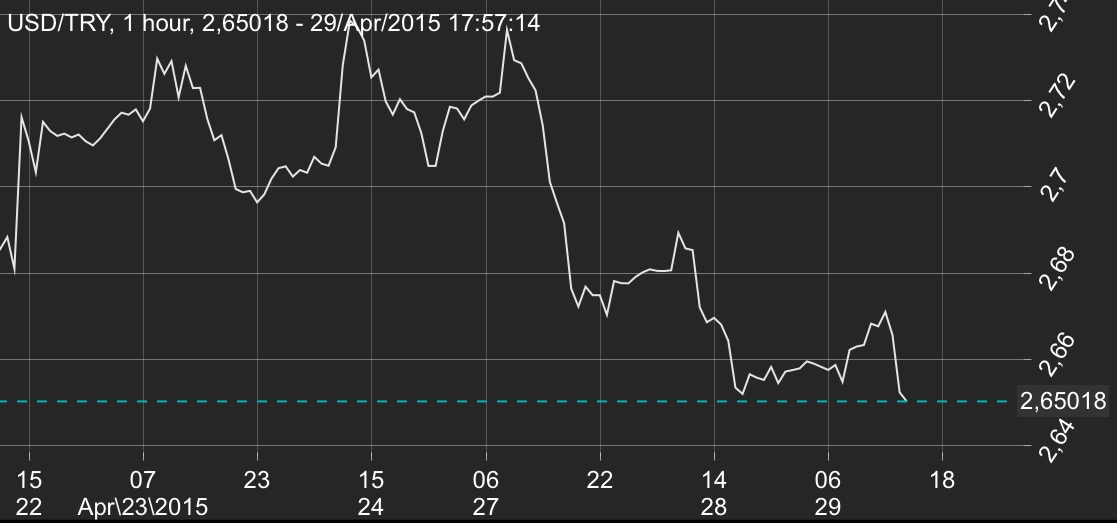 The parity rate was above 2.67 prior to the release of the weak U.S. GDP growth data.
The U.S. GDP growth stood at 0.2 percent, below market expectations of one percent, for the first quarter of 2015.
In the last quarter of 2014, GDP growth was 2.2 percent.
The U.S. officials stated that the increase in U.S. dollar's value, harsh winter conditions, harbor strikes and low energy prices affected the growth rate.