U.S. oil prices sank to their lowest level since early 2009 in New York trade Monday as markets continue to reel from OPEC's refusal last week to cut back production.
The January contract for West Texas Intermediate crude sank $2.47 to $37.48 a barrel in midday trade before pulling back to $37.63.
That was the lowest level since February 2009, and followed a similar plunge in London trade early Monday that took the Brent crude benchmark to an almost seven-year low of $41.05.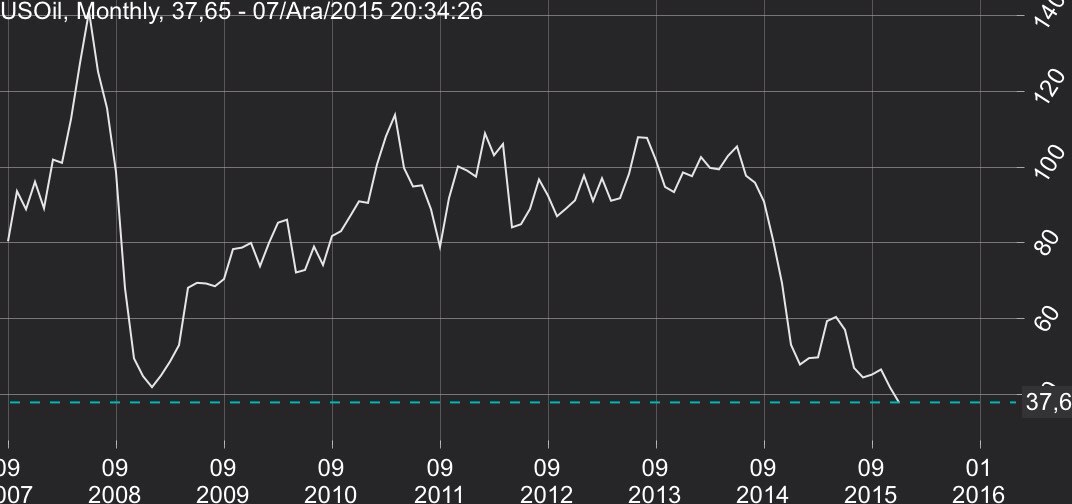 Against market hopes, ministers of the Organization of the Petroleum Exporting Countries on Thursday declined to move to tighten supplies and instead, recognizing their own current high production and the coming resumption of Iranian exports, published no cap on member output.
"Obviously, the full impact of the OPEC decision to abandon their quotas and production ceiling is registering in a big way with the market today, after a delayed reaction on Friday. There is no end in sight for the glut," said John Kilduff of Again capital.