The U.S. dollar jumped up to 2.98 against Turkish lira, bringing daily gains to 5 percent, after it became apparent that Turkey's ruling Justice and Development Party will hold an extraordinary congress to determine the party's new leader.
Starting the day around at 2.84 level, the parity rate closed the day at 2.89 level. Following the extraordinary congress decision came after President Recep Tayyip Erdoğan and Prime Minister Ahmet Davutoğlu's meeting, the rate reached as high as 2.98 in international markets.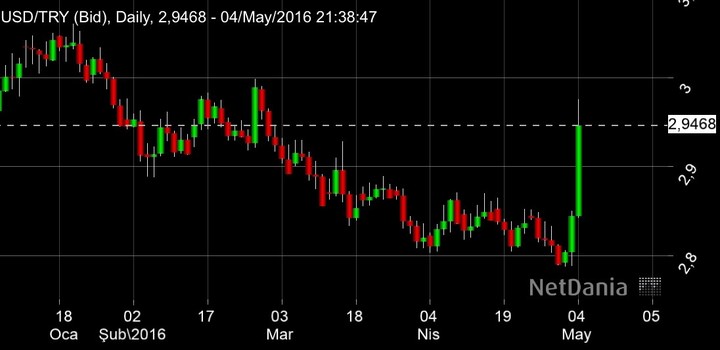 DETAILS TO FOLLOW...