Recently, the number of tourist tours focusing on gastronomy has increased as tourists are visiting cities in Turkey not to sightsee, but to taste the local dishes produced by locals in the alleyways, according to the Istanbul Chamber of Guides (İRO) Chairman of the Board Sedat Bornovalı.
Speaking to Anadolu Agency (AA), Bornovalı said that tourists coming to Turkey are very interested in Istanbul. He said that the tour routes change according to the changing demands of domestic and international tourists, their travel motivation, the tourism market, the expectations of tourists and the tourist profile. He said that the places that tourists usually visit as part of classical tour programs might show changes.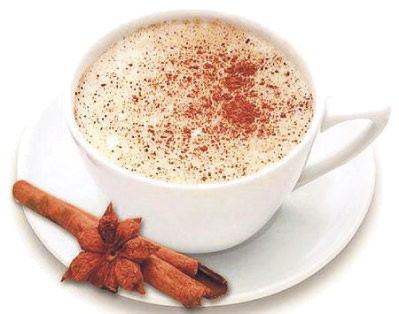 Salep
Bornovalı pointed out that these changes are usually related to the season of arrival. "For instance, those who visit a city with cruise tours usually prefer to visit the nearby places and places where they can shop. As it is stated in tour programs, tourists mostly visit important places regarding history, geography and culture and cafes and restaurants that offer good service with reasonable prices."
Bornovalı also said that the promotion and the information given in the countries where tourists come from can immediately change the perception and the interest in Turkey. He said that a best-selling book or a box office film can cause a long-term effect.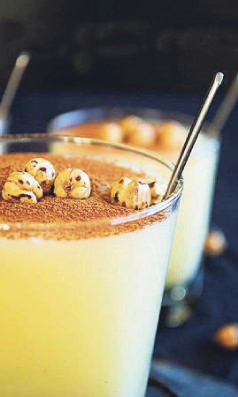 Boza
"Each tourist wants to get to know the cuisine of the country they visit and taste the local food. Therefore, I can easily say that places dominated by Turkish-Anatolian cuisine are mainly preferred," Bornovalı said. He said that recently the number of tours focusing on tasting has increased. "Tourists wonder around the city to taste the local food instead of for touristic purposes. Thanks to these types of tours, tour guides can work an extra day or two and the duration of tourists' stay prolongs," Bornovalı said.
These tours start with a breakfast featuring different types of cheese and continue with another small breakfast with different foods. The tourists later have grilled meatballs as fast food or have a snack in the afternoon. According to Bornovalı, a new generation of tourists has emerged. People who consume authentic Turkish drinks such as boza, salep, demirhindi sherbet, şıra, ayran, şalgam and zahter and those who eat honey from its comb for the first time in their lives share their experience on social media, which increases the recognition of the country.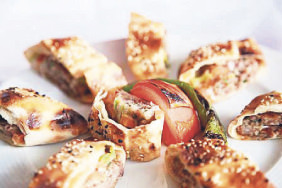 Beyti Sarma
Bornovalı said that their chamber is Turkey's first and most rooted organization for tour guides. He said that İRO initiates various new projects and training programs in order to meet the changing demands of the consumers, contribute to the economy by producing new tourism products and offer quality services to tourists with trained professional tour guides.
He stressed that cultural tourism should be supported and new alternatives should be created in order to form sustainability for tourism. He also said that they provide 30-day intensive courses for tour guides to refresh their knowledge about Istanbul.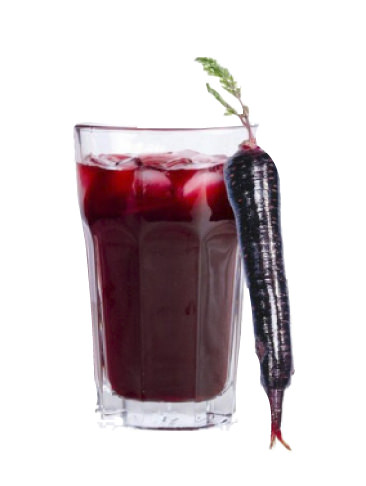 Şalgam
Bornovalı said that they offered training, including 10 different routes, to over 500 tour guides for them to have specialties as a part of their project "Alternative Tour Routes for Tourism Sustainability." During the training, guides receive theoretical and practical training on Istanbul during the Byzantine Era, Istanbul during the Ottoman Era, architecture in Istanbul, commercial buildings, waterways, Jewish heritage in Istanbul, Islam in Istanbul, Christianity in Istanbul, the waterside mansions of Istanbul and bird watching.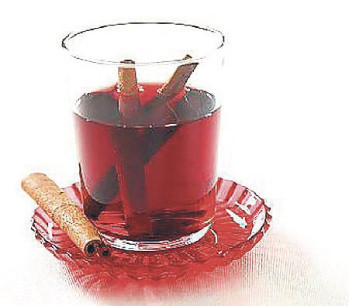 Tamarind Syrup
He said that they have prepared a publicity kit featuring related materials to their training such as maps and photographs and distributed these kits to tourism agencies and institutions along with travel agencies, hotels, restaurants and guides. He said that they support the "Great Architect Mimar Sinan as the New Tourism Route" project, which is being undertaken by TURING and said that they train guides specifically for this project.