Women (and men) know that good chocolate is a remedy for unhappy moments, a fact mesmerizing Istanbul appears to have recently discovered. These days, Istanbul is like a chocolate factory with chocolate waterfalls flowing in every corner. On both the Asian and European sides of the city, you can find many homemade boutique chocolate cafes where you will be amazed both by the friendly atmosphere and delicious chocolates made from a wide-range of ingredients from spinach to pomegranate.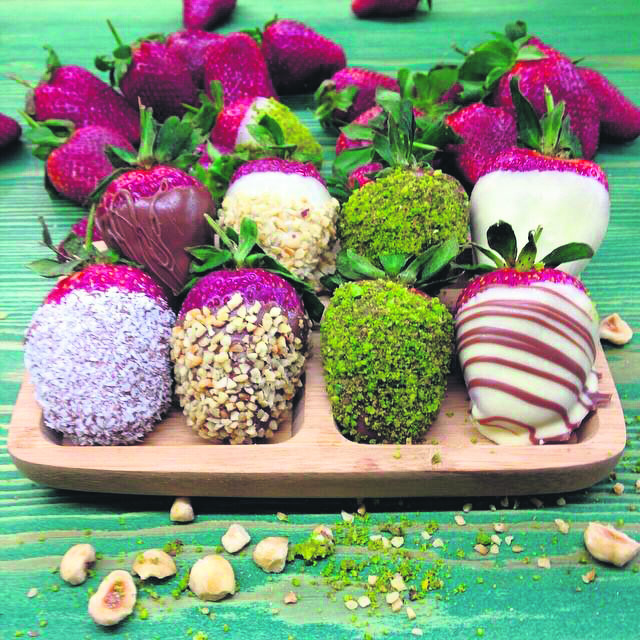 It seems that Istanbul finds the sweetest ways to make you stroll down its narrow streets to discover small cafes that offer you chocolate just like you wanted. The best invention of all time, the best remedy for each depressing moment and the best way to make your loved ones happy, at least for a moment, is now Istanbul's increasing trend. And if you ever have a chance to visit this magnificent city, you should make sure you take a seat in one of these boutique chocolatiers for a pleasant, sweet break. Believe me, each one of these chocolate cafes is founded with love, managed with love and ready to embrace you with love.
The little district of Çengelköy on the Asian side is filled with boutique chocolate cafes, which is why it deserves the first mention when it comes to chocolate in Istanbul. There are many boutique chocolate cafes around the district, and nearly all of these cafes recently opened, though they are chock-full at all hours of the day.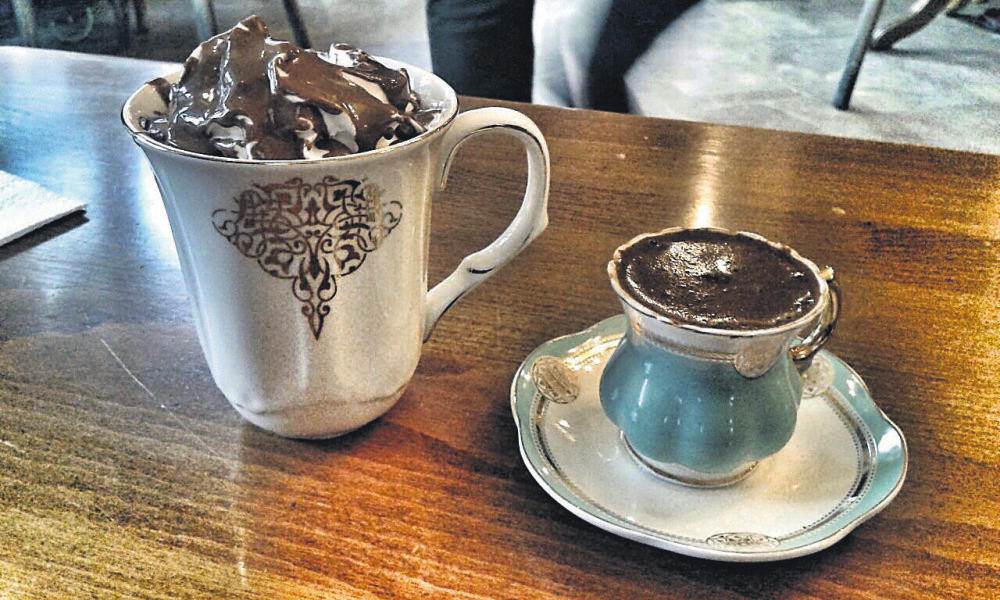 Maia Chocolate is a small chocolate cafe serving homemade chocolates. It seems that the cafe is hiding between the narrow streets of Çengelköy waiting to be discovered by chocolate fiends. My personal favorite, Maia draws attention not only with its fresh chocolates but also its relaxing atmosphere where you can stay for hours but never feel uncomfortable. It opens at 10:00 a.m. and closes at 2.00 a.m., so if you are looking for a place where you can hang out for hours on the Asian side – where many places close early compared to the European side – Maia is a perfect spot for you. The owner produces chocolates on his own and serves them fresh along with coffee or tea even before you ask. The tastefully decorated outdoors and garden, with its tranquil atmosphere away from traffic and the city rush, makes the place a small haven in the narrow Çengelköy streets. The best chocolate you can try there is chocolate with pomegranate if you like tasting sweet and sour together. Rapunzel, a beverage made with coconut milk and coffee, served in coconuts, is also another special of the cafe that visitors are eager to try. Furthermore, the shop also features a sweet tradition: Maia wants to keep little memories from you, and if you give one of your belongings to the waiters, such as a little note or a lighter, they will hang it in a showcase as a memento from visitors. What makes this place different from other chocolate cafes is definitely its loving atmosphere. As a chocoholic, I have visited nearly all the cafes in town, but the only place I want to stay for hours and hours is Maia. So, if you visit here, don't just buy a box of chocolate, but try to socialize with people around you. It seems that smiling and friendly faces make the chocolate you taste there even sweeter.
Another boutique chocolate cafe in Çengelköy is Hatr-ı Kahve, meaning the "soul of coffee" and referring to a Turkish belief that coffee has a soul for 40 years. With its vivid atmosphere, the two-story chocolate cafe, which was turned into a cafe from an old Ottoman house, is also renowned for its Turkish coffees as evident by its name. There is a huge display case in the entrance of the cafe that includes all homemade chocolates for you to choose from. A wide-range of chocolates, including chocolate with coconut, chocolate with pomegranate and chocolate with blueberry, are right in front of you, so be ready to be overwhelmed with choices. A delicious feature of this chocolatier is the waitress gives you one to try before serving you the chocolates you ordered. Upstairs in the cafe, there is a little tree where each visitor can hang a note such as a poem or their opinion about an issue. It is also really interesting to choose something to read among the notes that visitors who frequented the cafe before you wrote. Outside the cafe, there is only space available to host four or five visitors at the same time. Around the cafe, there are many kittens that are looked after by visitors, so if you are a cat-lover, you can bring some milk with you to feed them. They accompany you while you are sipping your Turkish coffee along with mouth-watering homemade chocolate. My favorite chocolate at Hatr-ı Kahve is white chocolate with pistachio and there are many different white chocolates for you to try. So, if you would like to taste white chocolate instead of dark or milk chocolate, Hatr-ı Kahve is a perfect option for you.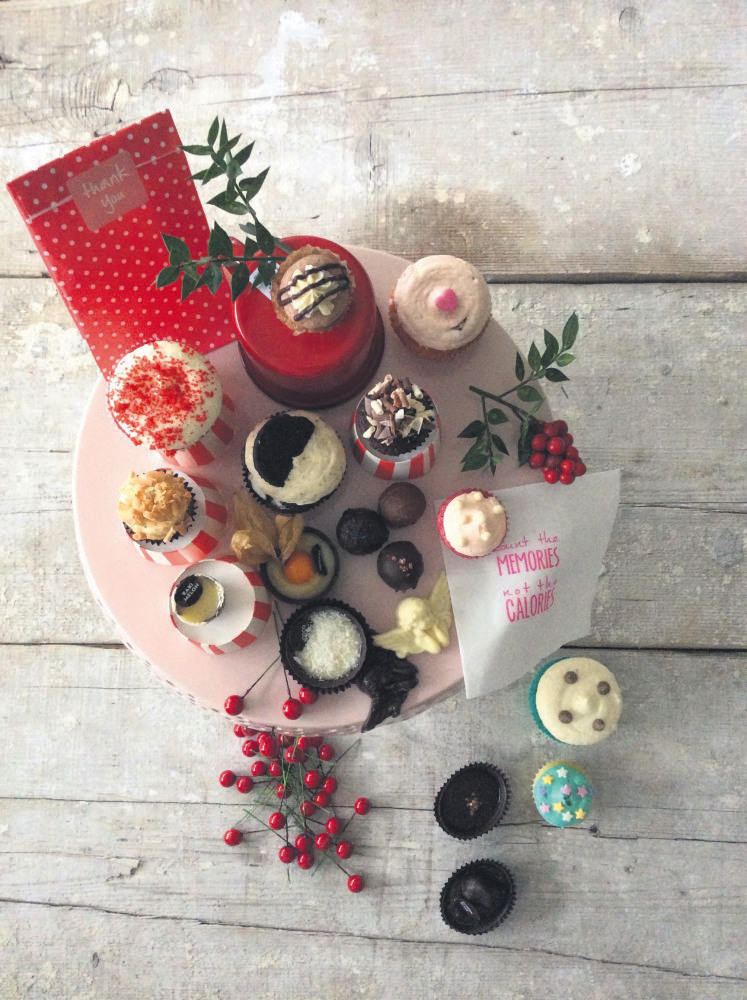 Çikolata Kahve is another small chocolate and coffee cafe in Çengelköy. It is located right on the corner of the district's center, and it is filled with chocolate lovers all day long. It is probably the smallest chocolatier among all the others in Çengelköy but also one of the most renowned. Other chocolatiers are generally decorated in a modern style, but Çikolata Kahve reflects the spirit of traditional Ottoman culture, so it is more suitable to Çengelköy's atmosphere. As its name describes, chocolate and a Turkish coffee is enough to make you fall in love with the cafe. I highly recommend you visit Çikolata Kahve if you are looking for a traditional place to feel old Istanbul's spirit with Ottoman touches. The place is decorated with Turkish embroidery, calligraphic works and passages from the Quran, and the little decorative pool in the cafe makes the place unique. The atmosphere in the cafe is far more conservative than other chocolate cafes, so it definitely has its own style. All its homemade chocolates are mouthwatering, and there is an overwhelmingly wide-range of chocolates to choose from. The Turkish coffee is also one of the best that you can try in Çengelköy. They serve black mulberry sherbet and Turkish delight along with the coffee, so if what you are looking for is to discover traditional Ottoman culture, Çikolata Kahve should be on your list. It opens at 10:00 a.m. and closes at 10:00 p.m., so it is not so suitable for a midnight chocolate crisis.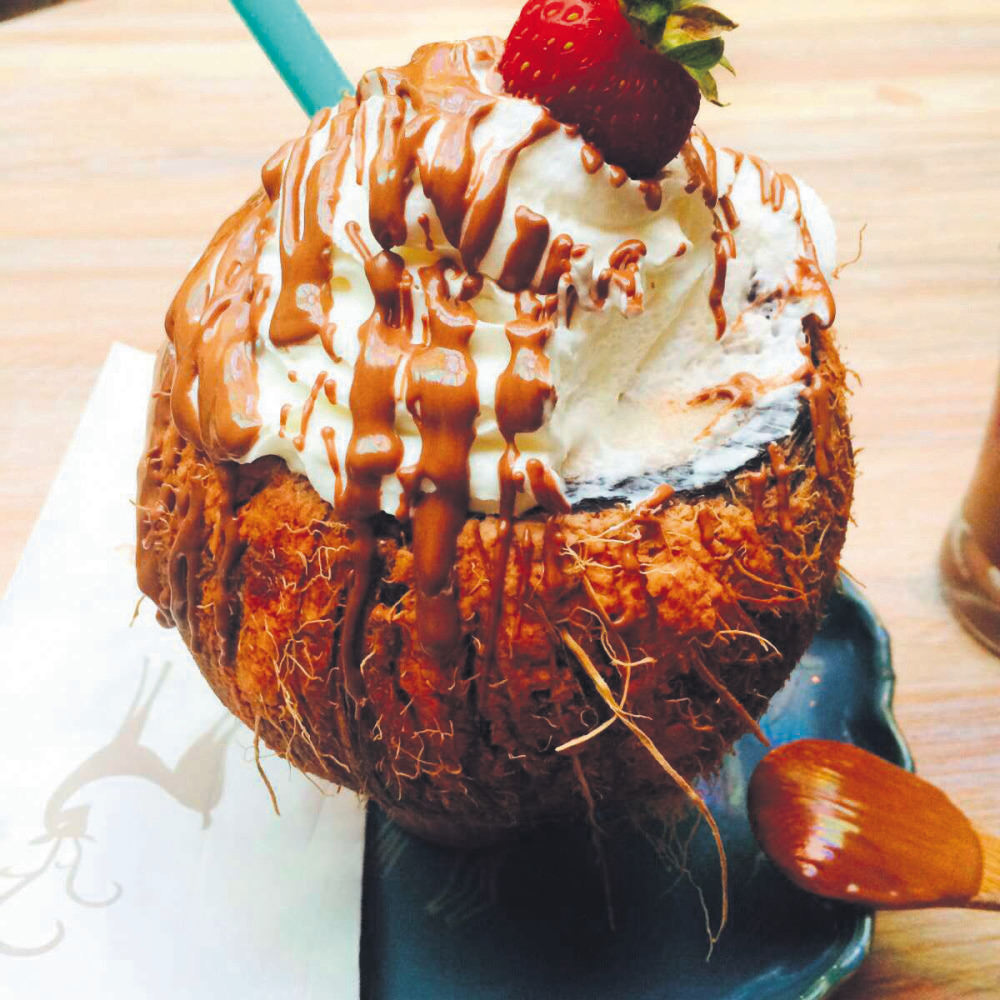 When it comes to the European side, that there are many more premium chocolatiers than boutique ones but there are a few exceptions. Marie Antoinette is one of these exceptions. Located in Istanbul's upscale district of Nişantaşı, Marie Antoinette is a boutique chocolatier, and you will be amazed by the decorations that are reminiscent of the 18th century – truly a "chocolate heaven." All chocolates in the boutique chocolatier are made in the small chocolate factory upstairs. Even the chocolate boxes here show the beauty of the chocolates inside. There are many different chocolate boxes, including silky ones. Chocolat au fruit de la passion, chocolat a la violette, chocolat a la cerise, anges au chocolat blanc and noir ou au lait are among some of the many delicious chocolates that you can purchase at Marie Antoinette. If you are looking for a fancy chocolatier on a fancy street, then Marie Antoinette is the address for you.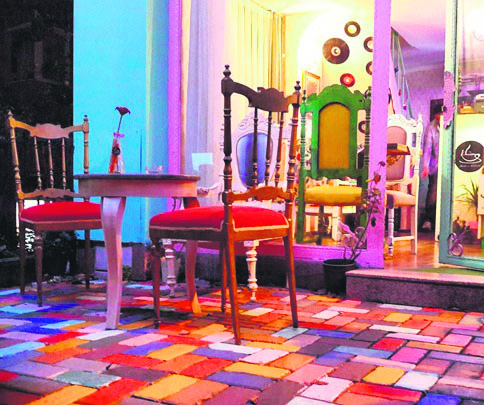 Another destination on the European side is Meşhur Beyoğlu Çikolatacısı (Famous Beyoğlu Chocolatier), renowned for years with its delicious chocolates. Even though it is not a chocolate cafe like those mentioned above, it is on the beaten track of chocolate lovers on Istanbul's İstiklal Avenue, and should not be missed when it comes to chocolate. The chocolatier is such a small place that even two people cannot fit inside, but the taste of its chocolates has been well-known around Istanbul for years. Meşhur Beyoğlu Çikolatacısı has been providing happiness to many Istanbulites for years. Don't be deceived while only looking at its facade, since it looks like a little shop with no frills – you will understand why many people love this place when you taste its chocolates. Unfortunately, it has no place to sit down and sample the chocolates with a coffee, so you have to buy some and find a nice place to eat your chocolates.