Since one day is left for the fourth Thursday of November - this year, Thursday, Nov. 26 - it is time to get excited about a tasty and traditional pre-Christmas turkey feast. There are loads of Thanksgiving tips and recipes shared on the Internet and social media these days, probably making the task of preparation a little bit overwhelming.
A large family scene sitting at around the dining table boasting roast turkey and a wide array of finger-licking-good dishes is the first thing that comes to the minds of those who are strangers to Thanksgiving, like Turks. As a national holiday deeply rooted in American and Canadian culture, Thanksgiving takes its origin from ancient harvest celebrations taking place wherever crops are reaped. Falling on the fourth Thursday of November every year, this holiday is a time that people show their gratitude for the blessings that make their life worth living.Celebrating Thanksgiving in a foreign country, especially one where the holiday does not exist, sounds challenging. You might not have family members or a friend group turning the celebration into a real joy. If you are lucky enough to throw a Thanksgiving party with your friends, then finding the necessary items might be the next problem.
Before taking a look at our alternative recipes for Thanksgiving, bear in mind you can find American food products at certain supermarkets and charcuteries based in Istanbul's Nişantaşı, Bebek, Levent and Etiler neighborhoods. Homesick expats can find a large selection of cheeses, olive oils, butter, salad dressings, juices and among many other items exported from the U.S. You can even check certain caterers offering ready-made Thanksgiving menus like Vanesserie in Bebek. Those who do not feel up to cooking a Thanksgiving meal can enjoy a special buffet menu at Swiss Hotel Bosporus in Maçka, Istanbul available until Friday.Needless to say, an all-American Thanksgiving feast features a stuffed roast turkey, mashed potatoes, green bean casserole and pumpkin pie for desert. However, you still have time to prepare appetizing sides that will go down well with roasted turkey.
Here are a few suggestions from both abroad and Turkey:
Herb-roasted sweet potatoes

Ingredients

- 4 medium sweet potatoes, peeled
and quartered
- 1/4 cup olive oil
- 2 small garlic cloves, shredded
- Thyme, red pepper and salt
Preparation

Mix the potatoes, olive oil, thyme, garlic, pepper and salt in a bowl. Place the marinated potatoes on a baking tray and place in oven. Roast until golden brown for about 45 minutes. Serve on a plate.
Steamed Carrots with Olive Oil and Lemon

Ingredients

- 2 bunches of carrots, preferably small
- 1 teaspoon salt
- 1/2 teaspoon black pepper
- 2-3 tablespoons olive oil
- 1/2 lemon
Preparation

Peel the carrots and cut off the tops. Steam them for about 10 minutes until tender. Be careful not to overcook them. Put some ice cold water in a large bowl and dunk in the carrots for a few seconds. Place them on a plate and sprinkle salt and pepper over them and drizzle with olive oil. Squeeze some lemon juice over them.
Cranberry juice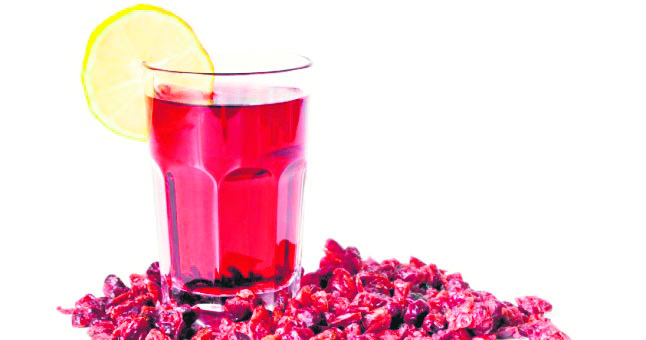 Ingredients

- 1 lb fresh or frozen cranberries
- 1 liter water
- Sugar
Preparation

Wash and drain cranberries. Pour water in a pan and add the cranberries. Bring to a boil. Cook until the berries burst. Strain juice through a fine strainer. You may add sugar. Reheat the juice a while more. Avoid overboiling. Pour into jars. Cool before serving.
Anatolian Bulghur pilav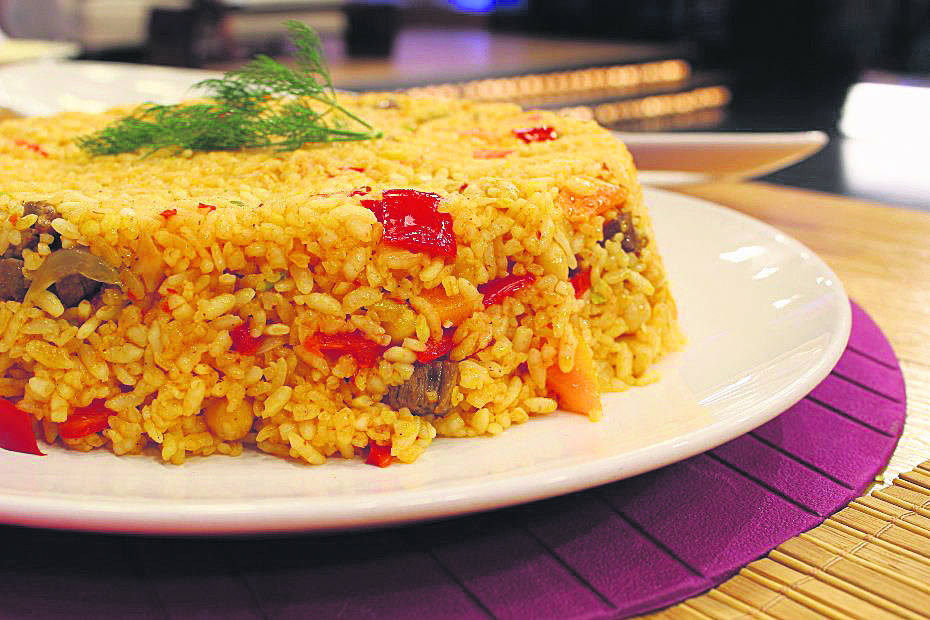 Ingredients

- 1 cup bulghur wheat, washed and drained
- 1 onion, chopped
- 1 tomato, diced
- 1 teaspoon tomato paste
- 1 green pepper, chopped
- 2 tablespoons oil
- 1 teaspoon salt
Preparation

How about adding a local twist to your Thanksgiving meal? Anatolian bulghur pilav, a favorite of turkish cuisine, will go well with roasted turkey. Fry the oil in a pan over low heat. Add chopped onions and fry for a while. Add the chopped green peppers into the pan and fry for 2 minutes. Now add the tomato paste in the pan along with the washed the bulghur. Stir the ingredients for 2 minutes. Add two cups of hot water and cook on medium heat until the bulghur absorbs all the water.
Turkish candied Pumpkin desert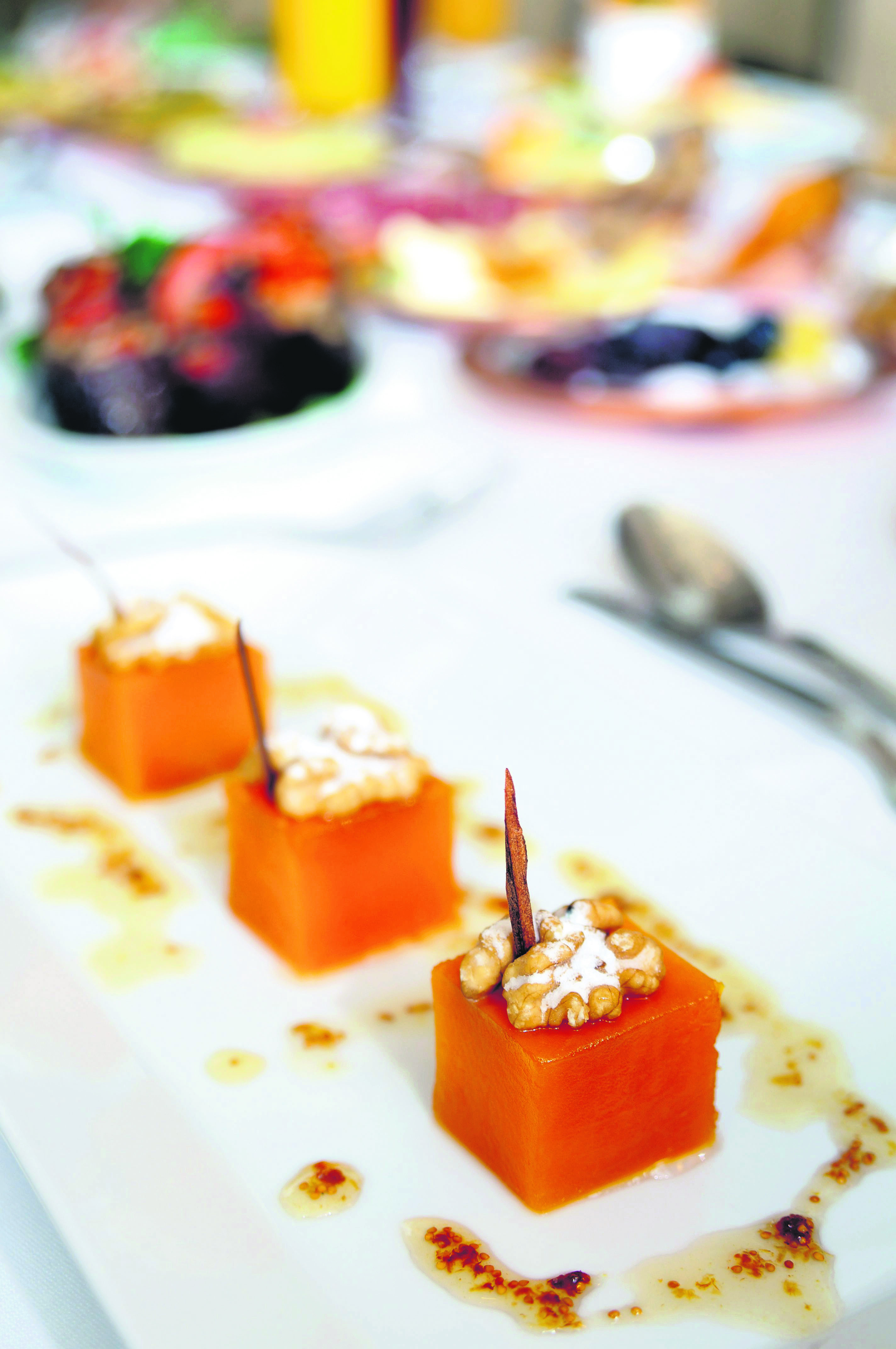 Ingredients

- 1 kilogram fresh pumpkin, cut
- 2 cups of sugar
- 2 cinnamon sticks
- Crushed walnuts and Turkish "kaymak" (cream) for garnish
Preparation

Instead of cooking a pumpkin pie for the finale of your Thanksgiving meal, why don't you try the Turkish candied pumpkin desert? Peel the pumpkin. Cut it into big chunks. Pour the sugar over it and let it sit overnight in a bowl. The next day, add 4-5 cloves in to the pot and cook on medium heat for about 30 minutes until the pumpkin looks soft. Garnish with walnuts or coconut. Better when served cool.