A United States fast-food chain has come up with a promotion that might be helping the problem of not being able to detach ourselves from the mobile phones while having meals.
More than 150 Chick-Fil-A restaurants have launched the new campaign "family challenge". The customers are encouraged to put their cell phones in the "Cell Phone Coop", a paper box they are given while eating, and if successful in keeping their hands away from it, they win a free ice cream cone.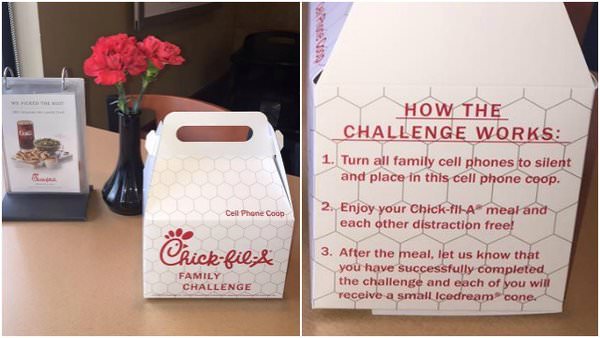 The idea reportedly came from Brad Williams, a Chick-Fil-A branch manager in Georgia.
The campaign aims to provide an enjoyable environment, while increasing family interaction during the meals at the Chick-Fil-A restaurants, the company reportedly said.