As an essential part of city life, coffee is one of the all-time best inventions. Nobody can say no to a freshly brewed, reviving coffee, especially in the morning. In Turkey, coffee culture is mostly based on Turkish coffee, but in recent years a different range of coffees has entered daily life. If you are one of those who cannot wake up in the morning without a freshly brewed coffee, here is the ultimate list of coffee shops in Istanbul to enjoy.

MOC (Ministry of Coffee)

Located in Istanbul's fancy Nişantaşı district, MOC is where coffee lovers can taste some of the best coffee in town. With a cozy atmosphere, MOC is where you can sip coffee and spend your working hours with a computer on the table. The owner of MOC, Sami Çeviköz, brews green coffee beans from 12 countries. With his love of coffee, Çeviköz presents the best coffees to his customers. You must try the espresso, the filter coffee and a specialized coffee produced by the cold brew method. Apart from coffee, MOC also serves croissants from France, Australian tastes and Spanish omelets.

Foursquare rating: 8.8 /10

Petra Roasting Co.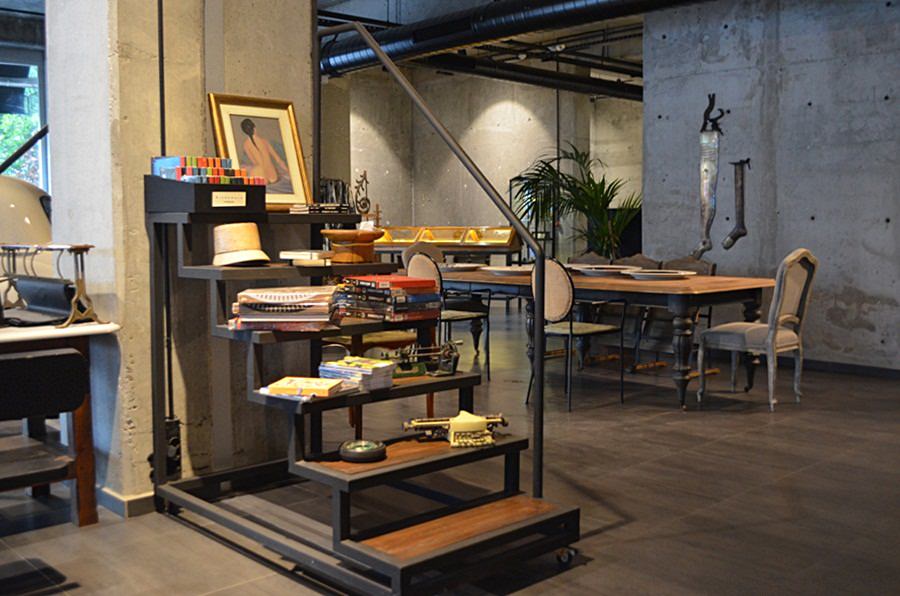 Like a laboratory of coffee, Petra is one of the most eye-catching coffee shops due to its decor and the taste of its coffee. Located in Gayrettepe, Petra is on the entrance floor of Muse Istanbul where different exhibitions and projects are displayed. You can take your coffee and walk through the exhibitions or open up your computer to do work. Petra is one of the most modern destinations for coffee lovers. On hot days, you can try cold mırra - a traditional type of bitter coffee prepared in the provinces of Hatay, Urfa and Mardin - or a sagliato for those who like experimental tastes. Another Petra Roasting Co. branch is located in the Kanyon Shopping Mall in Levent, but it is just a take-away point.

Foursquare rating: 9.1 /10

Mandabatmaz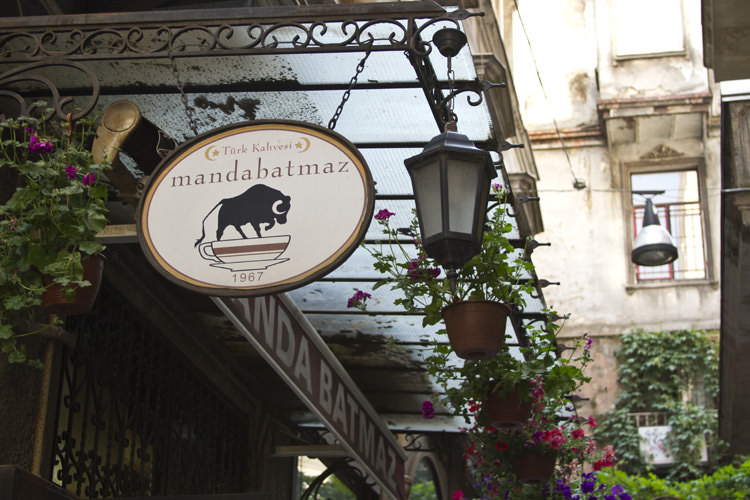 Located on İstiklal Avenue across from the Church of St. Anthony of Padua, Mandabatmaz has been serving the people of Beyoğlu for 50 years. Each cup of coffee in Mandabatmaz is traditionally made in a cezve - a special copper cup for making coffee - and the owner, Cemil Filik, who runs his family business, is not eager to share his secret with the public. Unlike the increasing number of modern coffee shops in town, Mandabatmaz preserves traditional values, enabling you to enjoy a freshly made cup of Turkish coffee accompanied by a little chitchat in a great atmosphere.

No: 41

No: 41 is a boutique coffee shop in Istanbul's busy district of Beşiktaş. Upon entering the coffee shop, you see hundreds of decorations from old style bikes to brick walls. Apart from the decor, the coffee at No: 41 is addictive. Coffees are selected from Italian coffee brand Illy, and you can taste the best Illy coffees in town. No: 41 also does take-away service for cars stuck in Beşiktaş traffic, and you can purchase specially designed bags and notebooks, while cheesecake and cake with Nutella are among the favorite desserts.

Foursquare rating: 8.6 / 10

Fazıl Bey'in Türk Kahvesi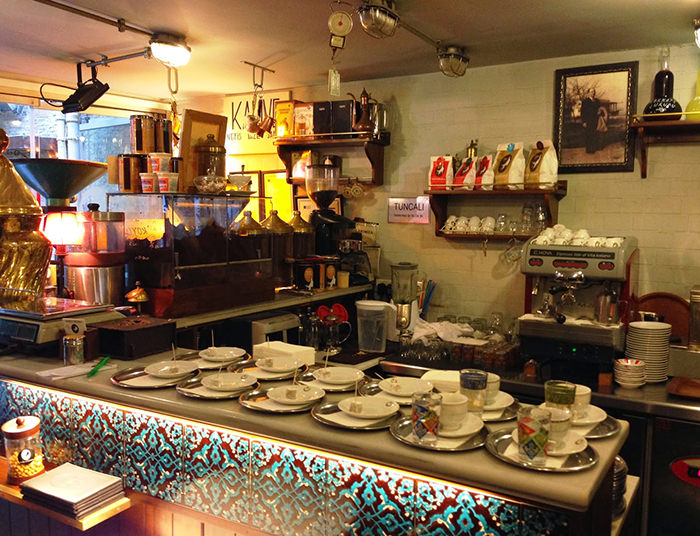 In the Kadıköy district on the Asian side, Fazıl Bey'in Türk Kahvesi (Mr. Fazıl's Turkish Coffee) has wonderful Turkish coffee. Amid the rush of the day, it is a tradition for Turks to slow their pace with Turkish coffee. In the historic Kadıköy Bazaar, you can find real, old-fashioned Turkish coffee that is roasted and blended in an antique machine. While sipping one of the best Turkish coffees on the Asian side on energizing spring days in Fazıl Bey'in Türk Kahvesi, you can learn more about Turkish culture. Despite its name, coffee is not the only item on the menu: There are many other options, such as cold and hot beverages, especially fresh homemade lemonade.

Foursquare rating: 8.4 /10