It goes without saying that Istanbul's food scene is vibrant and diverse, offering a wide range of culinary options to both residents and tourists. Taking a food tour will bring you to the best eateries of Istanbul, certainly pleasing meat lovers and vegetarians alike and giving you a taste of local cuisine in the city's historic and bustling neighborhoods.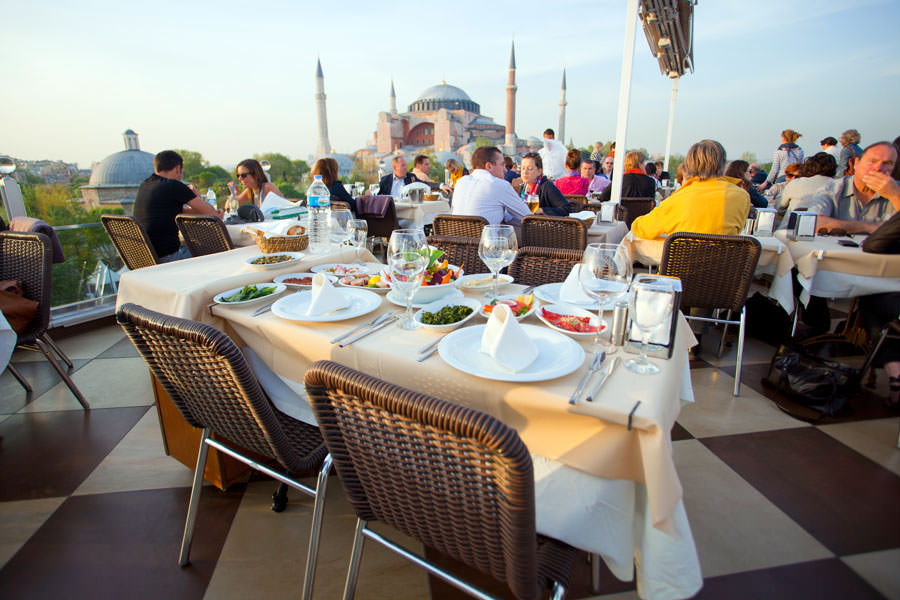 Istanbul on Food
The "Istanbul on Food" team has three options for culinary walks, each more tasty than the last. The "Flavors of the Old City" tour will take you on a journey through the back streets of Istanbul's historic Spice Bazaar in Eminönü where you can taste some of Istanbul's best local foods and enjoy the alluring aroma of traditional Turkish coffee at "Kurukahveci Mehmet Efendi."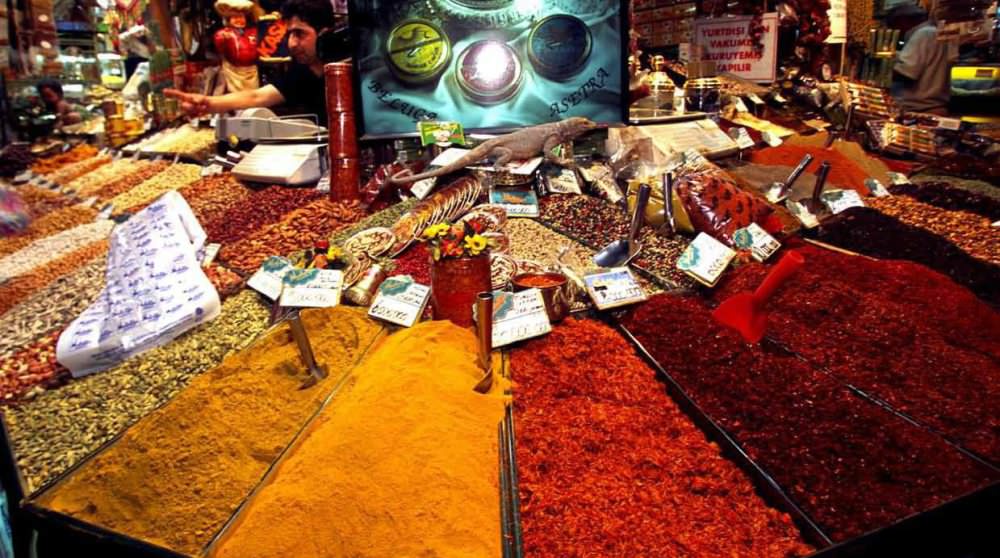 It will be difficult to resist the fresh spices that range in a wide variety of unique colors and tastes. The "Flavors of the Old City" tour offers you the chance to taste 15 different foods on your tour, from Turkish baklava and "katmer" (a flaky pastry) to kebabs and Turkish delight.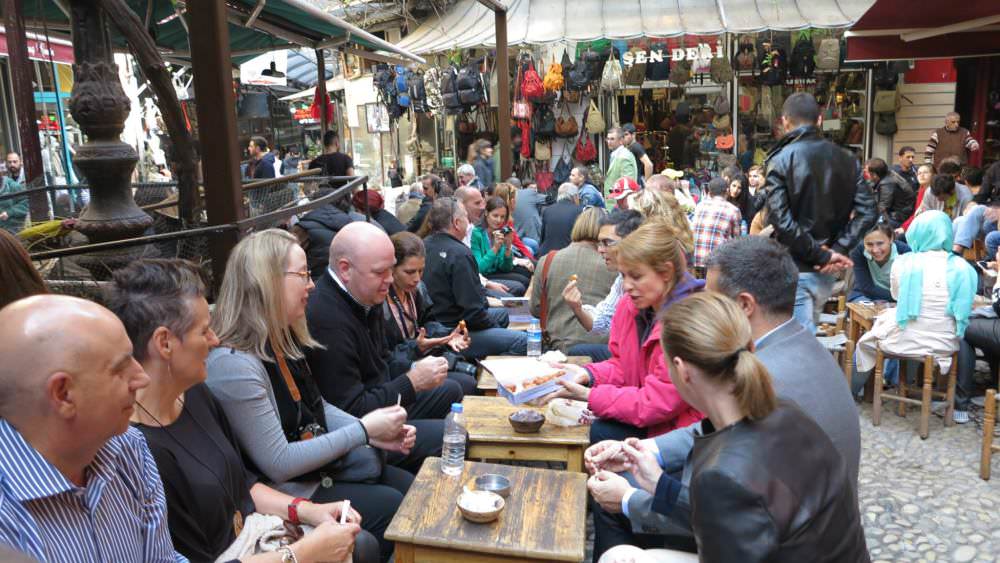 The "Taste of Two Continents" tour starts your day off with a traditional Turkish breakfast on the European side, followed by a ferry trip to discover Kadıköy, a chic area on Istanbul's Asian side. The culinary walk includes stops at 10 different shops where participants get to taste a variety of delicious samples. The "Istanbul on Food" team describes the features of this tour on its website, writing: "Sip on freshly brewed Turkish coffee and enjoy baklava made by locals. Taste delicious dolma [stuffed vine leaves], tantuni [a spicy lavaş wrap with julienne beef or stir-fried lamb] and kokoreç [a dish made of lamb intestines], as well as other local favorites. Participants will also enjoy the home-cooked flavors of Kadıköy's most beloved restaurant, Çiya Sofrası." The final tour option is "Twilight at Taksim," offering you the chance to literally eat your way along the city's busiest and liveliest streets. You will taste more than 12 different specialties on the tour. Run by professional tour guide Korhan Karakoyun and Australian Leisa Wahlin, the "Istanbul on Food" team has a lifelong love for food and travel. Wahlin has been exploring the city's markets and restaurants in-depth while learning how to cook local Turkish food. For more information, check the website istanbulonfood.com.
A vegetarian gourmet walk
While two of the main staples of Turkish cuisine are meat and fish, it is still possible to enjoy a vegetarian-friendly gourmet walk. During Turkish Flavors' five-hour gourmet tour, you will discover dozens of vegetarian specialties. Starting in the city's hip Karaköy neighborhood and creating a dynamic blend of the facets of urban life, the tour is a great opportunity to try traditional desserts made by food connoisseurs. For lunch, you will stop at various spots and taste an array of vegetarian dishes.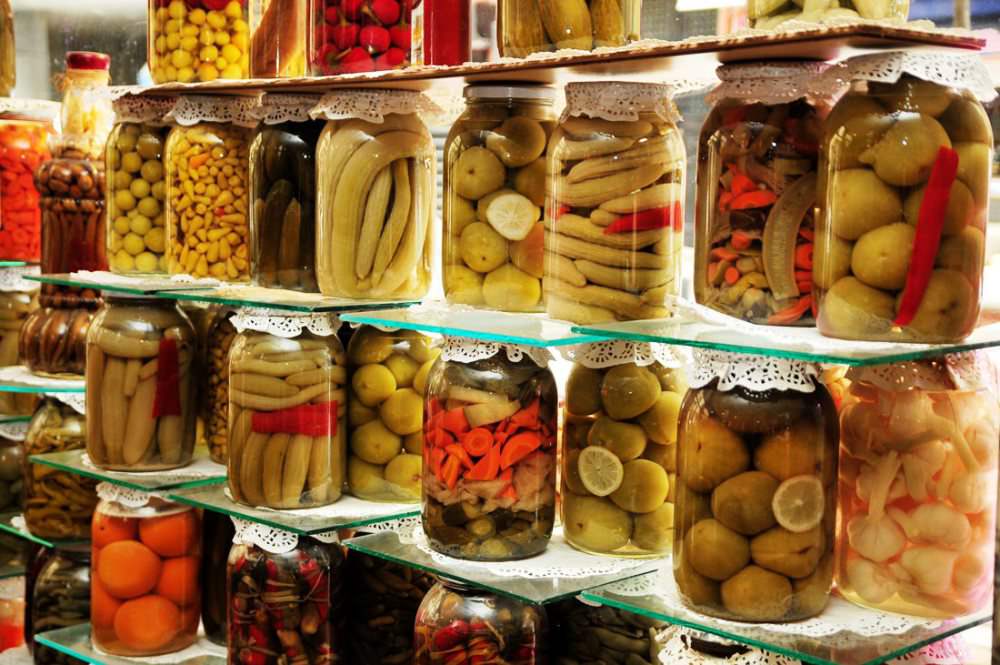 After taking a ferry to Kadıköy, you will take the tram on a brief but nostalgic journey to the old, quiet, cosmopolitan neighborhood of Moda. Known as the most beautiful district on the Anatolian side of İstanbul, many older and middle-aged Istanbulites have romantic memories to share that originated in this neighborhood. Here you will savor the taste of homemade ice cream in popular ice cream shops before hopping back on the tram to the pier where participants will take a ferry back to the European side. Details and prices are available at turkishflavours.com.
Culinary Backstreets
"Culinary Backstreets" offers food tours around the world, from Mexico City and Athens to Istanbul and Tokyo. Based on different themes, there are eight food tour categories available. Among them, "Kebab Krawl" is an evening feast that celebrates the cuisine of southeastern Turkey, specifically that of Urfa. You will discover "isot biberi" (dried Urfa pepper) and the distinct flavor it gives to Urfa Kebab. The Kebab Krawl is a "long table" concept, meaning the tour is group-friendly. Another interesting gourmet walk available at Culinary Backstreets is "Born on the Bosporus: Exploring Three Distinct Waterside Neighborhoods." The tour starts in the local market in Beşiktaş and heads to an Ottoman-era bakery in Üsküdar where freshly baked products offer the perfect place to start.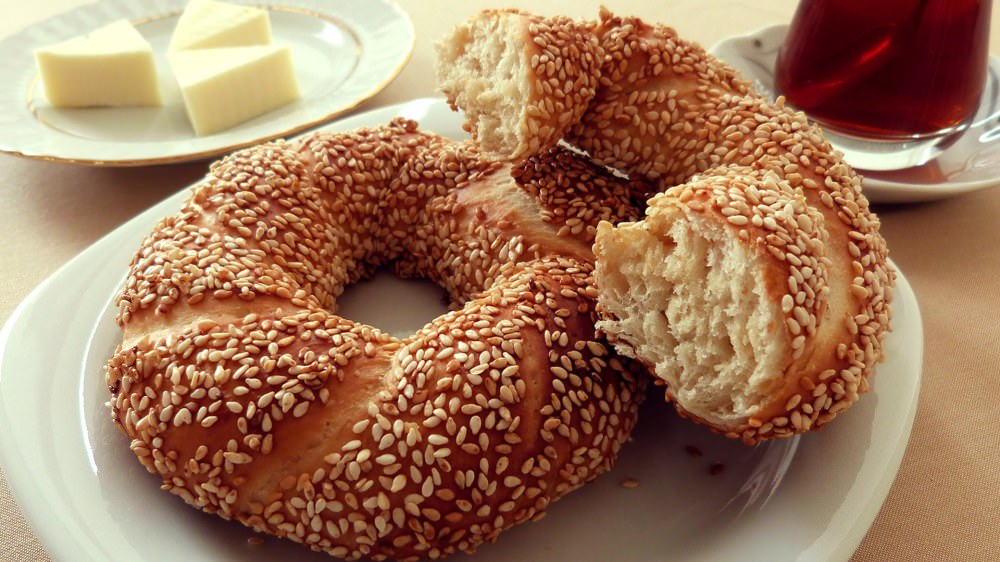 A few of the new people you will meet on this tour include a honey vendor from eastern Turkey and a third-generation candy maker. The final destination will be Kuzguncuk, known for its artisan food shops and local chefs. Those interested can also find food tours to southeastern Gaziantep and western İzmir cities at Culinary Backstreets Streets. You can take a look at all tour categories at the website culinarybackstreets.com.