Fasting during the month of Ramadan is one of the five pillars of Islam, and will begin to be observed by the world's practicing Muslims with the arrival of the holy month, starting on Monday next week. Fasting throughout Ramadan is considered an opportunity to strengthen the body while purifying the heart and the soul, as well as to strengthen ties with families, friends and those less fortunate. Throughout Ramadan, the iftar (fast-breaking meal) and sahur (the meal eaten before fasting) are times at which Muslim families convene to express their gratefulness for what they have, and for Turkish families there is probably no better way to start or end of fasting than with their favorite traditional foods. Deciding on what to eat at iftar or preparing a juicy menu for the guests may be perplexing for some, and the upcoming Ramadan culinary workshops are great opportunities to learn and keep alive favorite recipes.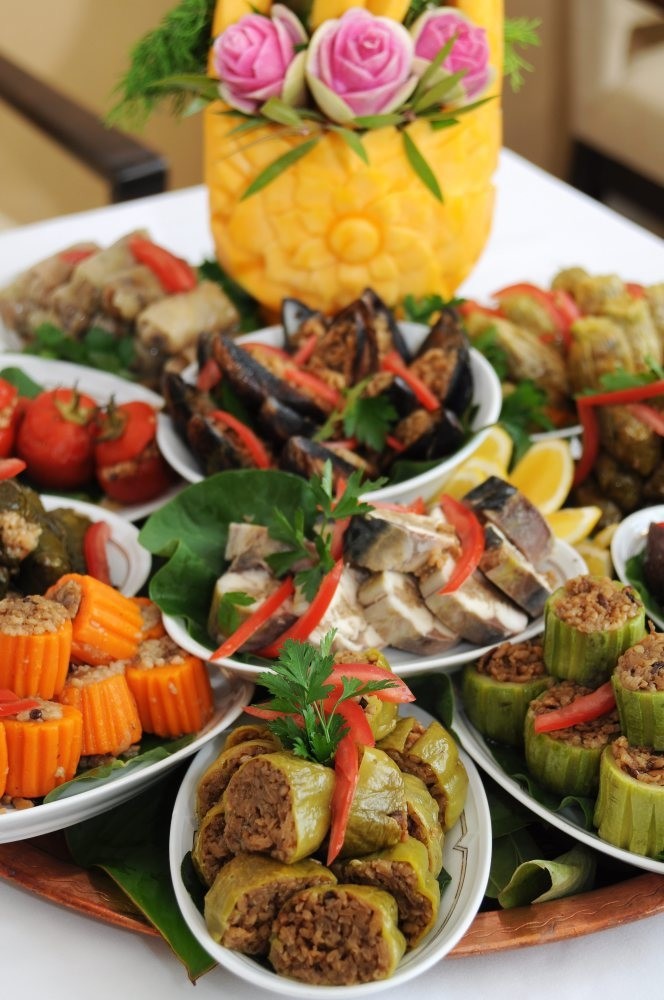 At International Hospitality Academy (USLA) in Istanbul, several Ramadan-themed cooking workshops will help participants master cooking skills while giving a glimpse of Turkish food culture at its best. On June 11 and 14, the academy will hold two separate sessions teaching about "Ramadan desserts." An iftar meal is not complete without some irresistible deserts, and the workshop program's first session will teach how to make "kadayıf," an Arabic-origin dessert made with cheese or nuts; "sütlü incir tatlısı," a fig dessert with milk; and "güllaç," rice wafers lined with nuts. For the second session, master chefs will be showing how to prepare other favorite dessert recipes like "keşkül," a palace style pudding made with almond or coconut flakes; and "sütlaç," known as rice pudding. The upcoming courses at the USLA cost TL 140 ($47) each.
Then there is Yud'un Atölyesi (Yud's Workshop) run by Chef Yudum Balaban in Istanbul. Balaban's team will offer probably one of the most interesting Ramadan cooking workshops with its "Ramazan pidesi" course on June 4. Every Ramadan, long queues form in front of bakeries as people wait to take home hot and fresh pide bread, with the smell wafting into the streets. A soft leavened Turkish bread either round or flat in shape, Ramazan pidesi is made from wheat flour with yeast and commonly topped with sesame, and is traditionally served at iftar and sahur during Ramadan. Bakeries all over Turkey start selling this Ramadan staple fresh, about an hour before iftar. The workshop at Yud'un Atölyesi will instruct a practical recipe to bake Ramazan pidesi at home, for eating any time of year. This month, a special bakery class will be available at Yud'un Atölyesi covering how to bake delicious breads like Italian-style Focaccia, Easter bread and olive bread.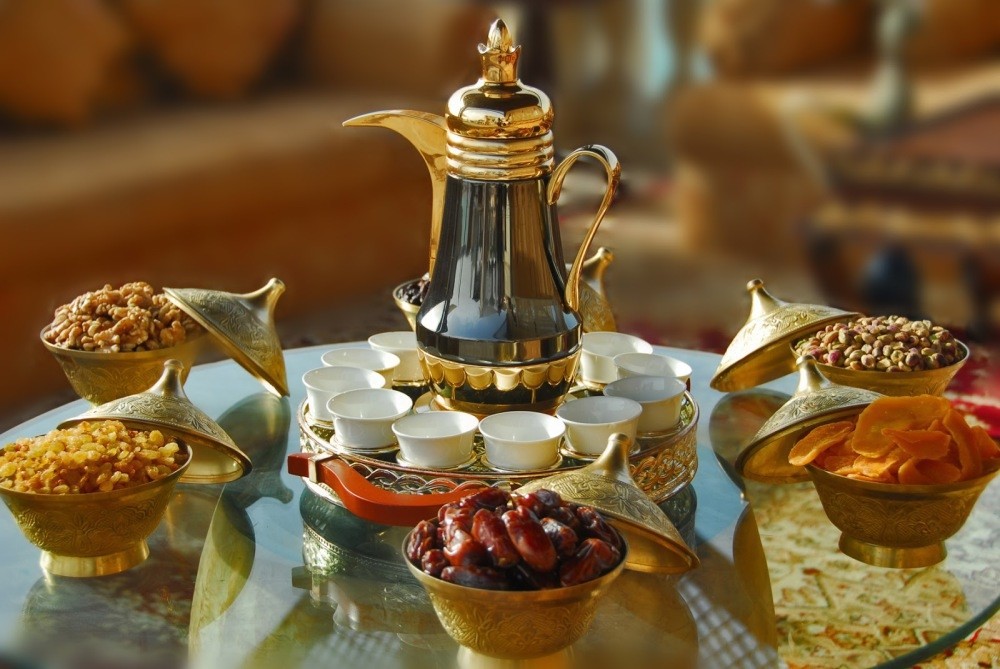 On June 4, the Soffa Culinary Workshop platform, run under WOW Istanbul Hotels and Convention Center, will be holding a workshop on Ramadan desserts like flour almond halva and apricot dessert with cream. The workshop fee is TL 120. The full workshop calendar is available online at Soffa's website (soffamutfakatolyesi.com)
Another workshop held by Kitchen Creates will welcome the holy month regarding the preparation of the iftar meal. Participants will be preparing rare Ramadan recipes, and also break their fast together on June 10. The iftar menu features "Gavurdağı salatası," a traditional Turkish salad with walnut and sumac; "tutmaç," a lamb and yogurt soup; "terkib-i tuffahiye," stuffed apples; and güllaç. Tickets are priced at TL 135.
To learn traditional Turkish cuisine from Ramadan masters, Istanbul Cooking School, which was established in 2012 by three friends from different culinary backgrounds, may save your day. Oğuz Tunçbilek, a graduate from the Culinary Arts Academy in Istanbul; Begüm Atakan, a chef from Kendall College in Chicago; and Pınar Aksu Genlik, a former pastry and bakery chef of Grand Hyatt Hotel in Istanbul, will offer traditional Turkish cooking courses every day. The cooking program includes all the necessary meals on a Ramadan table, starting from soups such as "ezogelin," lentil soup; and "yayla," yogurt soup; and goes on with main dishes like Turkish people's favorite "dolma," stuffed vegetables; and various "pilav" (rice) dishes, along with mezzes and deserts. The courses are available both in German and English.
As Ramadan currently falls in the summer, fasting hours are extended but dietitians generally recommend consuming light and digestible food. During Ramadan, people prefer healthier options such as dates, nuts and homemade meals. The Ramadan diet may not necessarily differ from your healthy balanced diet, which should be followed all year round. Eating patterns and times are different from the norm, but meals should contain all the major food groups and one should avoid consuming excessive food at iftar and sahur.