Turkey's Aegean coast has a well-preserved culture with Turkish and Greek elements that has seen its diverse population grow since immigrants came to Turkey in the 20th century; a harmonious cross-cultural exchange which now helps tourism in the country to grow. According to tourism officials, sea, sand and sun are not enough to attract vacationers these days, and the sector's saving grace is now gastronomy.
Ahmet Güzelyağdöken of the İzmir Gourmet Guide and founder of Kadim Mutfağı, a local restaurant, said: "Turkey has gained $6.5 billion in the past 11 year from the food and drink industry alone, through tourists. This shows that tourism's salvation lies in gastronomy."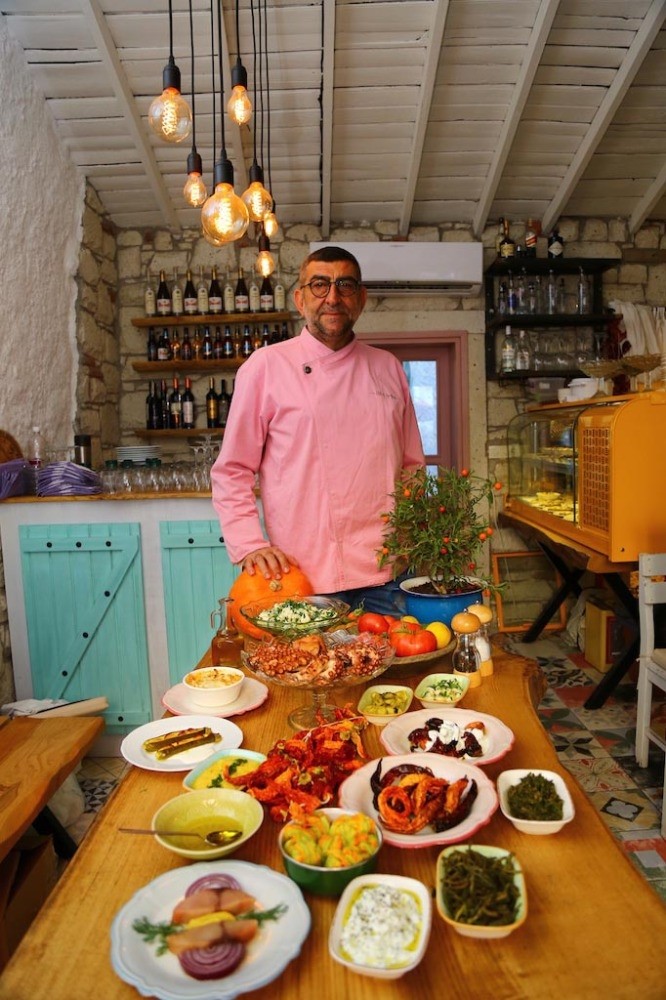 Standing out for its triage of sand, sea and sun, Alaçatı, a popular resort town on the Aegean coast, has become a prominent gastronomy destination as well. Emerging with the combination of foreign and Aegean cuisines, the traditional cuisine of the region has left its mark this summer. With the increasing noteriety the sector has seen in the region in the past year, Langaza Restaurant in Alaçatı took its culinary concept one step further this year and created a special concept in cuisine creation by combining it with Aegean dishes. The tastes offered by Fulya Sivritaş and Merve Öztürk from the department of culinary arts and management at the İzmir University of Economics and Ege Apak from the department of gastronomy and culinary arts at Özyeğin University along with famous gourmet chef Ahmet Güzelyağdöken attracted a great deal of attention in a very short span of time.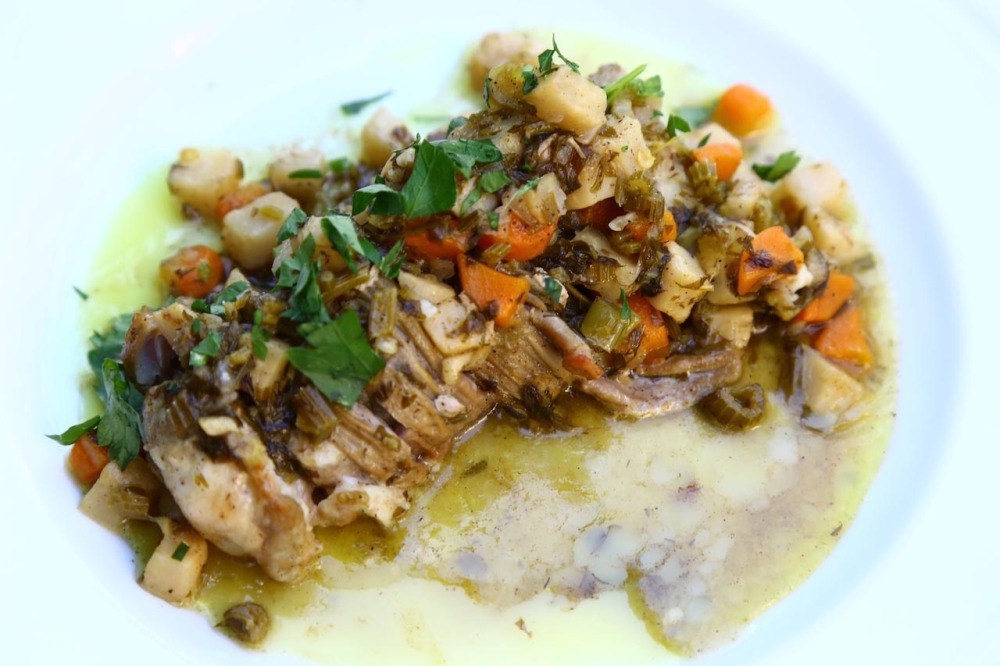 Stating that coastal Aegean region hosts different cultures of citizens with similar souls, Güzelyağdöken said: "Crete cuisine is mentioned in many places describing the same wind, the same sun, the same greenery and landscapes. Of course, Crete is a big island and has its own cuisine, but neighboring cultures and people have common tastes. What we serve is a taste harmonized by many flavors. We are talking about an ancient culture which billions of people have embodied on these lands and in the culinary traditions they inherited from ancestors. A culture that is a unification of the basic elements of oil, ocean and greenery has become a cuisine full of delicious tastes which have attracted many people here in the first place."
According to the latest gastronomy report by the Association of Turkish Travel Agencies (TÜRSAB), tourists spent $157 on food and drink per capita in Turkey, according to Güzelyağdöken, who also added that 41.4 million tourists spent $34.3 billion in 2014, $6.5 billion of which was spent on food and drinks, meaning that one fifth of tourists' expenses went to food. Addressing the current crisis faced by the sector, Güzelyağdöken said the solution to overcoming this crisis is gastronomy and delivering the most delicious dishes - the best possible products - to consumers.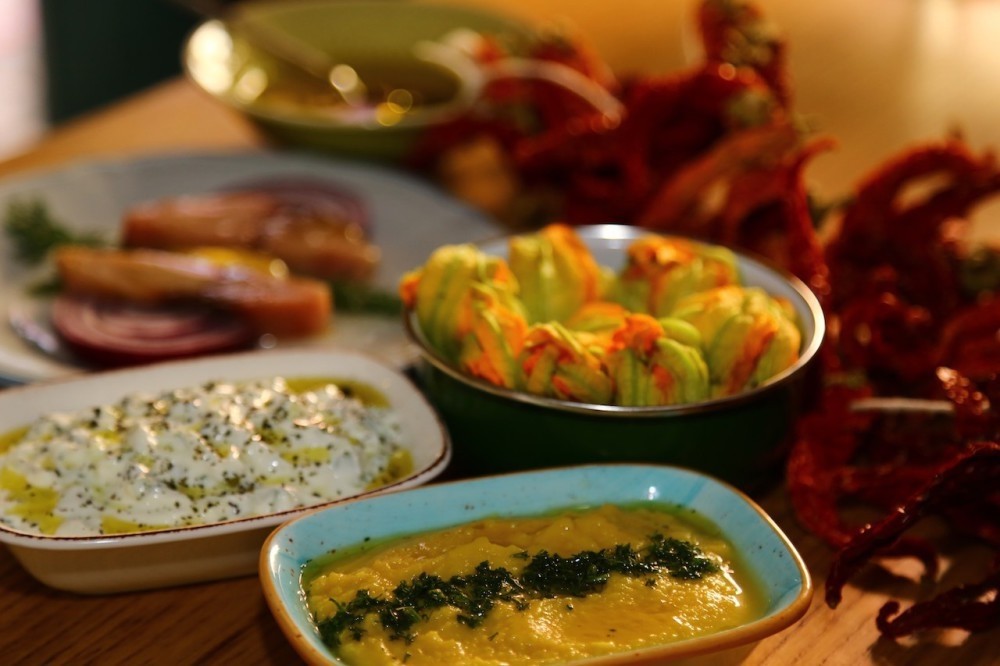 Pointing out that Çeşme has sand, sea and sun but that other tourist destinations around the world also have this trio, Güzelyağdöken said that France, Italy and Spain have a crucial element in support of this trio - their cuisines. Güzelyağdöken said: "This region has very few cuisines that reflect both domestic and traditional dishes. It is not possible to manage this only with döner, kebab and belly dance. If we want to overcome this crisis and never get affected again, we should head toward gastronomy tourism. Gastronomy and product map is needed to begin this."
Traditional examples
Among immigrant cuisine dishes there are many noteworthy examples such as alivra, a meat dish with a thick sauce similar to bechamel; armiro, a chicken dish and petura, a dish made of chicken or red meat with walnuts and red pepper on top of crumbled phyllo pastry and fortified with a meat or chicken broth-based sauce, not to mention tizpera, and patatufayi, all of which are contributions to Turkish cuisine from immigrant communities that are still made frequently today. The menu at Langaza features modern interpretations of immigrant cuisine like octopus with pomegranate syrup, sea beans and baked seabass.