For Londoners, kebab or döner shops run by Turks on the north side of London blend into the local scenery. For Turkish-Cypriot chef Selin Kiazim, creating a unique blend of traditional flavor with a modern twist is a priority, evident in her recent exotic culinary creation. Her brand new recipe, "Braised Octopus Pide," is a blend of green olives, thyme and ricotta cheese. This dish is the perfect companion for the traditional Turkish pide, which Turkish families enjoy every Sunday at her restaurant. Her fish sandwiches, Turkey's beloved "balık ekmek" ("fish-on-bread") traditionally sold in Istanbul's Eminönü district, will have guests rethinking the spectrum of Turkish cuisine.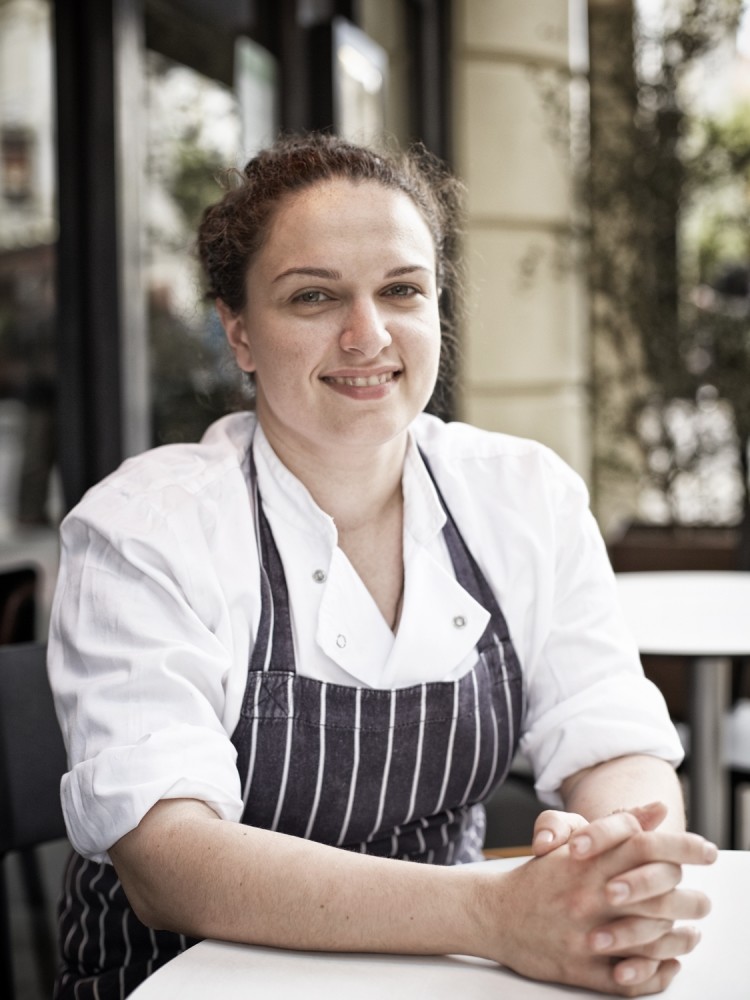 Selin Kiazim
A British-born chef who was raised in the U.K., Kiazim has a creative take on classic Turkish-Cypriot cuisine, offering tasty menu selections to customers at Oklava, a contemporary Turkish restaurant opened last autumn and jointly operated by Kiazim and Laura Christie. The Turkish word "oklava" means a traditional rolling pin used to make breads, pastries and pides, all available on Kiazim's menu. At Oklava, located on a street corner in Shoreditch, East London, Kiazim dons her apron every day to push the limits of traditional Turkish cuisine and distinguish it from the kebab shops in London's restaurant scene. Kiazim told Daily Sabah, "It is a dream come true. Together with my business partner Laura, we have created a concept that people love. It is wonderful to have the freedom to cook the dishes I want to eat. I source my ingredients from loads of places - I'm even using my grandmother's olive oil at the moment."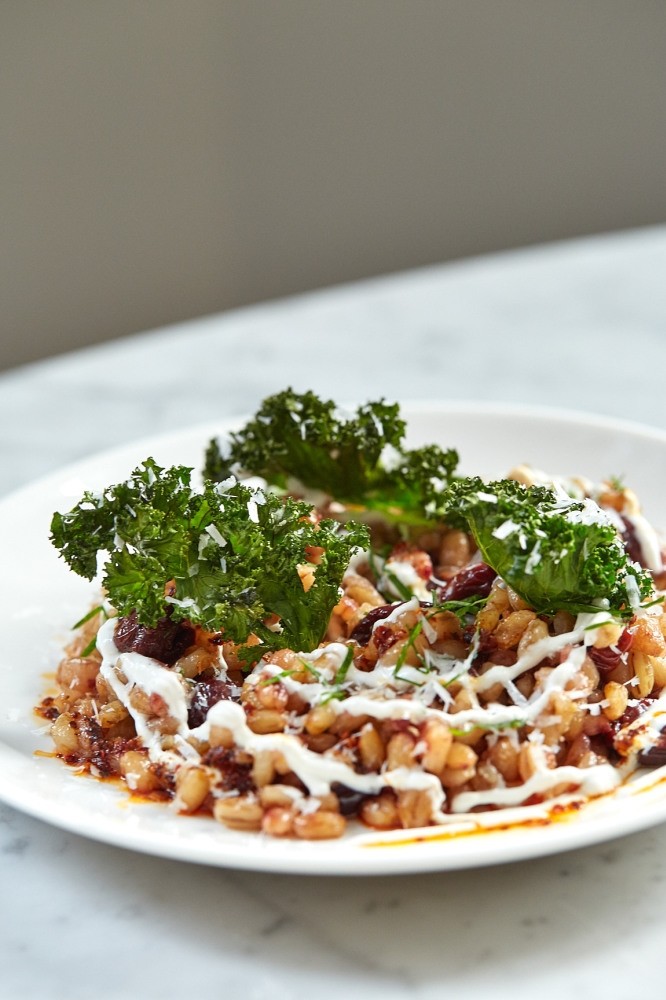 Pearl barley
Like other accomplished chefs, Kiazim's interest in cooking started at an early age. At the age of 19, she was fully aware of what she wanted. "I have always loved food because my whole family has always loved cooking. My dad owned restaurants on Green Lanes and my mum was a true matriarch - always cooking and planning the next meal." She still enjoys cooking with her 87-year-old grandmother who lives in a Turkish Cypriot village, masterfully making dough despite her age.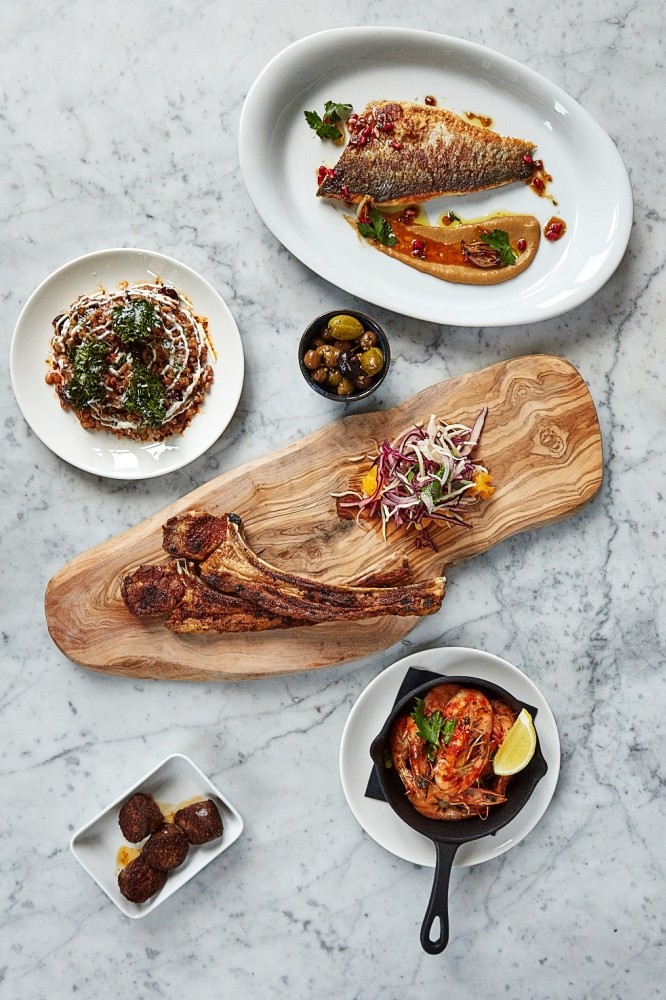 Lamb rips
Kiazim joined the Westminster Catering College and received a professional chef's diploma in 2008. "After school, I quickly fell in love with cooking. I was lucky enough to get a place working with Peter Gordon at Kopapa, and the rest is history. I owe my career to him - he has been an incredible mentor to me." Having appeared in international cooking competitions in Mexico, New Zealand and Geneva, Kiazim worked for acclaimed chef Peter Gordon at The Providores, Marylebone, later becoming the head chef at Kopapa, Covent Garden, before taking up residency at Trip Kitchen, Haggerston. Chef Gordon has a special place in Kiazim's life, having taught her how to create unique fusions by combining different flavors. "What a man. What he doesn't know about flavor and texture combinations is not worth knowing."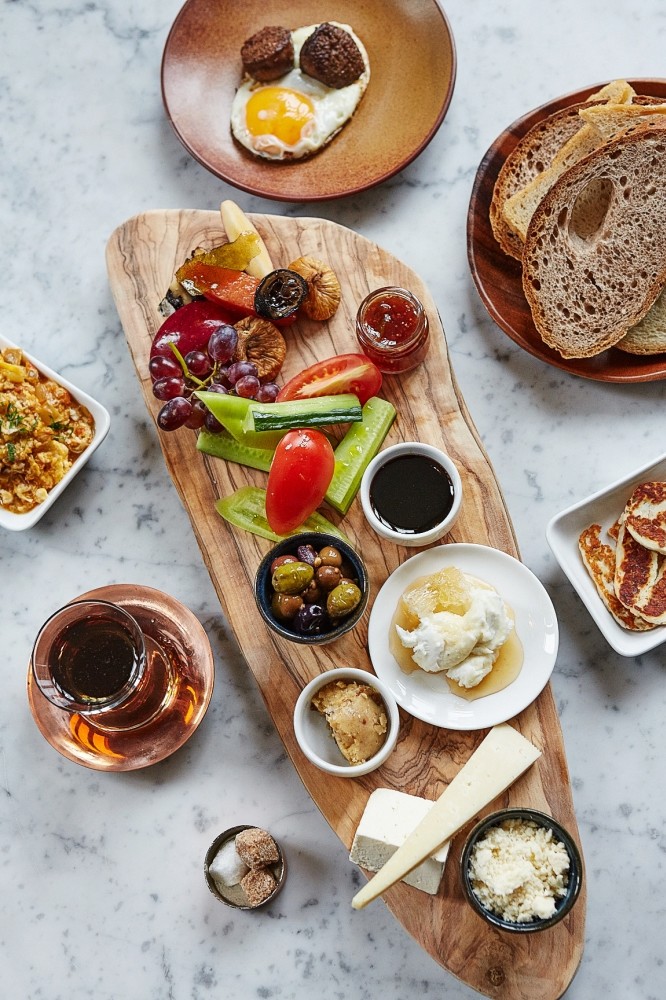 Inspired by flavors from her travels and fellow chefs, Kiazim is determined to revolutionize Turkish recipes through modern distortion. "Yes - I like to think of my food as traditional, but with modern twists. So my pides are served up with a modern salad bowl. Lamb köftes come with a dab of yogurt and sour cherries. Again, not what you would find in a kebab shop but the roots of Turkish food are there!"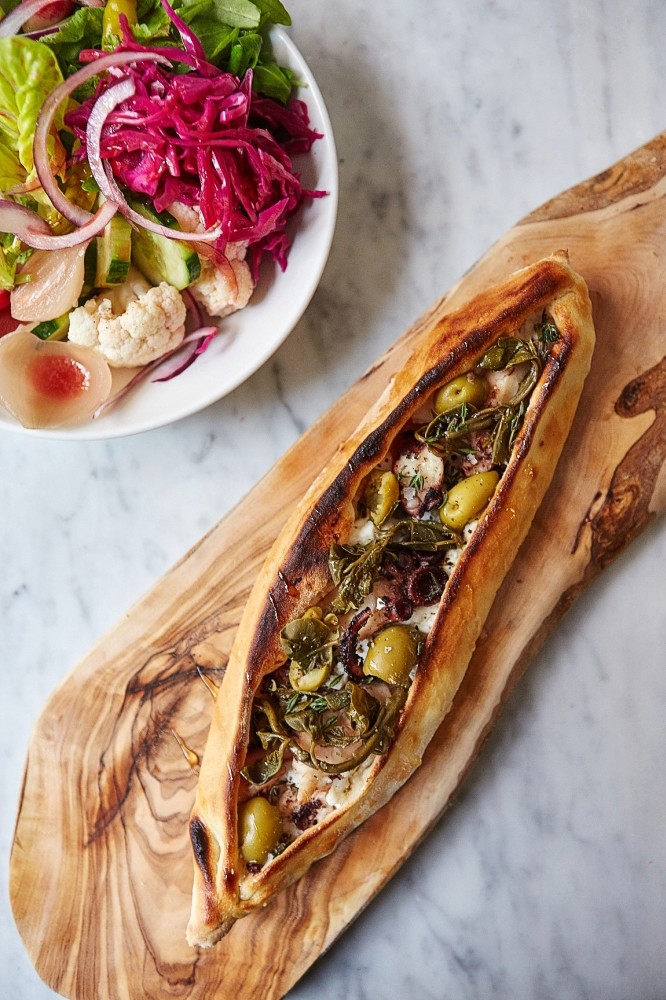 Octopus pide
Not surprisingly, the Oklava menu features Kiazim's Turkish-Cypriot heritage with snacks, salads and main dishes like "Grilled Cypriot pastırma [pastrami] sausage," "Cyprus potato chips" and "Şeftali Kebab" (wrapped in lamb fat). What she cooks is actually a demonstration of light island cuisine with olive oil and local produce.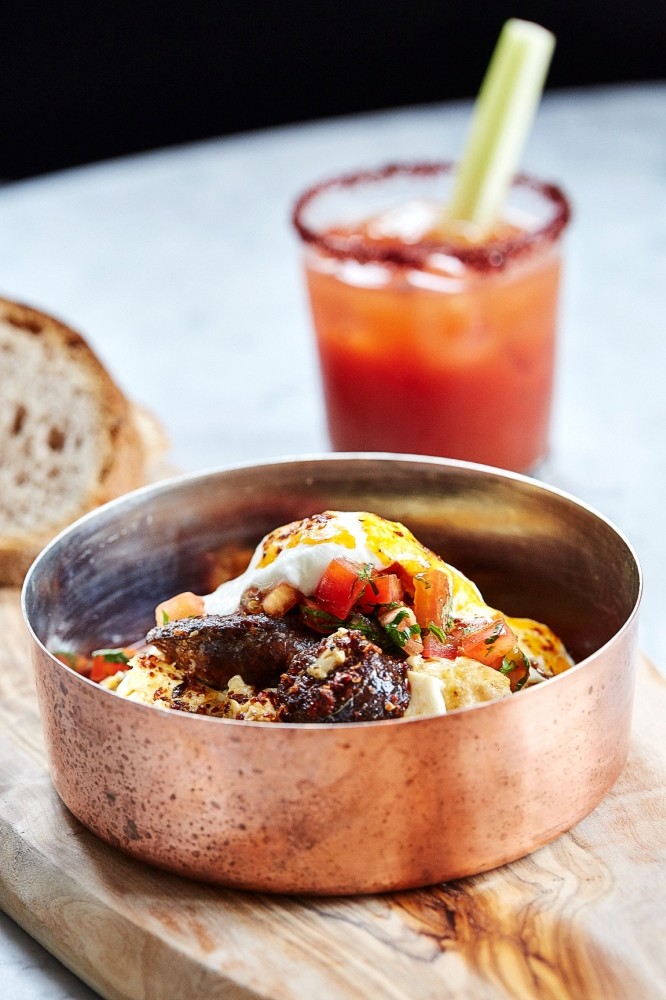 One of Kiazim's favorites is a cauliflower dish dominated by chili. "It will never come off the menu and my customers tell me that they sometimes come in to eat with us just for that one dish. I also love the Chicken with Za'atar and lime mayonnaise - [they are] so good." At Oklava, there is an open kitchen which serves as a stage where customers can sit around the bar and watch the culinary spectacle as chefs use a stone oven and real charcoal grill ("mangal" in Turkish) to prepare their meals.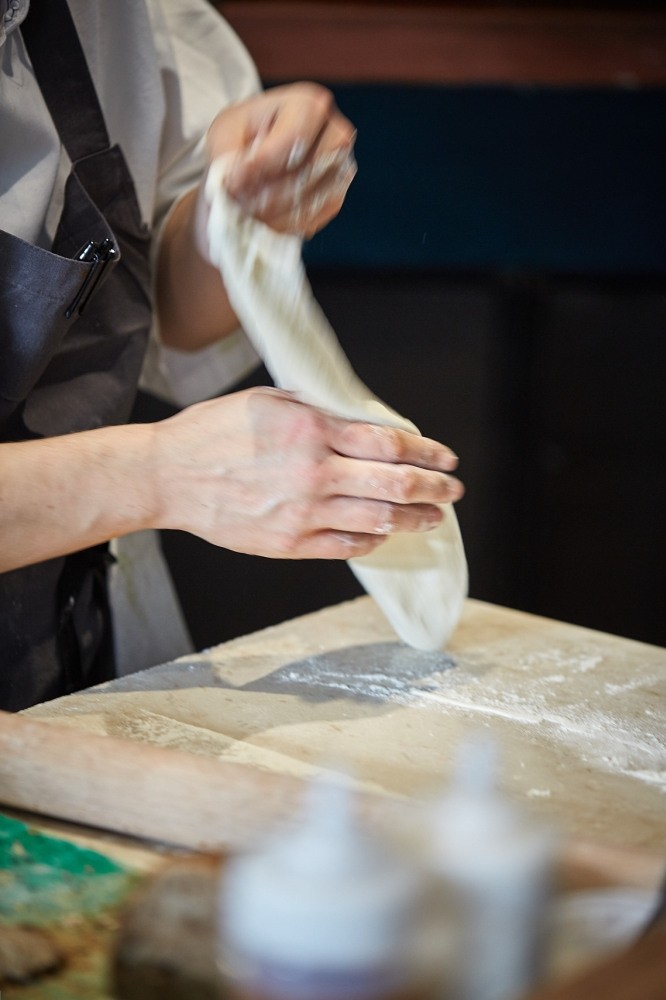 Aside from her creative recipes, traditional food options like "lahmaçun," a thin piece of dough toppled with ground beef, and "Imam bayıldı" (sauteed eggplant) are also served at Oklava, but for Londoners who prefer a Turkish breakfast or brunch, they can also have traditional Turkish coffee or Turkish apple tea. Kiazim said, sharing one of her tasty recipes for our readers, "It just feels like nothing else. The dishes burst with color and flavor. Our brunches are being wolfed down - boards of cheeses and fruits, fresh breads, and servings of menemen and fried eggs with [pastrami]. People seem to love the flavors." Here is one of her tasty recipes for our readers below.
Cheese, Leek and Potato Pide
Ingredients:

One large potato
One large leek
Four pinches dried oregano
Four pinches of sesame seeds
Four tablespoons of Tulum cheese
For the dough:
625 grams flour
12 grams fresh yeast
12.5 grams of extra virgin olive oil
Three grams of fine salt
Five grams of caster sugar
360 milliliters of lukewarm water
Cheese Sauce:
65 grams of unsalted butter
45 grams of flour
500 milliliters whole milk
50 grams of grated Pecorino cheese, or another hard cheese
85 grams grated Halloumi cheese

Instructions:

1. To make the pide dough, combine 150 milliliters of water with the yeast, olive oil and sugar. Whisk together and place to one side to allow the yeast to rise. Place the flour into a large bowl and make a well in the center. Pour the salt on the side of the well of flour. Once the yeast mixture is ready, pour into the well and using your hand, incorporate it into the flour, slowly adding the rest of water to form dough that doesn't stick to your hands. Knead for five minutes or until smooth. Place into a fresh bowl cover with a damp cloth and allow the dough to rise until it doubles in size.
2. To make the cheese sauce, melt butter in a saucepan over medium heat and then whisk in all the flour. Add 1/3 of the milk and whisk until smooth. Repeat with the remaining 2/3 of milk in two stages. Turn the heat down and cook for about 15 minutes, whisking occasionally. Finally, whisk in the two cheeses. The pecorino will melt but the halloumi won't. Take out of the pan and allow it to cool completely.
3. Cut off the dark green part of the leek and wash under cold water. Dry it off and place onto a baking tray and put into the oven. Roast for 20 minutes, turning it halfway through. You are looking to completely char the outside. If you happen to have your barbeque pit heated up, this is best done there for the additional smoky flavor. Peel the outside of the leek off but leave a little of the charred bits on as this to provide good flavor. Cut into 2-centimeter slices.
4. Pre-heat your fryer to 130 degrees Celsius. Peel the potato and slice on a mandolin into approximately 1 mm slices, into warm water. Rinse off the potatoes to remove excess starch. Dry on a clean cloth. Place a small batch of potatoes into the fryer one at a time to avoid making them stick together. You are looking to fry the potatoes until they are golden and crisp. Season with fine salt as they come out of the fryer.
5. To make the pides, divide the dough up into balls weighing 80 grams each. Roll into balls and cover with a damp cloth.
6. Roll out a ball of dough on a floured surface into a large oval shape; approximately 25 centimeters by 15 centimeters and three-millimeters thick. Leaving an edge of about 3 centimeters, spread around three tablespoons of cheese sauce down the center. Add a sprinkling of dried oregano and sesame seeds and top with a layer of leeks. Fold over the edges leaving the center of the filling exposed. You are looking to achieve a canoe shape, ensure you pinch the ends really well to keep it from unravelling while baking.
7. Pre-heat the oven to 220 degrees Celsius. Place in a large flat baking tray and bake for 10 minutes until it is golden brown and the exterior is crispy. Take out of the oven. Place a line of crispy potatoes down the middle and then sprinkle it with Tulum cheese.