I have always loved to eat using my hands if, of course, the atmosphere and the food is suitable for this. In Istanbul there is one restaurant where you can enjoy a hands-on eating experience: Dirty Hands. True to its name, Dirty Hands is a restaurant where you can really get your hands dirty. Located in Beşıktaş's Akatlar neighborhood, this restaurant offers dishes that are so delicious they will leave you licking your fingers. Forks and knives do not come with the food at Dirty Hands; unless you make a special request for them. In any case, many of the dishes on the menu are like snacks.

Located just across the street from Akmerkez, this restaurant is exactly what the neighborhood needed. It's always full, especially during after-work hours and during lunchtime. The place is small but has a smart design thanks to architect Efe Ergünlü. Chairs that can be moved up and down with levers, tables that are anchored to the ground with pistons, folding sofas, bar stools with springs are utterly intelligent features. Everything in the place is able to go under the ground or in the walls in a second and a huge bar area appears. In the garden area, on the other hand, you can always find a place to sit. There are even barrel-shaped bistro-style tables on the street where you can sip your drink and chat with your friends. But as I said, the mechanisms inside must be examined one by one.

The owners of Dirty Hands, Hülya and Oytunç Yazdıç, are a married couple who locals will recognize from Any at Arnavutköy. Successful restaurant owners, the Yazdıçs have already made a name for themselves in the sector. Dirty Hands is like a new baby for this couple and, in my opinion, it is a place with a sincere ambiance, the type of which I have been hoping to find in Istanbul for a long time.Part of the kitchen wall, designed in the shape of an old minibus, is a DJ cabin. Various names are written on the bricks of the restaurant's walls and the outside of the establishment is also covered in brick, witha fake factory chimney made of bricks outside. Waiters wear blue and white uniforms in a retro-style theme. To top off the entire getup, customers receive their bills in original cigar boxes from Cuba. In short, this place is a whole new concept.

Before mentioning the menu, I'm first going to mention the cocktails very briefly. Hung on a wall in a lighted frame, the cocktails here have striking names that suit the place very well as well as the Michael Jackson illustration in the place. I really loved the Black Honey with agave syrup, among other cocktails. Likewise, you should also request the cocktail, Dirty Talk. You must also ask for an "asparagus shot," distilled for six weeks, from the barman Onur. The Durobor brand martini glasses are especially worth looking at. They are each downright works of art.

When it comes to the menu, there are quite a few different options. You mark your choices with a pen on the menu that comes on paper. Dirty Hands serves breakfast, lunch and dinner. Believe me, to see the ribs with BBQ sauce served for lunch and dinner as well as the bagels served for breakfast which I've missed from the U.S., made me very happy. The kokoreç nachos and beef tacos are simply delicious. Also, I suggest the mini breads called Bao with beef, kokoreç or chicken. For dessert, on the other hand, I recommend the Mexican-style churros that I loved in the U.S. This pastry, coated in cinnamon, will remind you of tulumba. It's really delicious but I wish it longer like original churros from Mexico. In any case, this is my only complaint. In all truth, Dirty Hands is a place incomparable to any place in Istanbul. I congratulate its owners and the employees. Visit it the first chance you get.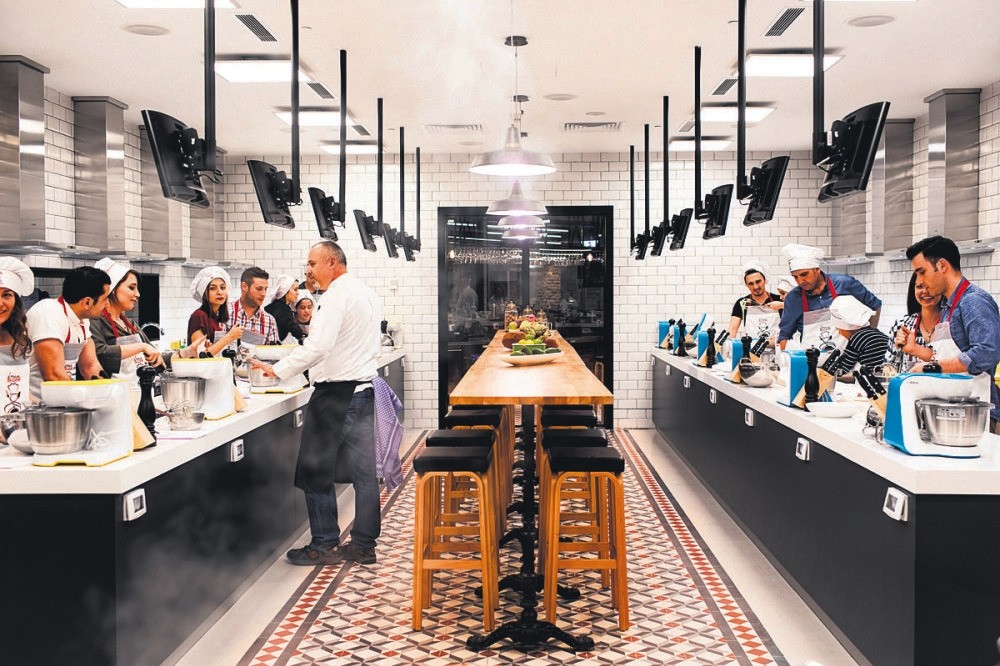 Since we are on the topic of eating with our hands, I will tell you about the sushi course I joined this week at D.ream Academy. If you want to prepare sushi, here you can prepare it with your bare hands and then taste it delightfully.This is not as hard as it looks, folks. We learned from D.ream Academy experts at their well-equipped training center in Fulya. There are many kitchens featuring the latest technology in kitchen tools and various utensils. The center is impeccably clean and modern. When I learned that they give cooking lessons of various types ranging from Turkish dishes to Japanese sushi year-round, I attributed the sprawling size of the center to this fact. You can check out their cooking courses at www.dreamakademi.com.tr.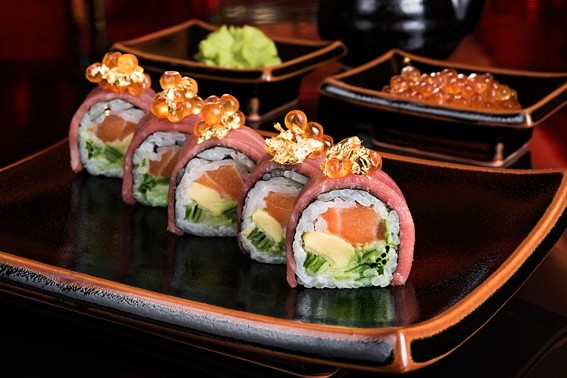 While talking about sushi, I must mention Lucca. The other day, I stopped by this legendary spot in the Bebek district to try their smoothies. They offer many new smoothie flavors at Lucca, which is uniquely different from other places. Here, they use a ton of fruit in their smoothies. At most smoothie places, I feel like I am drinking watered down fruit drinks but, at Lucca, generous fruit portions make their smoothies thick and give them a rich, creamy taste. The Frozen Pineapple Margarita and the Frozen Negroni are my favorites on the menu. As I was looking through their latest menu, I also noticed the rich variety in sushi choices that they have. I loved the crispy sea bass roll and the fried crispy nigiri. You can also take a look at the daily special, or Lucca Sushi Dish, which changes every day. If you opt out of joining a sushi-making course and you don't want to eat sushi made by amateurs like myself, I recommend that you stop by Lucca this Sunday and enjoy a refreshing smoothie and take a look at their sushi menu.
Top 3 Venues of the Week
Dirty Hands / Akatlar
Ferdi Baba / Çeşme
Limon / Bodrum
Top 3 Hotels of the Week
Bella Sombra / Bodrum
Nişanyan Hotel / Şirince
Ravouna / Beyoğlu
Top 3 People to Follow This Week
Filiz Öcal / PR Person
Kerem Zareli / Architect
Karsu Dönmez / Pianist