There is no doubt that if you're in Turkey an elaborate Sunday breakfast can be one of best things to be enjoyed at the weekends. Toasted bread, some well-brewed tea and coffee, omelets and a newspaper, checked now and then, all add to this pleasure. Naturally, brunches at the comfort of one's home are unique, but, when it comes to the variation of the menu, there can be a few alternative in Istanbul that are worth the try.
First on our list would be a place called Hudson in Istanbul's Arnavutköy and at the first look this trendy little spot is sure to resemble the restaurants out of New York's East Village. You can run into a celebrity sipping from his/her cup of coffee or reading a newspaper. The restaurant has an air of modesty and quality just like its owner Uğur Karabayır. The ceramic tiles that adorn the wall has a nice, unique green color, which we decided to call "Hudson Green."
The outdoor seating area is ideal for watching people out for a walk in the neighborhood on a Sunday morning. Booking is a must for the breakfast service that starts at 10 a.m. Valet parking is also available.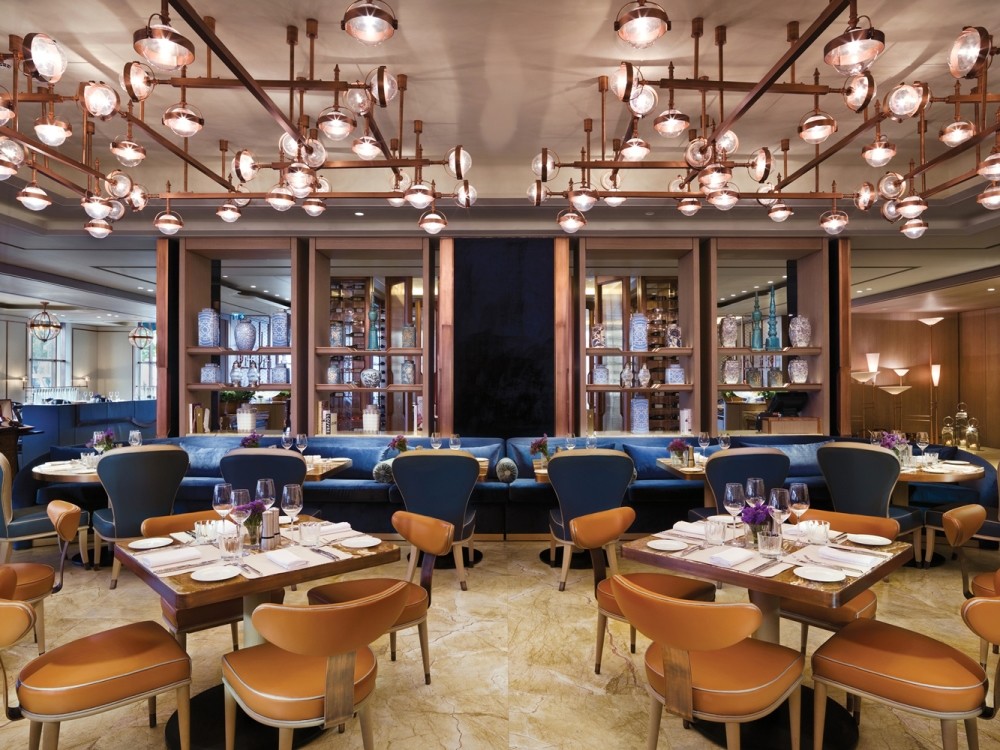 Now, let us take a look at the menu. Hudson does not offer a buffet thus food is not wasted and you do not pay a lot extra. But, there are some mouthwatering options for both adults and children. A breakfast for two offers a rich variety, including traditional Turkish items and a range of foreign selections while fresh bread, cheesecakes and pastries are displayed on the counter in the bar area.
There are a few items on the menu that are worth a mention, starting off with the olive oil they use in their food, the green olives with herbs, Egg Benedict, and guacamole with curd cheese. The Menemen (a traditional Turkish mixture of tomato, green pepper and egg) served in a copper pan was the best among the Turkish dishes. Everything on the menu was prepared with great care and attention to detail, peeled cherry tomatoes just to name one. Likewise, the retro-style plates complemented the spirit of the place.
Shangri-La Bosporus Hotel would be next on our recommendations for brunch. It is perfect choice for those who want to add a little elegance and luxury to their Sunday breakfast.
The hotel in Istanbul's Beşiktaş is one of our favorites because of its magnificent view of sea and a convenient location. The hotel's restaurant named IST TOO is also a popular venue for different events. It hosted Gaziantep Cuisine Week this September and Indian Cuisine Week last month. They serve a menu with unmatched options, from bread called "nan" to lentil dishes with curry sauce.
IST TOO is ideal for brunch in a chilly autumn morning. It offers indoor sitting but with its high ceiling it feels very spacious. The 'all you can eat' brunch offers a rich variety with an open buffet, ranging everything from traditional Turkish breakfast like kebab and 'pide' to special dishes from the far-east Including Beijing duck and fresh sushi. Their Alaska lobsters are also highly recommended. Visit the IST TOO with live Latin music on a Sunday at your earliest opportunity, but do not forget a book a table before you do so.
We would also like to like to remind you that a 5:00 p.m. tea session has started at the Lobby Lounge of the Shangri-La with delicacies offered by elite pastry chef Feray Aydoğdu. Walnut tarts, coconut marshmallows, vanilla macarons and many other unique tastes can complement your cop of Chinese tea, in seven different categories with more than a hundred selections. The tea sessions are set to continue throughout this month from 2:30 p.m. to 6:30 p.m. every day.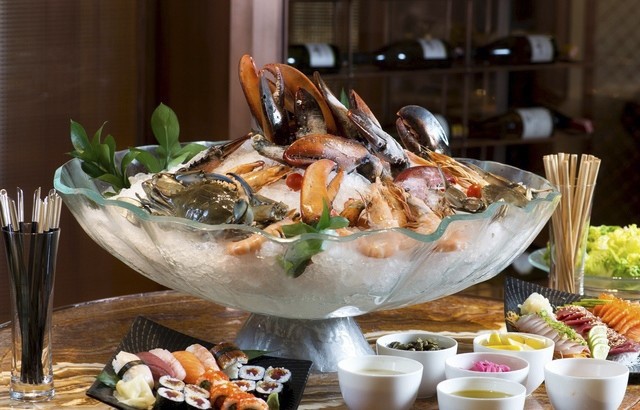 The final selection on our brunch destinations is a place called Private Reason at the center of Istanbul's Bebek. Away from all the noise and the crowd, this venue definitely deserves having "This is my happy place" as its motto. It is dog friendly and offers bike parking.
If you are a coffee addict, this is the right place to be on a Sunday morning, as it offers many coffee varieties prepared by real experts. Our favourite was the Kenya coffee, which is prepared through a Japanese Syphon brewing technique.
They also offer a great selection of breakfast items. It is ideal especially after a short walk by the seaside in Bebek. You can get some fresh morning air, buy your newspaper, choose your coffee and order your breakfast at Private Reason.
Though they do not offer an open buffet they do offer a wide range of varieties and the prices are very reasonable. You could start with their big toasts filled with different ingredients. There is only one word to describe the toast with sausage and dry tomatoes in it, 'addictive!'
You should also try the "Legendary 3," one of the most popular items on their toast menu. There are, however, lighter options as well.
Their detox juices and smoothies beside the scrambled egg with Quinoa is one of their healthier options. Turkish breakfast is generally served with rich cheese options, with the items placed in cute and colorful ceramic cups. Panino bread sandwiches can be another option. The desserts, especially the profiterole is absolutely amazing! You should definitely taste this recipe with special chocolate. But, if you want to stay away from calories, home-made Granola can be your dessert option! Don't hesitate and add some taste to your Sunday breakfast. We congratulate Vardar Topçu, who is the owner of this place and recommend you to visit this venue next time you have a walk in Bebek.
Tips of the week
TOP 3 RESTAURANTS OF THE WEEK
- Hazine / Cihangir
- Goya / Karaköy
- Zuma / İstinye
TOP 3 HOTELS OF THE WEEK
- Argos / Cappadocia
- Güral / Sapanca
- Limak / Yalova
TOP 3 PEOPLE TO FOLLOW THIS WEEK
- Ayşe Boyner / Businesswoman
- Nilüfer Lafiş / Event Professional
- Selim Kastoryano / DJ