Traditional Turkish cuisine has a large impact on Turkey's tourism industry, with tourists spending $300 million on food at affluent restaurants, according to numbers by the Turkish Restaurants and Entertainment Association (TURYİD).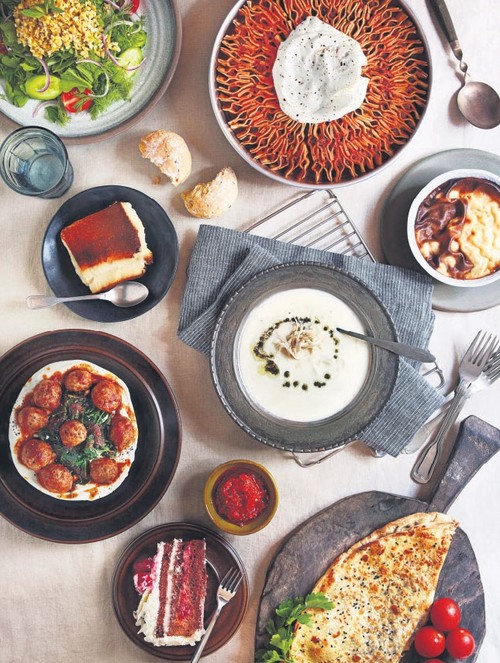 To drive tourism through gastronomy, Turkey's Chefs Federation (TAFED) will be organizing large gastronomy events this year, including an upcoming one which will be held in the coastal town of Kuşadası next month. Tourism officials say sea, sand and sun are not enough to attract vacationers, and the sector's saving grace is now gastronomy.
Around 300 chefs from different countries are expected to be the guest of the Aegean Chefs Championship, where they will show off their professional skills in Turkish cuisine.
With the theme "Anatolian cuisine," the championship will be hosting chefs from South Korea to the United Kingdom and Tunisia to Romania. Emrah Köksal Sezgin, the coach of TAFED's national team, said the chefs will give a very clear message to the rest of the world by joining our championship as they stand with Turkey.
The TURYID data shows international tourists visiting Turkey spend more and the member restaurants serve over 5 million tourists per year. The country's diverse food culture is a big driver as each region's food culture has survived over centuries. Along the Aegean coast, a well-preserved one with Turkish and Greek elements help tourism to grow, while the eastern regions' cross-cultural tastes offer more than kebab and baklava.
The upcoming championship will take place from Feb. 22-25 as part in the Aegean Hosttech Hospitality Fair at the Ephesus Congress Center. The fair will also gather exhibitors from 200 companies. A rich program of concerts, dance performances, workshops and sessions with chefs sharing their success stories will be waiting for visitors.
On Tuesday, the TURYİD members held a silent march to condemn the recent nightclub attack in Istanbul, announcing that they will begin campaigns to better promote the country's high gastronomy tourism potential.