Syrian refugee children aged five to 12 in the southern Gaziantep province are enjoying themselves in a cooking school where they are learning how to make pizza.
Previously organized for Syrian women, the workshops given by the municipal art and professional training center have hosted a group of Syrian children this time around.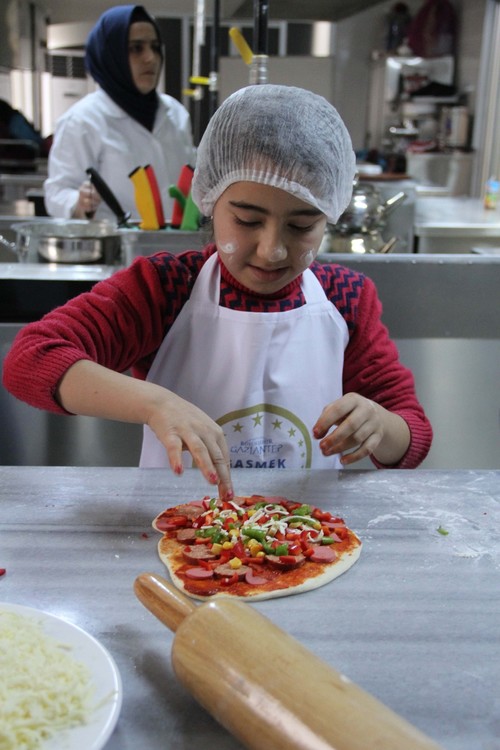 Most of the children have been living in tents in camp and the creative workshops are helping them relieve stress and interact with their peers.
"Many of them made pizza for the first time. They were quite excited and liked the workshop," said Selen Yetkin, a trainer chef based in the municipal center's cooking school.
Elsa Yassa, a Syrian refugee girl excitedly said, "I really like cooking and I maybe will become a chef in the future. I will try making pizza again by myself."
Yahya Dede, a trainer based in the Ensar Community Center that coordinates the workshop, said that most of the children have fled from Aleppo with their families and are taking shelter here.
The children prepared the ingredients by themselves and made the pizza dough with the help of the trainers.
The ongoing Syrian war, now in its fifth year, has caused the deaths of millions with an influx of refugees taking shelter in neighboring countries like Turkey which hosts the highest number of refugees, almost 3 million.
For children, the burden of war is severe and Turkey has made continuing efforts to improve their psychological well-being.