Once you are sure about the decision to make the life-changing move to another country, you begin to type different combinations with the word "expat" - "expat network," "expat job," or "expat housing." Aspiring expats are often looking for ways to change their lives from the ground up. Luckily, if things do not turn out as they plan, they generally have the chance to go back to their native country.

"[Before] moving here [Istanbul] I had no idea of what my life would look like, but I decided to take matters into my own hands and build the life that I wanted for myself," said Anne Solhaug Tutar, a young Norwegian expat residing in Istanbul and the owner of Natura by Anne, a line of gluten-free and vegan snacks. For many expats, the easiest way to find employment in a new country is mainly by searching for a similar position to the one they used have back home. Obviously this is not the only way to earn a living, and a great number of expats are starting their own business like Anne, turning them into successful enterprises while contributing to the city's economic and social scene.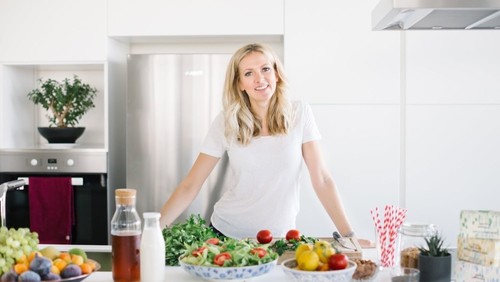 Anne Solhaug Tutar, a young Norwegian expat, resides in Istanbul for around two years.

Having settled in Istanbul two years ago following her marriage to a Turkish man, Anne was previously working in business development, but a series of health problems led her to make some serious lifestyle changes, and the more she learned about nutrition and the impact of food in daily life, the more her interest grew in this field.

"I started studying nutrition to become a health coach on the side, and once I moved here I could finally put my new knowledge to use," she said.

Establishing a good social life is apparently one of the main struggles expats face but setting up a business is even more burdensome because of cultural differences and expectations unique to each region.




"I really thought it would be difficult for me to be accepted, especially as a young female entrepreneur starting something from scratch. In the end, though, I feel like being a foreigner has been a benefit."

A report by Rosetta Stone Inc., an education technology software company, says knowledge of the local language is an important factor in future expats' success. So does Anne. "The biggest challenge has been the language, as I knew absolutely no Turkish when I moved here. I'm taking classes and hope I'll be able to speak Turkish soon, inshallah," she adds.

Anne first started making her own health bars in her kitchen and then she came up with the idea of turning it into a business. "When I moved to Turkey I found my choices of healthy snacks were even more limited, as health bars like the one I came up with at the time were not available here. It was a real challenge to find food in the stores and in restaurants I could still have, and at the end of the day I had to make most of it myself."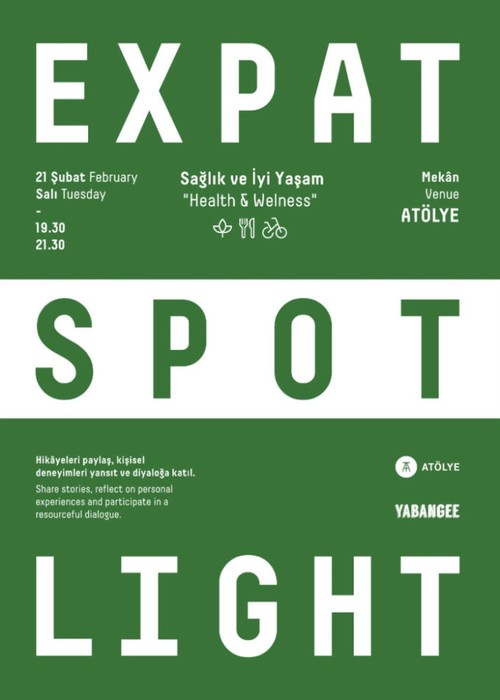 More and more Istanbulites are looking for gluten-free and sugar-free food options and they are increasingly consuming organic food. "The demand is growing and people seem to be tired of being fooled by the packaged goods industry. That's where my products come in handy. I only used ingredients I knew from my own kitchen, and that makes it easier for people to understand what it is."

Available at respected places for good food choices like Eataly and Plus Kitchen as well as online sources like Tazemasa and Supplementler, Natura by Anne has about 100 smaller retail partners such as organic shops and cafes. Although the field Anne is engaging in is still quite new, she is excited to grow her business and help make healthy choices more accessible.
Expat Spotlight at ATÖLYE

There is an apparent rise in entrepreneur expats in Istanbul who not only move to a new country but also move from a regular job to being self-employed. On Feb. 21, Expat Spotlight, the debut of a new monthly talk series will bring together the city's diverse international community to share moving stories and personal experiences.

As a guest speaker, Anne will be sharing her journey in starting this tasty brand as well as give some tips and insights to other inspiring entrepreneurs.

"I think innovation and entrepreneurship is really important to drive the economy forward and make Turkey flourish even more. Although I'm Norwegian and have products deeply rooted in Norwegian values, I'm also very proud to have our production here in Turkey, and I hope my brand can be a part of a successful export story for Turkey one day."

At ATÖLYE, a community space in Bomontiada where innovative ideas come to life, the one-day event by the Yabangee community will be in English centering on the theme of "health and wellness." Aside from Anne, Expat Spotlight will introduce Moritz Marwein of JÜS, Janelle Berberoğlu of Chikirina, Rajesh Rapaka of Takadhimi and Bollywood Dance and Eda Günay of Uplifers.

A German expat resident since 2014, Moritz runs cold-pressed juice brand JÜS with his Turkish partner Aylin Erman. He is the general manager of the company at the shop in Cihangir, which offers a rich selection of juice options mostly for health-conscious customers doing cleanses and detoxes.

The next guest speaker is Janelle, the co-founder of Chikirina, a quality yoga and Pilates activewear and lifestyle brand. Half Turkish and half American, Janelle has teamed up with her long-distance cousin, Fulya, to launch a functional and stylish fitness clothing line.

Expat Spotlight has also invited Rajesh, a professional Indian dance trainer living in Turkey for years. Born in Visakhapatnam, Rajesh is the mastermind behind Takadhimi and Bollywood Dance group that has been performing traditional Indian dances as well as other dance styles like Bhangra, Rajasthani and Gharba since 2011.