Organized under the sponsorship of the Antalya Mercantile Exchange (ATB) with the support of the Union of Chambers and Commodity Exchanges of Turkey (TOBB), the 8th Local Food Fair, known as YÖREX, opened to visitors yesterday Expected to host 200,000 visitors this year, YÖREX which will run until Sunday, Sept. 17 features thousands of local foods unique to 70 provinces of Turkey.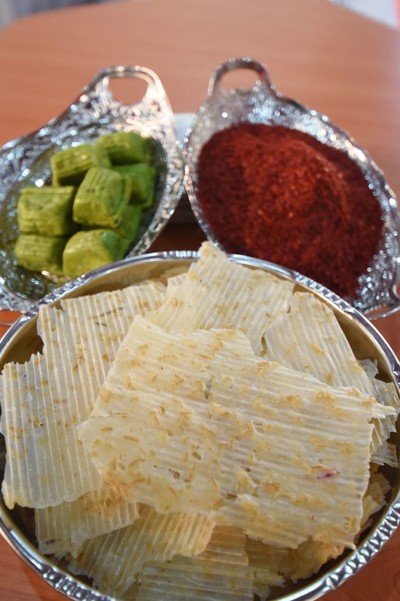 Being held in the ANFAŞ EXPO Center, YÖREX offers visitors a glimpse at the 12,000-year-old cultural richness of ancient Anatolia. At the fair, visitors can discover a wide range of local products including Kars gruyere cheese, Denizli's Buldan fabric, the Van cat, the Sivas Kangal dog, Tokat's grape leaves, Hatay's "kunafah" (a local dessert), Ordu nuts, Rize tea, Diyarbakır's plaited cheese, Muğla's "sarı lira" dessert, Kaman walnuts, Kırşehir's grape molasses, Erzurum's jet, Eskişehir's meerschaum, Erzincan's tulum cheese, Maraş's pepper, Edirne's fried liver, Yozgat's testi kebab (cooked in a sealed clay pot), Aydın's fig, Manavgat's sesame seed paste and various handicraft products.
With the participation of more than 400 agents from 70 provinces across Turkey, 124 chamber and exchange companies, 16 development agencies, 70 various institutions and organizations along with more than 200 companies, YÖREX is expected to host more than 200,000 visitors this year.