We all know that no one can resist a freshly brewed cup of coffee, and this week, the Istanbul Coffee Festival offers you all the coffee you could possibly want, opening its doors today in celebration of the city's coffee culture and introducing international flavors to Istanbulites. From high-class baristas to artisan roasters, independent coffee shop owners and more, artisans from every range of coffee expertise will be at the festival held at Istanbul's Küçükçiftlik Park until Sept. 24.
Istanbul, the coffee capital of Turkey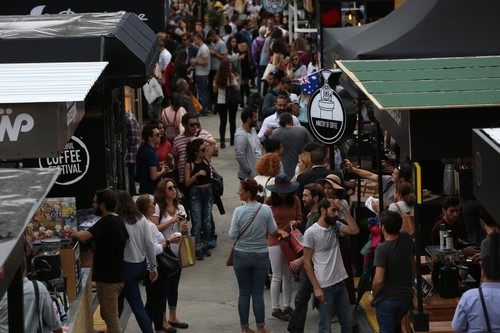 Istanbul's coffee scene has enjoyed expansive growth in recent years, as young coffee lovers across the country show increasing demand for convenient, trendy cups of coffee complete with fashionable drinkware. Istanbul's coffee production industry has experienced a boom in neighborhoods from Karaköy to Beşiktaş and Kadıköy and Bomonti, where coffee is served at bustling cafes that introduce some of the most creative concoctions of specially brewed coffee in charming, vintage coffee shops that also serve the familiar and nostalgic cup of traditional Turkish coffee, a must-try.
The Istanbul Coffee Festival is hosting hundreds of world brands, offering a program full of alluring tastes, impressive barista shows, acoustic concerts, custom-designed products, seminars and arts exhibitions.
The theme of Turkey's richest coffee fest of 2017 is "The life cycle of coffee."
As one of the two largest coffee festivals in the world, the Fourth Istanbul Coffee Festival is expected to gain attention as it increases in popularity every year, becoming a branded gastronomy festival in Turkey. Last year, the festival broke a new record in terms of visitors, with more than 30,000 coffee lovers taking part in the event. Representing prominent coffee brands of especially third-generation coffee culture under one roof, the Fourth Istanbul Coffee Festival brings together the leading coffee shops of Istanbul, coffee bean suppliers, coffee machine manufacturers, gourmet delights paired with coffee and coffee-inspired designers for visitors.
Music to dominate this year's festival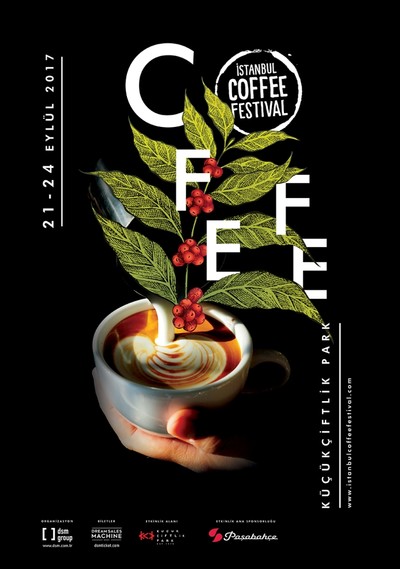 Organized under the communication sponsorship of Türk Telekom Prime, the Fourth Istanbul Coffee Festival is expected to host world-renowned musicians, combining the delights of coffee and music.
In the scope of the festival, which will combine coffee delights and entertainment at Küçükçiftlik Park until Sept. 24, Türk Telekom Prime customers can purchase tickets at a 50-percent discount and will have the chance to enjoy an unforgettable experience in the Türk Telekom Prime Lounge, which offers special events and gifts.
Every day, the festival will host seven live concerts from world-renowned musicians. Today, DJ Sonat will warm up the festival area with a breathtaking performance, followed by Ülkü Aybala Sunat-Eylül Biçer, The Away Days, Deniz Tekin, Sufle, Çağan Tunalı and Monality, which will take over the performance stage at the Fourth Istanbul Coffee Festival, offering a memorable night for coffee lovers.
Tomorrow, Ağan Tunalı, Allen Solo, the Uninvited Jazz Band, Sufle, Emir Ersoy, Çağıl Kaya, Allen Husley and Kalben will give live performances exclusively to festival goers.
Sonat Süngü, In Hoodies, The Away Days, Jabbar, Gökcan Sanlıman, Çağıl Kaya and Bülent Ortaçgil will come to the Küçükçiftlik Park to take over the performance stage on Saturday. On the last day of the festival, Sonat Süngü, Ülkü Aybala Sunat-Eylül Biçer, In Hoodies, Deniz Tekin, Burcu Tatlıses, Jabbar and Gripin will give stunning performances for the final day of the festival, which closes its curtains on Sept. 24.