Istanbul restaurants in different neighborhoods offer different flavors. My first suggestion is in the lovely Beşiktaş area. With its old trees and magnificent Bosporus view, one of the hottest spots in the neighborhood is Swissotel the Bosphorus. Due to its location overlooking the Bosporus, it has both wonderful scenery and is easy to reach. The restaurant I find the most successful is Cafe Swiss and its brunch menu is worth a look. Imagine a brunch service including even Peruvian flavors.
You should definitely try the ceviche options. Other seafood options are quite rich. Lobsters, fresh oysters, octopus salads and tiger prawns are perfect for seafood lovers. Also, the Mexican food section is marvelous.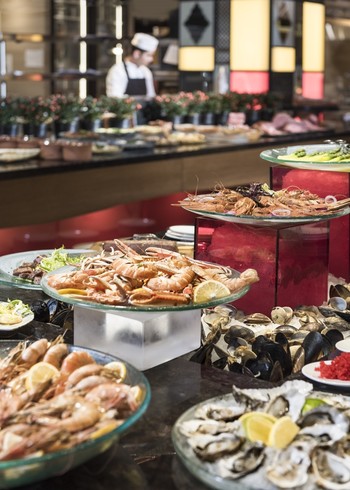 The avocado salad, choices of sour cream and crispy tacos will spoil you. The brunch menu, which offers Turkish cuisine besides fresh sushi, is very rich and varied. I guess what you will enjoy the most will be the desert section. I especially suggest the chocolate baklava. You will definitely enjoy the brunch, while you listen to a live music band playing old Turkish and American classics.
Another thing I like in the brunch service of Swissotel the Bosphorus is that the kitchen is open. You can see the chefs and the kitchen counters. In fact, some dishes are prepared in front of you. The dishes come fresh out of the oven. The chefs are as friendly as the waiters. The dining hall with high ceilings and furniture designed in pastel tones, on the other hand, is perfect for Sunday tranquility. You will really love the hotel's brunch atmosphere. Bon appetite!