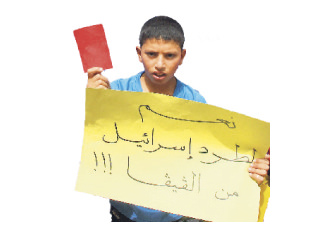 Palestinian youths hold red cards and placards reading in Arabic: "Yes to kicking Israel out of FIFA", during a demonstration against the Israeli Football Federation in the West Bank city of Hebron, yesterday. FIFA president Sepp Blatter saw his Mideast peace-making mission crumble on May 20 after the Palestinians vowed to press efforts to have Israel suspended at the upcoming world football congress.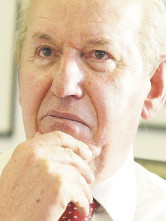 Şenes Erzik

The vast corruption scandal is contining to engulf world football's governing body. Seven officials, including Vice President and Confederation of North, Central America and Caribbean Association Football (CONCACAF) President Jeffrey Webb from the Cayman Islands, were arrested on numerous corruption charges in Switzerland on Wednesday. Andre Marty, spokesman for the Swiss Attorney General's Office said on Thursday prosecutors planned on Thursday to interview 10 members of the FIFA executive committee who were already members in 2010, when the vote on who was to host the 2018 and 2022 World Cups occurred. Marty declined to name them, but a review of the FIFA executive committee members present in 2010 and produces 10 names: Şenes Erzik of Turkey, Michel D'Hooghe of Belgium, Jacques Anouma of the Ivory Coast, Marios Lefkaritis of Cyprus, Angel Maria Villar of Spain, Worawi Makudi of Thailand, Issa Hayatou of Cameroon, Hany Abo Rida of Egypt, Vitaly Mutko of Russia and Rafael Salguero of Guatemala.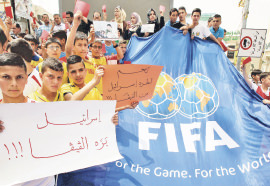 Amid angry reactions across the world, FIFA President Sepp Blatter met with the heads of FIFA's six confederations in Zurich yesterday morning. The president of the European governing body UEFA Michel Platini attended, along with the heads and representatives of the Asia Football Conderation (AFC), CONMEBOL (South America), CAF (Africa), OFC (Oceania) and CONCACAF.
Platini said he confronted Blatter during the emergency meeting of football chiefs and called on him to stand down because of the scandals engulfing world football. Blatter refused and Platini made a public appeal at a press conference for member nations from around the world to vote against Blatter for the FIFA presidency in a vote today. "I asked him to resign: enough is enough, Sepp. He listened to me but he told me it is too late," Platini told a press conference. "I say these things with tears in my eyes. I don't like it this way. But there are just too many scandals," he added. U.S. authorities said nine football officials were among 14 people facing up to 20 years in jail if found guilty in the long-running corruption case. Separately, Swiss investigators raided FIFA's headquarters as part of an investigation into the awarding of the 2018 and 2022 World Cups to Russia and Qatar.
UEFA has demanded that the FIFA election be postponed, while CAF are opposed to a postponement of the presidential election in which 79-year-old Blatter's only challenger will be Jordan's Prince Ali Bin Hussein, 39. While, European football nations say they will not boycott the FIFA congress, UEFA president Platini says the majority of Europeans will vote for Prince Ali for FIFA president.
Football Federation Australia will seek a fresh start for football's governing body FIFA and vote for Prince Ali bin Al-Hussein as its next president, FFA Chairman Frank Lowy said.
While the U.S. investigation said South African officials paid $10 million in bribes to host the 2010 tournament, South African Sports Minister Fikile Mbalula denied the allegations, saying that public money had not been given to "criminals."
And, worried that their reputations will be tarnished by their links to FIFA, major sponsors are demanding that football's global governing body clean up its act, with Visa even warning it is prepared to jump ship. Coca-Cola also made it clear it is unhappy with the scandals rocking the organization. Visa provided the most acute criticism of FIFA, saying it expects the organization to take "swift and immediate steps to address" its issues. Coca-Cola was also among the companies to take a harder stance. "This lengthy controversy has tarnished the mission and ideals of the FIFA World Cup and we have repeatedly expressed our concerns about these serious allegations," the company said in a statement. The range of companies involved more or less directly with FIFA and the football world is large. For most of them, their association with the world's biggest team sport has paid handsome dividends so any decision to bring that to an end won't be taken lightly so long as they see changes in FIFA's governance and approaches. The views of the sponsors aren't something FIFA can ignore, as the sponsors provide almost a third of its revenues. Recent figures showed that the organization generated $5.7 billion in 2011-2014, which encompassed the Brazil World Cup, with sponsors and commercial partners contributing almost $1.6 billion.