Having been stunned 3-0 by Shakhtar Donetsk in the second leg of the UEFA Champions League's third qualifying round in Lviv, Ukraine on Wednesday, Fenerbahçe's European adventure this year will continue in the playoff round of the UEFA Europa League. The scorers for Shakhtar Donetsk were Ukrainian forward Olexandr Gladkiy, Croatian right-back Darijo Srna and Brazilian midfielder Alex Teixeira. Near the end of the game Fenerbahçe's Danish center-back Simon Kjaer was brandished his second yellow card after a foul and was sent off.
After the first leg, played on July 28 in Istanbul, which was a goalless draw, Wednesday's victory earned the Ukrainian team a place in the Champions League playoff, while Fenerbahçe will try their luck in the UEFA Europa League. Fenerbahçe head coach Vitor Pereira said in the press conference after the match, "We tried but could not make it. We will form a great team. We will make our fans extremely happy at the end of the year. There are two possibilities. One is not to manage, the other is not to try. We tried this evening but we could not score. Shakhtar found positions and used them. Our path is just beginning. We knew that the match would be tough. We proved that we were a brave team. Now, there is a new European challenge that awaits us. Our team did not lose their motivation. Yet, I think the referee was unfair."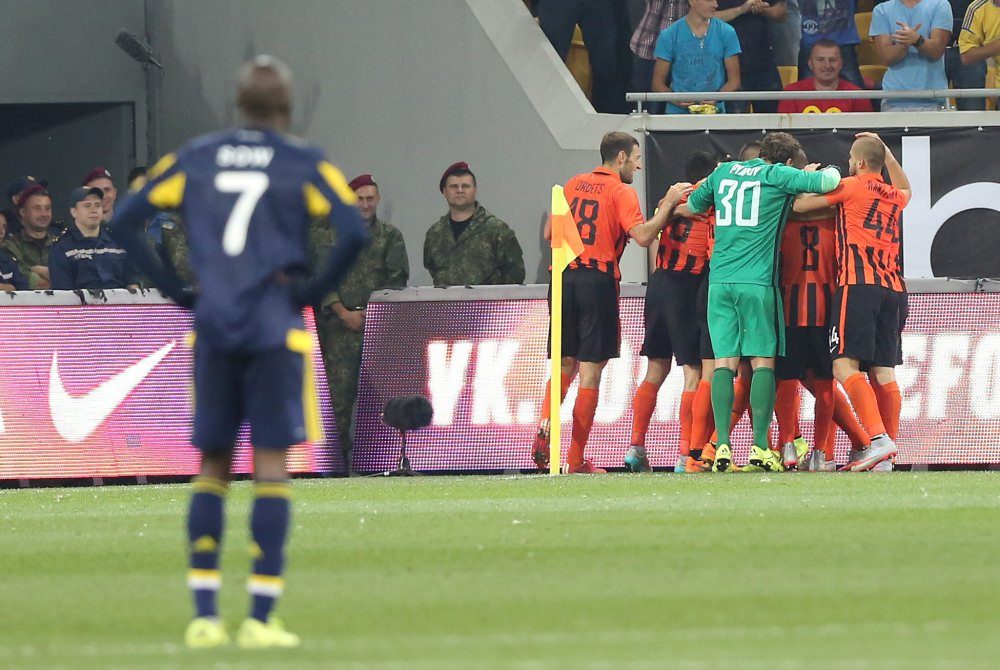 Stressing that he did not deserve to be sent to the tribunes, Pereira said angrily, "I'm an emotional person. I live the match within me. I did not do anything to deserve to be shown a red card. While I leave the field we conceded the second goal. My sending out affected the team I guess. This goal put us in a very difficult position."
"Our rival has been playing side by side for long years. They know each other pretty well. But we are just a newly formed team. We have been working together for four weeks. We must get our ass together immediately and I can definitely say that we will participate in Champions League and will be the most powerful team in the giants league."
With Fenerbahçe saying farewell to the tournament, the Istanbul side have now gone seven years without a Champions League appearance. The navy blue-yellow team have not made into the group stage since the 2008-09 season.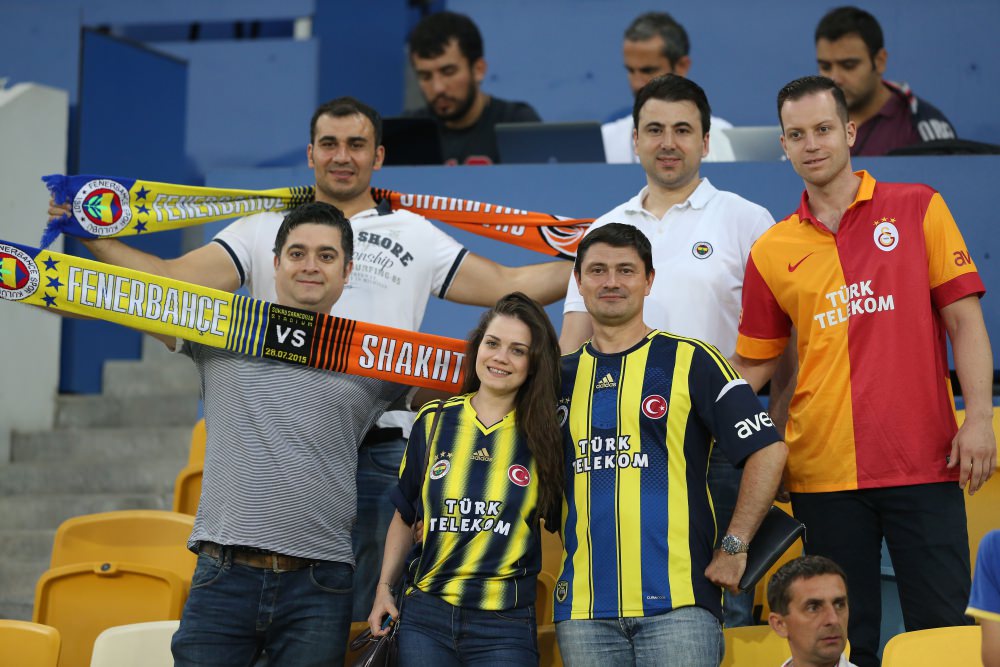 Meanwhile Shakhtar Donetsk's coach Mircea Lucescu said they were very lucky to have advanced into the next round. He said, "We have eliminated a very powerful team. Luck was on our side. It is not a realistic result. Especially, our midfielders were very good. I believe Pereira's sending off was risky but it was the right decision."
Meanwhile, Europe's top tier international club level football tournament UEFA Champions League third qualifying round ended on Wednesday night, with 11 teams proceeding to the playoff round.
In addition to Ukrainian giants Shakhtar Donetsk, Kazakhstan's Astana, Scottish club Celtic, Russian CSKA Moscow, Belarus' BATE, Swiss club Basel, Serbian side Partizan, Swedish team Malmo, Belgian side Club Brugge, Israel's Maccabi Tel-Aviv and Albanian team Skenderbeu are in the playoff stage.