The president of cash-strapped Turkey's first division w team Orduspor has turned to an unorthodox method of getting his club out of the financial mire. The Black Sea club's president, Yaşar Pamuk, has started an aid campaign called "A basket of hazelnuts" to help pay the club's TL 83 million debt ($28 million). Ordu, a province in Turkey's Black Sea region, is famous for hazelnuts. Turkey produces about 70 percent of the world's hazelnuts, and over 50 percent of those come from Ordu. So Pamuk addressed his fellow townsman and said, "Our burden is very heavy. We can overcome this financial crisis together."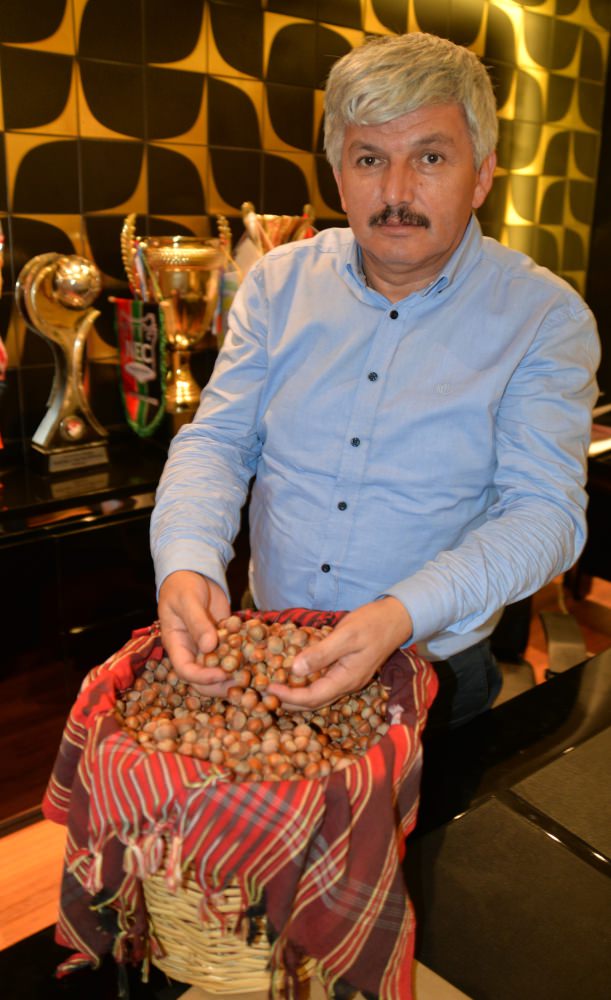 Pamuk stressed that the debt that they have taken on from the former administration has reached serious levels and it can only be paid with the solidarity of all of the people of Ordu. Pamuk said, "We have been trying to get rid of this debt burden since we took over the administration. Ordu is one of the biggest hazelnut producers in Turkey. So we started a campaign called 'A basket of hazelnuts.'
As part of this campaign, we call on every Ordu fan to donate a basket of hazelnuts to our club if they can afford it. This is a symbolic campaign and we expect our fans and townspeople to aid our club." Pamuk said the fans can participate in the campaign by registering as a member of the club. After the campaign, some fans came to the facilities of the club and delivered a basket of hazelnuts to the president.