Making an exception to the rule according to which a supporter supports their team, Algerian fans decided to support the opposing team, Palestine, in a friendly match on Wednesday at the 5th July stadium in Algiers. In kind, the Palestinian fans supported Algeria. In the end, Palestine beat Algeria 1-0 but the real winner was the friendship between the two nations. Algerian fans erupted in joy when Palestinian player Ahmad Abu Nahia scored for his team in the 62nd minute. At least 80,000 fans were reportedly in attendance for the game.
Algerian Sports Minister Mohamed Tahmi said the project would be carried out wholly on humanitarian grounds. "This will provide funds to help our Palestinian brothers, especially those in Gaza," Tahmi said. Upon their return from a much-praised 2014 FIFA World Cup, Algerian players donated $100,000 through their football federation to Palestinian children.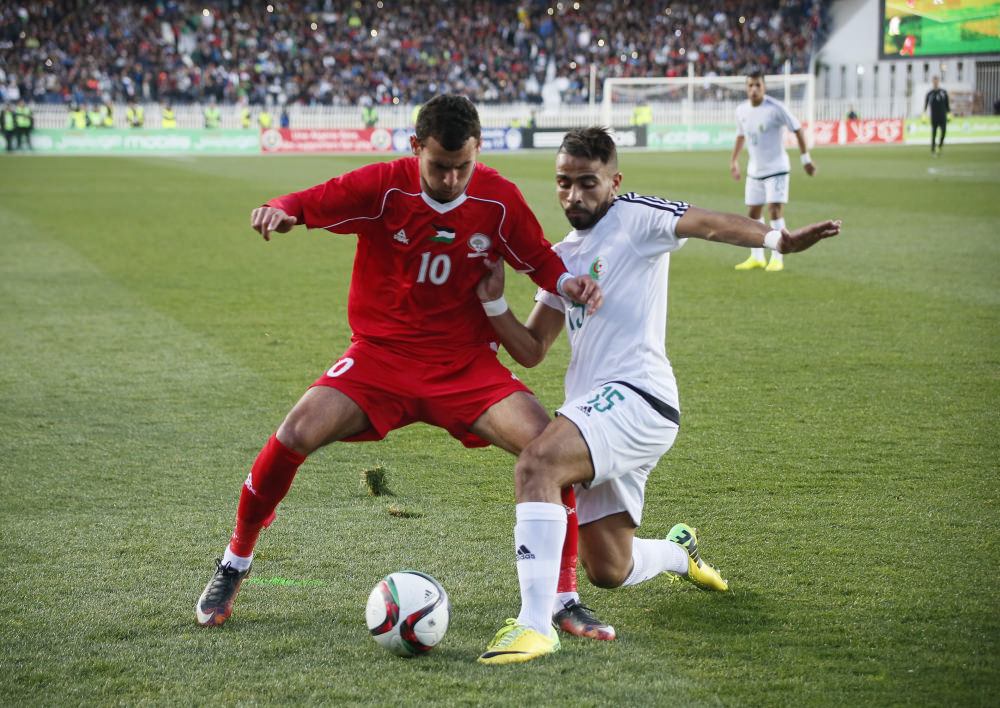 Algeria gained a whole new set of fans beyond football for their actions. They were also one of only two African sides to make it past the group stages and their reported willingness to give away the prize money is in stark contrast to the reported behavior of the Cameroon, Ghana and Nigeria teams. The three countries' footballers threatened their federations to not play games if their bonuses were not paid. Algeria has traditionally been a strong ally of the Palestinian cause in the long-running Middle East dispute with Israel.
Elsewhere, a friendly football game was also organized in honor of the Palestinian sports journalists, present in Algeria to cover the friendly match. The sporting meeting initiated by the National Organization of Algerian Sports Journalists (ONJSA) was the occasion to express the "unfailing support of the Algerian corporation to the Palestinian cause and to the fight of their counterparts who work in difficult conditions."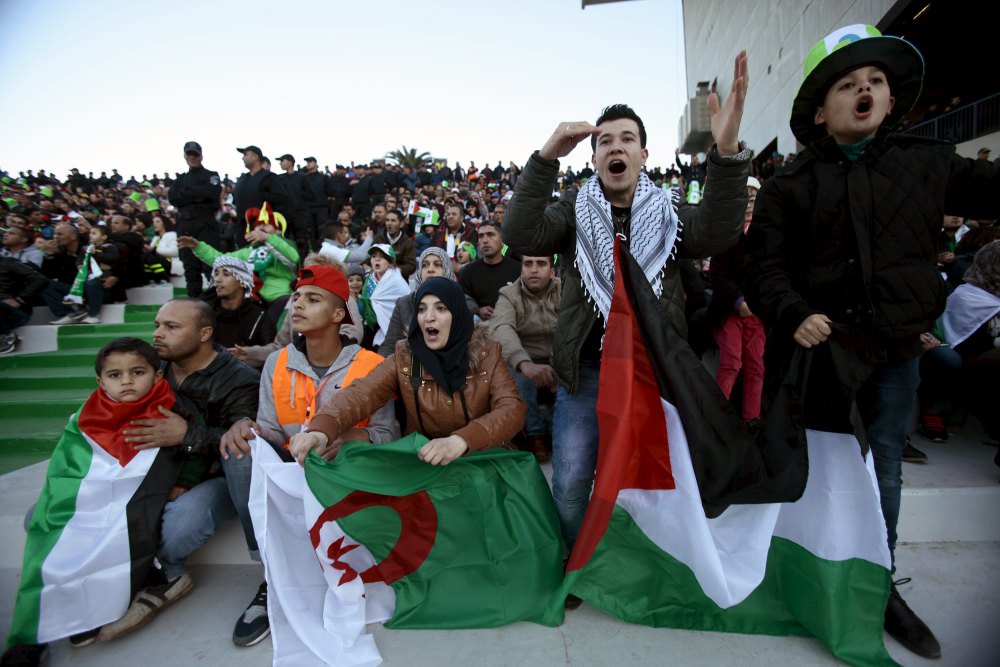 Beyond the sports aspect and the result of the match won by team made up of journalists of various Algerian press bodies (4-3), the meeting allowed other participants to exchange ideas and talk about each other's professional experiences.
Algeria's hosts were delighted with the warm welcome they received along with their team. "Honestly, since our arrival to Algeria, we never felt out of place. Know that we too have high esteem for you and Algeria," said the delegate of the Palestinian embassy to Algeria, Doctor Houssam Khelf Allah. For his part, ONJSA President, Tazir Youcef said that this "football meeting was organized as part of the sporting, cultural, and tourist activities part of the program, to allow the delegation of Palestinian journalists to have an unforgettable stay in Algeria and reiterate, once again, our support to the Palestinian cause, which is ours."During this day, a symbolic ceremony was organized in honor of Algeria's guests and gifts were given to Palestinian journalists.